3 Steps to a Cost-Effective and Decarbonised Public Sector Estate in 2023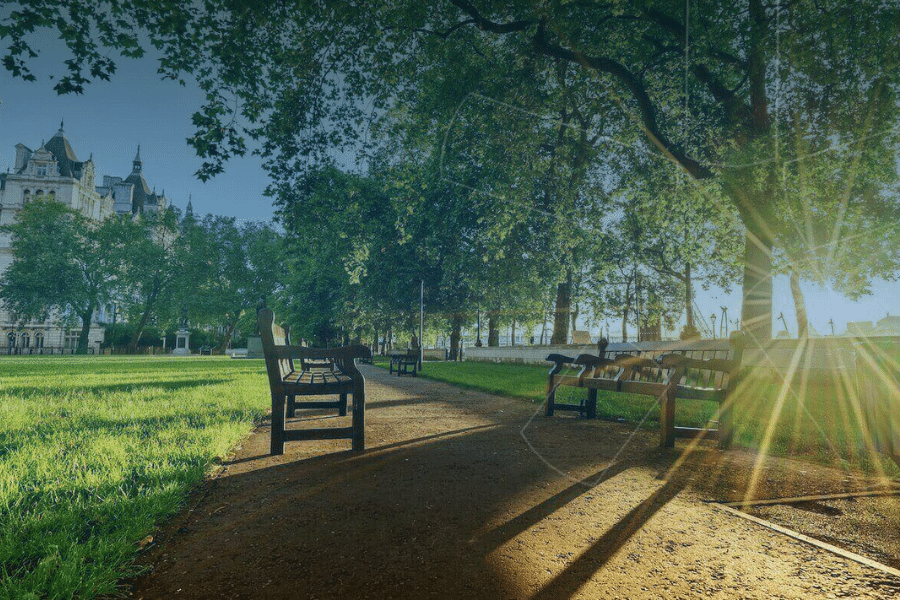 The public sector owns and occupies the largest amount of real estate in the UK.
For that reason, the identity crisis of the public sector estate is even more pressing for governmental organisations and civil servants. Rethinking the role of the estate achieves two critical objectives: reducing operational costs (and the impact on the public purse) and helping buildings cut carbon emissions on the road to net zero status.
Hybrid working has exponentially increased the opportunities for public sector organisations to cut costs and carbon emissions. Almost half of public sector employees have hybrid work patterns compared to only 40% of private sector employees. These patterns aren't new, either.
"[Hybrid working] started long before Covid-19 and has the ability to provide huge savings to the taxpayer, while also providing huge benefits for the work/life balance of public servants," says David Penman, Secretary General of the FDA Union representing senior civil servants.
By understanding how these hybrid work patterns translate into workplace occupancy, organisations can uncover opportunities to reduce costs and carbon emissions across the public sector estate.
Here are three steps to get started.
Rely on occupancy data to rightsize the public estate portfolio
As the government's Property Strategy for 2022-2030 outlines a smaller public estate as a key objective, it can seem tempting to drop the largest and costliest assets in the portfolio as soon as possible. But making the chop too quickly, or without the right strategy, doesn't solve the problem either. Rather, it jeopardises employee experience, and could mean even costlier real estate decisions down the line.
Rather than dropping real estate, it's more cost-effective to rightsize the public estate portfolio by aligning past, present and future occupancy to the quantity of estate assets.
Here's how to rightsize your public sector real estate portfolio:
i) Create a workplace strategy:
A workplace strategy aligns the working environment with employee habits and preferences. Using a workplace strategy as guidance when making real estate decisions ensures that employees actually enjoy the working environment and continue to use it in the intended ways. Think of a workplace strategy as a lighthouse that guides your organisation through the stormy seas and fog of understanding the role of the physical workplace in an age of hybrid working.
ii) Measure how employees are using space down to the square inch:
Which spaces are used most and least, and when? What are employees using them for – individual work or collaboration? The most consistently underused spaces are prime targets for cost cutting.
iii) Use occupancy data to make the cut:
Whether it's by subleasing, repurposing or selling underutilised estate, use occupancy data for certainty that the decisions you've made are the right ones.By looking at the data before dropping real estate assets, organisations can avoid unintentionally putting themselves in a bind down the road after making an irreversible decision.
Cut back on excess facilities management services to reduce waste
With massive fluctuations in workplace occupancy comes unpredictable frequencies of maintenance procedures and repairs.
That means either a lot of time-intensive processes all at once, or a lot of thumb-twiddling when offices are empty.
To reduce waste, another key objective for the public sector estate, facilities management needs have to be predictable. Much of this stems from understanding occupancy patterns. With that in mind, some ways to reduce FM operating costs are:
i) Manage occupancy to cut down on maintenance and repairs for underused spaces:
Closing off underused floors and zones to employees means less cleaning, less maintenance and fewer repairs for spaces, furniture and equipment. That's a hefty reduction in utilities waste.
ii) Rightsize FM teams in proportion to the space employees use:
Whether your FM teams are outsourced, in-house or contractors, knowing which spaces employees actually use is ammunition to make sure facilities management teams aren't spread too thin, or idle from too much empty space. The cost reduction from keeping fewer contractors on the roster for one-off repairs really adds up over time for multiple offices.
iii) Reduce waste generated from services like catering by understanding employee occupancy profiles:
Providing a full lunch on Mondays when only a few employees are coming in isn't just an extra operating cost – it's also food waste and unnecessary carbon emissions. Understanding what employees need from the workplace is the first step to reducing waste with services like catering and even vending machines.
That's where hybrid workplace occupancy profiles come in. Employees who fall into the "Tuesday through Thursday" hybrid working crowd will probably expect a constant supply of coffee (which means frequent checks on the espresso machines) but may be more likely to head to the local lunch spots with their teams rather than stay in the cafeteria.
Read more: How to Create a Hybrid Workplace Strategy
Align utilities with workplace occupancy to reduce carbon emissions
Governmental organisations have already seen substantial reductions in carbon emissions through upgrades that boost efficiency such as implementing LED lighting. And considering that 38% of carbon reduction came from better management of the public sector estate, understanding workplace occupancy can uncover additional opportunities by:
i) Getting granular on the most heavily used and underused office spaces:
Understand how each building, floors and zone is occupied. You'll need to get more detailed than just average occupancy though, because getting the full, granular picture on how employees occupy office spaces over time shines the spotlight on where use of energy can be cut, and where doing so would impact employee experience.
Given that many public sector buildings are historic and lack modern insulation and overall energy efficiency, targeted reduction in underused spaces can be even more impactful.
ii) Manage occupancy to cut use of utilities on underused spaces:
Let's say occupancy data shows that on Mondays and Fridays, three floors of a building are almost empty. By finding space for those employees on a moderately occupied floor on those days, and then closing the now empty floors, you can substantially cut use of utilities with only a minor impact on employee experience.
Hubstar helps public sector organisations like the NHS, Local Authorities and Central Government operate a cost effective estate, reduce emissions and improve workplace experience by measuring, predicting and optimising workplace occupancy.