WORKPLACE EXPERIENCE MANAGEMENT PLATFORM
Create a workplace experience people love
An all-in-one platform for managing your hybrid workplace experience, from igniting in-person collaboration, to space and occupancy management.
All-in-one dynamic workplace platform
Everything you need to measure and manage your hybrid workplace experience
Why workplace innovators love HubStar
Full interoperability
HubStar is an end-to-end platform that works with the tech you already have. Whether you have one HubStar product or leverage the full platform, deep integrations provide capabilities that didn't exist until now.
Normalizes your data
From badge swipes and booking to sensors and WiFi, HubStar's patented algorithms automatically pull your data together into a single source of truth. Move beyond data headaches and get to work.
Strategy agnostic
HubStar enables you to measure and optimize any strategy, in the face of perpetual change. Whether you're solving for a specific use case or experimenting with hybrid patterns, there's no rigidity risk as the tech will adapt.
Decision-making metrics
HubStar provides not just comprehensive and accurate data, but a decision improvement toolkit. Get intelligent suggestions to prompt real-time tweaks and make high-value decisions with confidence.
Technology that just works
Informed by decades of experience and vetted by customers, HubStar is engineered for high performance and limitless scale. Handle complex regional requirements, data sources and nuances with ease, out-the-box.
Hardware independence
HubStar's advanced utilization analytics work with WiFi only (sensorless) or with any combination of multiple sensor types in one platform. Future-proof your strategy by remaining vendor and hardware independent.
Engineered for the new world of work
Learn, experiment and make high-value decisions to boost workplace experience while reducing waste.
Get a comprehensive picture of actual and predicted utilization across your entire portfolio (with or without sensors)
Give every employee an easy-to-use mobile app with a virtual assistant that removes booking friction
Manage your floorplans and hybrid space assignments with unprecedented ease and speed
Wellbeing & connection, by design
Build a culture of belonging, by providing amenities that facilitate relationship-building and innovation.
Boost wellbeing and connection with get-togethers that foster strong relationships and creative 'collisions'
Manage occupancy in real-time, with insights and intelligent recommendations
Make fact-based space design decisions by bringing together data from WiFi, booking, sensors and access control into a single source of truth
Our innovation philosophy
Many workplace platforms sound similar on the surface, but HubStar works very differently under the hood.
We believe in thinking through all the details that matter, so you don't have to
We believe in configuration, not customization, so HubStar will handle problems you haven't even thought of yet
We believe in performance and interoperability at scale, delivering unrivalled time-to-value even with complex requirements
Create a workplace people love
Connection & Collaboration
University Timetabling & Utilization
Make hybrid work
Coordinate schedules, predict occupancy, iterate policies and optimize employee experience in a fast-changing world.
Create a vibrant culture
Ignite social connection, collaboration and belonging by making it a breeze to get together, with purpose.
Design a world class experience
Operationalize data and make informed decisions to deliver an experience that's worth the commute.
Optimize your spaces
Right-size your offices and understand the configuration of space that'll bring out the best in your people.
Improve student experience
Assign the right room and duration to every class, to reduce waste, boost enrolment and optimize student experience.
Power up your hybrid workplace experience
HubStar is #1 for interoperability. Plug-and-play integrations like the examples below and more work with the tools you already have. Streamline your hybrid work experience and see value sooner than you think.
WiFi infrastructure
Using anonymized Wi-Fi data HubStar's patented algorithms provide prescriptive analytics from portfolio to zone-level, powering data-driven real estate decisions.
Occupancy sensors
HubStar's patented algorithms unify occupancy sensor data with other sources like WiFi and scheduling to remove data headaches and extract actionable insight.
Access control
HubStar integrates with access control, unifying badge swipe data with sources like sensors and WiFi, while enabling passive check-in.
BI platforms
HubStar's full API for any data integration supports all of your business intelligence initiatives.
Authentication / user provisioning
Streamline onboarding with single sign-on and seamless integration with your existing systems for a secure and efficient user management experience.
Stay safe, secure & connected
Enterprise-grade security, privacy and accessibility
Book a meeting room on mobile, Outlook or desktop and add Zoom or Teams for remote attendees
Book anything directly from Outlook, with our best-in-class integration. Turn Outlook into a virtual assistant with insight-driven suggestions on the perfect room or desk, based on individual habits and preferences.
Certified with ISO 9001, ISO 27001 & ISO 27701
Privacy protection
GDPR compliant
WCAG 2.1 AA
Accessibility Compliance
Secure hosting,
no PI data storage
3 employee interfaces, perfectly in sync
Outlook Experience
Supercharge Outlook with a deep integration that helps you find and book the perfect desks, space or hybrid meeting.
Mobile Experience
Give everyone a virtual assistant in their pocket that'll recommend when to come in and book everything for you.
Web Experience
Find work friends, book from a floorplan, access workplace analytics and fine tune employee experience.
What our customers say
Improved space utilization
Reduced our no-show rate by over 70%. The Outlook integration is very easy to use - our IT team was very happy. Implementation was great. We were up and running in days.
Easy to use and powerful
We implemented the platform to run 65 rooms and 4,000 desks. It was quick, straightforward, scaled well and was flexible with our unique requirements.
A pretty nifty system
Ease of use is almost foolproof. Smooth management of rooms, catering and complex requirements, while minimizing double booking. It has made the management of our spaces much easier and more professional.
"We will not make any meaningful real estate and workplace decisions without HubStar data."
Fortune 50 HubStar client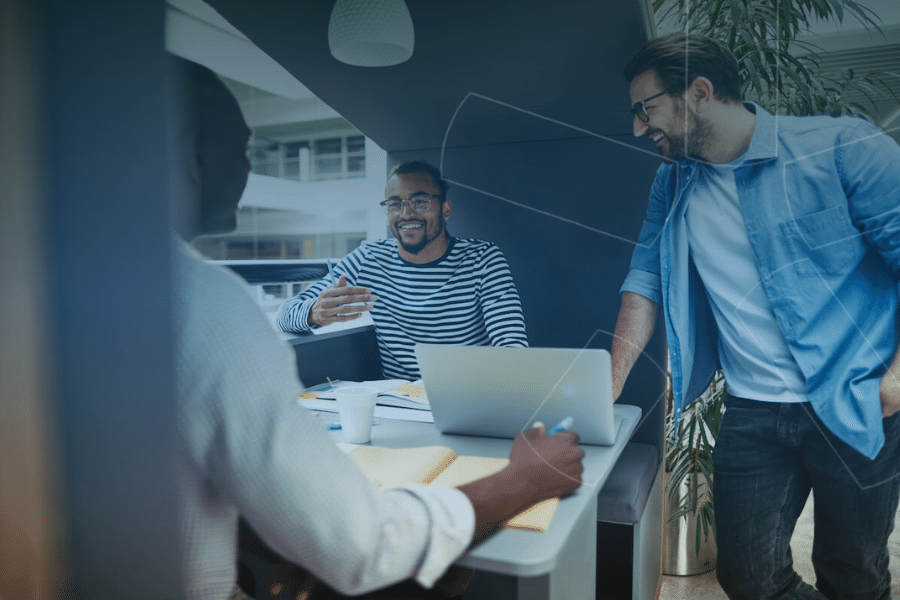 Is hybrid work changing for better or worse? These 5 trends for 2023 make it pretty clear.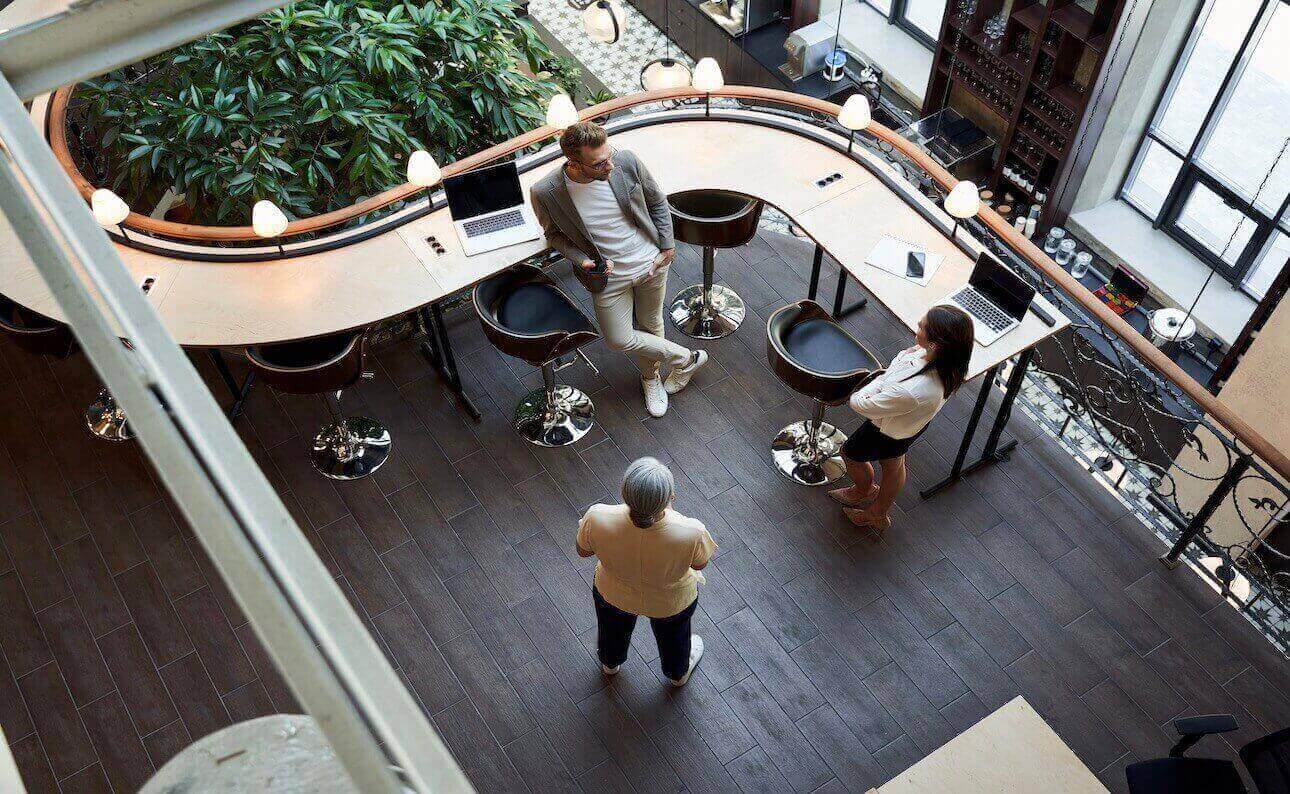 The facilities management market is predicted to surge to a valuation of $5 trillion USD by 2032. Sure, this might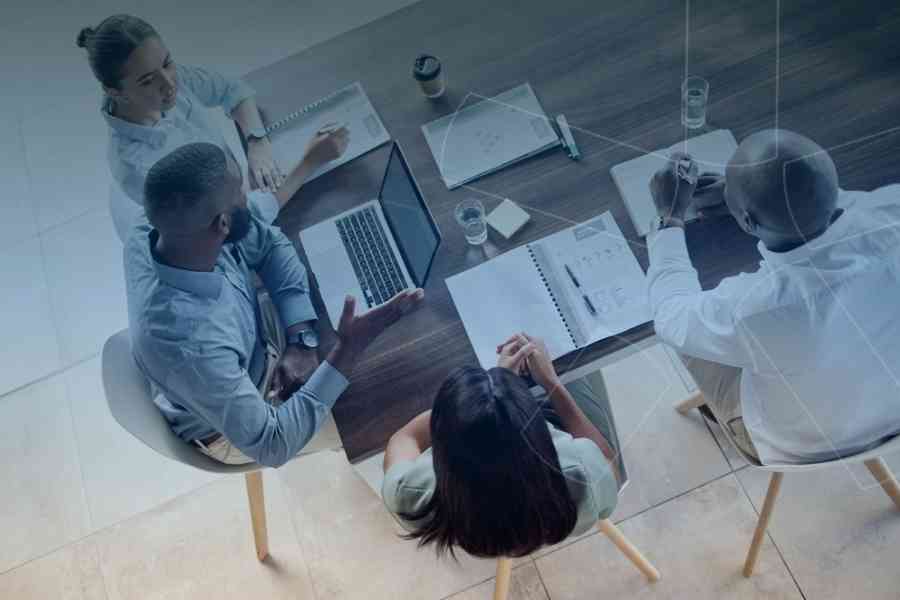 Does hybrid work feel like precarious attempt at juggling? Here's why you need workplace occupancy data to keep the balls in the air.
WEBINAR
Workplace Strategy: A Post-Pandemic Deep Dive for Workplace Innovators
Watch the on-demand webinar now to explore:
A 3-step process for defining a workplace strategy that improves employee experience while reducing costs
The top 3 common pitfalls that lead to epic waste
How to gather and use actual and predictive utilization data to drive change