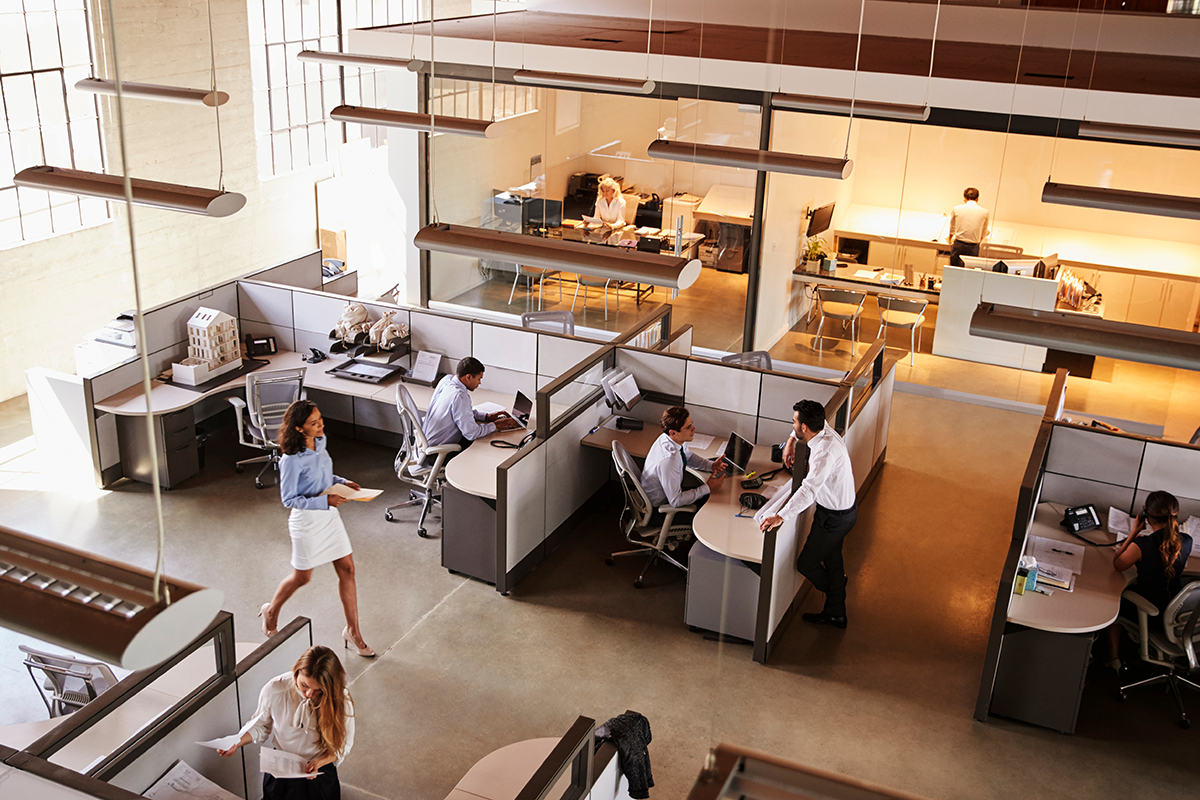 Hybrid Work Trends
HubStar
, Posted September 16, 2022
During the early days of the pandemic, when many people were forced into remote working, surveys showed that the newfound sense of flexibility was preferable to workers, and that an overwhelming majority did not want to return to pre-pandemic, office-based work.
As a result, hybrid work has become increasingly popular as companies return to the office, because hybrid allows workers to split their time between remote and in-person work.
In fact, the data shows that hybrid work is on the rise.
New Data
According to new data from Gallup released in August 2022, approximately 56% of full-time employees in the U.S – more than 70 million workers – say their job can be done remotely.
As of June 2022:
Five in 10 are working hybrid (part of their week at home and part on-site)
Three in 10 are working remotely
Two in 10 are entirely on-site
Looking ahead, the Gallup study found that 60% of remote-capable workers want a long-term hybrid work arrangement.
Hybrid Hiring
Considering the data we cited from 2020 and today, it is no surprise that many companies are choosing to adopt hybrid working.
According to FlexJobs' Career Pulse 2022 Survey, nearly a third of working professionals are looking specifically for a hybrid work arrangement, and 84% of professionals think a remote or hybrid job would increase their overall happiness.
Why Hybrid?
The benefits of hybrid work range from increased flexibility, better work life balance, wider talent pools to recruit from, reduced impact on the environment, higher productivity rates and even an improved bottom line.
A Forbes piece written by Ivan Ong – CEO and founder of KeaBabies, a baby and maternity lifestyle brand – entitled, "Why Hybrid Work Is The Way To Go," offers insight into the logic behind the hybrid modality becoming such a popular choice.
Ong writes in part, "Employees who work in a hybrid mode report improvements in work-life balance and mental health. As people have breaks from their daily commute, they have more time to exercise and do things that may improve their well-being. It also allows them to get away from the in-office routine, gain a fresh perspective, reattune their work pace and come back fresh the next day."
Ong continues on to say, "In my experience, employees have reported that a mid-week chance to work from home allows them to recharge and remain in good spirits throughout the rest of the week, compared to the times they worked full time in the physical office. Hybrid work—along with other humanistic approaches—seems to be the recipe to increase employee well-being and boost productivity."
Getting Hybrid Right
If you've already adopted hybrid work or decided you want to make the switch, it's important to plan ahead and get the transition right.
As part of Hubstar's "Business Agility in 2022" series, we spoke with Chris L'Hommedieu, Vice President of Product. L'Hommedieu spoke at length about the negative impact of implementing a hybrid work strategy wrong and explained how data like that provided by Hubstar's unique product can help you to get it right.
During our interview with L'Hommedieu, he offered the following perspective, "If someone has a bad first impression, that's hard to overturn. So, if you're deploying a hybrid strategy and employees are given choice about when they come into the office, it's a negative experience because (the office) was a ghost town, for example, it was 'no one there and I'm never coming in, again.' You don't want to have that type of experience, so it is extremely important to get it right up front."
When it comes to the latter point, how data can help to ensure your hybrid transition is done correctly, L'Hommedieu had the following to say:
"Getting hybrid right is really dependent upon being able to measure correctly," said L'Hommedieu. "Understanding how folks have adapted and changed during the pandemic and accounting for that in your hybrid strategy is extremely important. There are a lot of moving parts and making sure that you're using data measuring your actual utilization and patterns. Are people coming into the office? You know, and what days are they coming in? How long are they coming in? When they come in are they having a positive experience? Is it trending up? Trending down? Understanding those data points so that you can adjust, adapt and overcome is hugely important."