5 Hybrid Work Trends for 2023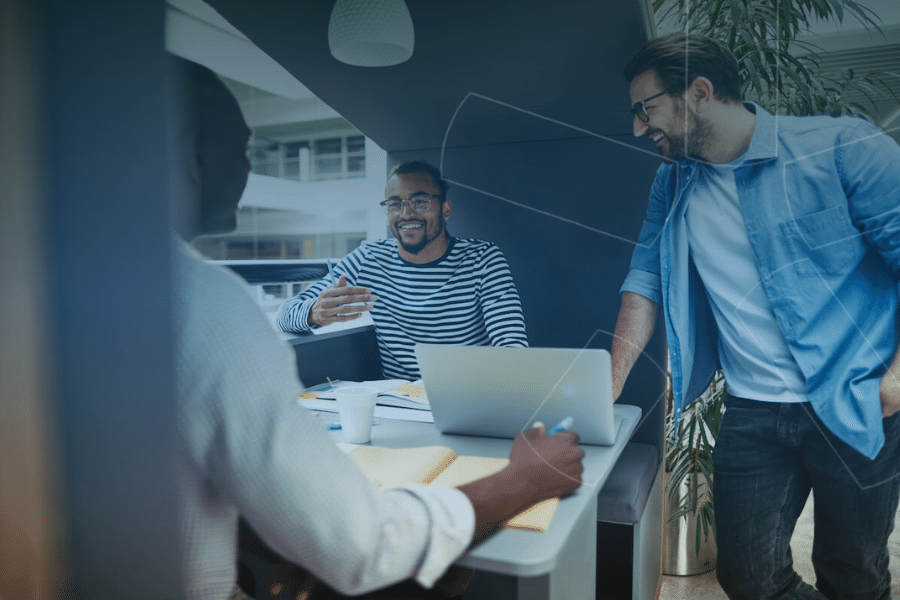 There's a very compelling argument that the title of this post should just be work trends instead of hybrid work trends.
After all, with 80% of organizations surveyed by Gartner in January 2023 already using some form of hybrid working, it's become abundantly clear that hybrid work and regular work are now the same thing.
But there's still a lot that's up in the air, especially when it comes to what employees want out of a hybrid workplace experience and how organizations should choose and implement the right type of hybrid work.
That's why it's important to look at hybrid work trends – not in the sense of the next big new and flashy thing, but in the sense of how hybrid work is developing and changing, and the ultimate endgame it's moving towards.
Is that endgame merely getting people back into the office to keep tabs on them, or making work itself more productive and enjoyable for everyone?
The latter is the way we should be going, but what you'll find varies widely depending on what company you look at.
In this post, we'll look at 5 hybrid work trends, from real estate to hybrid office design, that show how hybrid work is changing – arguably for the better.
Hybrid work is developing towards making the office a place for purposeful connection, not just being in for the sake of it.
Choice-based hybrid is here to stay
83% of employees prefer hybrid work. However, there's a noticeably widening gap between what employees think hybrid work means versus senior management thinks it means.
And while a mandatory three days per week in the office is still technically hybrid work, employees view it as being forced back into the office – and over a third would quit should this happen, according to a March 2023 survey by LinkedIn.
Even days-of-the-week hybrid work schedules can seem more like a kid's Taekwando schedule than a real adult job, according to a TikTok with almost 500k likes.
The overwhelming consensus seems to be that choice-based hybrid, where employees have the autonomy to decide when they'll come into the office, is the preferred type of hybrid working.
And considering that many employees make the commute into the office only to find it half empty and with a layout that hasn't changed since 2020, can we really blame them?
Choice-based hybrid puts employees in the driver's seat of their hybrid workplace experience, with the freedom to choose the best work environment for the task at hand – which arguably helps them perform better.
There's a catch to choice-based hybrid though – organizations have to make sure the office offers more than working from home does.
The most effective way to do this is by understanding and measuring office occupancy and shaping hybrid office design, layout and functionality around what different groups of employees need and want from the space.
Hybrid office design will set the stage for purposeful connection
Whatever an organization's choice of hybrid work schedule, employees look for a reason to come into the office. For most, that's probably meeting up with their teams, having conversations and brainstorms that are just easier to do in-person, and a change of scene from that #wfh life.
Offices need to be designed specifically for people who know exactly what they want from their experience that day.
Default office design still prioritizes individual work, but not productivity. An office designed for purposeful connection prioritizes both collaboration and choice. In a hybrid office, this could entail:
Configurable and flexible spaces. For example, collaboration spaces with dividing screens or whiteboards
Individual pods and booths for quiet working or taking video calls
Bar-style seats beside individual workstations, for quick chats before jumping back into it
Spaces that trigger connection and planned serendipity. The International Olympic Committee's HQ in Switzerland makes this happen with a massive central staircase shaped like the five Olympic rings, making it certain that people from different teams will run into each other every day
Accessible meeting rooms that employees don't have to jump through hoops to book
Hybrid offices will be purpose-built to be shared by multiple employees with different work preferences at different times
Offices that facilitate a good hybrid workplace experience need a completely different approach to space and workplace management.
That's because hybrid work changes the sharing ratio offices have been built on for decades.
Rather than one employee using one space five days per week (a sharing ratio of 1:1), employees in a hybrid office use multiple spaces at different times – meaning that a single workspace could have a sharing ratio of 4:1 over a week.
To design and maintain hybrid offices that inspire employees to do their best work, spaces will have to cater to the needs of multiple employee groups with different work habits and preferences. Hybrid office design, layout and even furniture will have multiple functionalities to boost sharing ratios, while simultaneously improving the hybrid workplace experience.
Configurable, flexible spaces and furniture mean that more employees can use each space, cutting down on waste and skyrocketing efficiency.
A well designed hybrid office is an efficient one.
Case in point – when the pandemic interrupted global architecture firm Gensler's redesign of the fifth floor of their Seattle office, they didn't stop there. Instead of dropping the project entirely, Gensler focused on multifunctional spaces designed to be shared, like meeting rooms that double up as training areas, and individually assigned lockers that give employees the freedom to work from whatever space is best suited to the task at hand.
Real estate portfolio downsizes
Real estate portfolio downsizes will continue, and hybrid offices will adapt to do more for employees with less space.
Salesforce, Meta, Lyft… the list of companies dropping office space goes on and on. The rate at which companies are letting leases expire or selling or subleasing office space doesn't look like it will level off anytime soon.
Hybrid work patterns aren't the only thing causing companies to drop corporate real estate like hotcakes, although it's a commonly cited one.
Real estate is the second biggest cost after salaries, so it's undeniable that a leaner and meaner real estate portfolio is appealing during a recession.
Building operations are responsible for 28% of global carbon emissions, and as organizations work towards net zero status and meeting ESG regulations, reducing environmental impact through a smaller portfolio is also a smart move.
What does this mean for hybrid work?
Less space that needs to function at max efficiency to best serve multiple groups of hybrid workers, all without sacrificing the quality of their hybrid workplace experience.
In addition to embedding a wider range of functionalities into hybrid office design, data will be key to doing more with less space. Specifically, occupancy and resource booking data will help workplace leaders understand how people are using hybrid workspaces, and bigger-picture trends and patterns over time can visualize how workplace occupancy is evolving.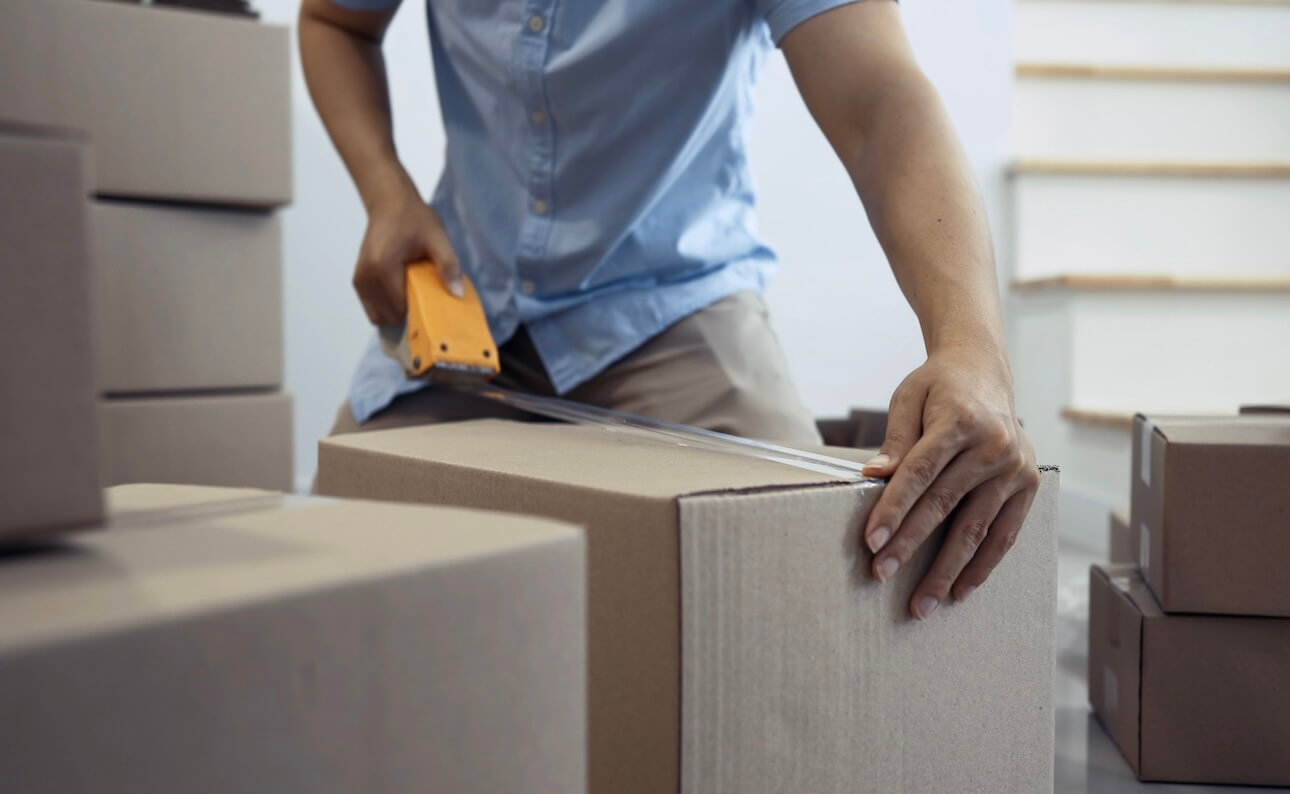 Is your CFO is in the same boat as the 72% surveyed by Gartner last year planning an office downsize?
Contention between leadership and employees
Employers will double down on specialized training for managing hybrid teams to smooth over the bone of contention between leadership and employees.
The discrepancy between management and employees on why, when and how hybrid work should be done is pretty shocking.
Resolving this discrepancy is a hybrid work trend that goes far beyond the office – but failing to act will put a serious dent in organizational culture, trust and, inevitably, performance.
Junior employees are 3x more likely to want to work from home compared to senior employees, and while 87% of employees surveyed by Microsoft feel that they're productive wherever they work, only 12% of leadership teams have full confidence that this is true.
The problem is that when leadership doesn't trust employees, employees don't trust leadership. That stifles knowledge sharing and productivity.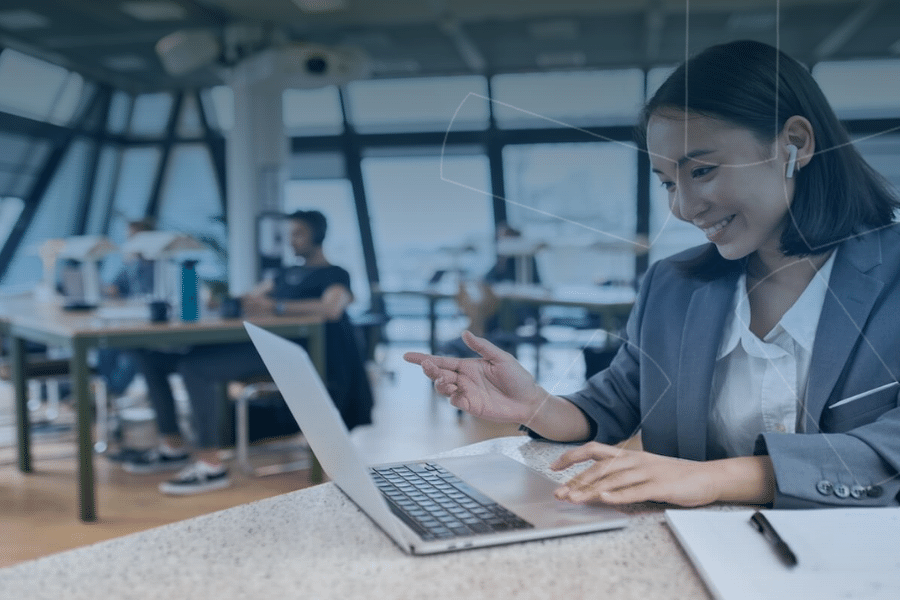 It's everyone's favorite workplace debate: is sharing information better online or in-person? Which one reaps all the benefits of knowledge
Employees want to be managed based on the outcomes of their work, regardless of where that work is done. This can feel like a tall order for senior management teams that have spent most of their careers managing their teams in-person. To employees, prioritizing in-person work, whatever the task, looks like micromanaging and a failure to accept change and adapt.
Distance bias also erodes trust. This unconscious bias, rooted in our brain's tendencies to favour people in closer proximity, can lead to unequal opportunities and a lack of recognition for employees working remotely. Addressing it is crucial as it can erode trust, hinder knowledge sharing, and impact productivity.
Less than half of managers have received any specialized training for managing and communicating with hybrid teams. As the year rolls on, expect to see more organizations investing in training to help management adapt their communication and leadership styles to give each team member the right support and coaching, wherever they're working from.
A hybrid workplace experience that's the bomb dot com starts with a workplace strategy. Download this guide to start creating yours today.
Workplace Strategy Guide: A Post-Pandemic Deep-Dive
Download this guide to find out how to create a workplace where individuals thrive, organizational performance soars, and costs stay low.