HYBRID WORKPLACE EXPERIENCE PLATFORM
Deliver a world class workplace experience
Empower employees to coordinate schedules, plan visits and collaborate with purpose; and make fact-based space design decisions to elicit their best work.
Workplace experience mobile app
67% of Corporate Real Estate leaders say improving workplace experience is their number one priority* and employee mobile apps are top of the agenda.
Give your people a human-centric, mobile-first experience
Empower teams to connect and collaborate with purpose
Operationalize data to continuously improve workplace experience
*Gartner, 2023
A virtual assistant in everyone's pocket
Most people feel energized by in-person connection, but too many barriers stand in their way. Eliminate these once and for all, to increase on-site collaboration and belonging.
Not sure when to come in? Let your virtual assistant find the best time
Sick of booking friction? Let your assistant find the perfect desk or space and book it for you
Struggling to coordinate schedules? Empower employees to create groups, build community and decide who can find them and when
Rebuild social connection
Bring people together more frequently and with greater purpose, to drive innovation, learning and create a vibrant culture.
Shift towards a model where the office is a service and connection is a habit
Remove friction from reservations and book amenities like parking or a catered lunch, including booking on behalf of others and find friends on a floor plan
Use in-built intelligence to drive office visits at the time and place that'll deliver the best workplace experience
Manage occupancy to banish commute regret
The top reason for 'commute regret' is arriving at the office to find a ghost town. Sometimes it's the opposite problem: the office is so crowded you can't find a space to work.
Manage occupancy in real-time, with accurate, actionable occupancy data in easy-to digest dashboards
Take rapid action with intelligent suggestions, e.g. close down under-utilized floors on quiet days then funnel people into alternative spaces so the 'buzz' is just right
Set occupancy threshold alerts when a space is close to capacity, so you can open up overspill areas
Data-driven office redesign
The vast majority of workplace leaders are redesigning their spaces for hybrid. This typically involves more collaboration space and fewer desks.
Take the guesswork out of space design, with actual occupancy data, including trends based on historical data
Learn what works by testing space designs, measuring demand and comparing with actual usage
Fit more people in less space while improving workplace experience, with space management built for the new world of work
Create a workplace people love
Connection & Collaboration
Make hybrid work
Coordinate schedules, predict occupancy, iterate policies and optimize employee experience in a fast-changing world.
Create a vibrant culture
Ignite social connection, collaboration and belonging by making it a breeze to get together, with purpose.
Design a world class experience
Operationalize data and make informed decisions to deliver an experience that's worth the commute.
Optimize your spaces
Right-size your offices and understand the configuration of space that'll bring out the best in your people.
Why HubStar Experience
Full interoperability
HubStar is an end-to-end platform that works with the tech you already have. Whether you have one HubStar product or leverage the full platform, deep integrations provide capabilities that didn't exist until now.
Normalizes your data
From badge swipes and booking to sensors and WiFi, HubStar's patented algorithms automatically pull your data together into a single source of truth. Move beyond data headaches and get to work.
Strategy agnostic
HubStar enables you to measure and optimize any strategy, in the face of perpetual change. Whether you're solving for a specific use case or experimenting with hybrid patterns, there's no rigidity risk as the tech will adapt.
Decision-making metrics
HubStar provides not just comprehensive and accurate data, but a decision improvement toolkit. Get intelligent suggestions to prompt real-time tweaks and make high-value decisions with confidence.
Technology that just works
Informed by decades of experience and vetted by customers, HubStar is engineered for high performance and limitless scale. Handle complex regional requirements, data sources and nuances with ease, out-the-box.
Hardware independence
HubStar's advanced utilization analytics work with WiFi only (sensorless) or with any combination of multiple sensor types in one platform. Future-proof your strategy by remaining vendor and hardware independent.
3 employee interfaces, perfectly in sync
Outlook Experience
Supercharge Outlook with a deep integration that helps you find and book the perfect desks, space or hybrid meeting.
Mobile Experience
Give everyone a virtual assistant in their pocket that'll recommend when to come in and book everything for you.
Web Experience
Find work friends, book from a floorplan, access workplace analytics and fine tune employee experience.
More features to improve your hybrid workplace experience
Holistic wellness
Build wellbeing and connection by fostering strong and weak ties
Ignite connection
Overcome remote working inertia by prompting people to get together on-site
Threshold alerts
Set threshhold alerts so you and your team get notified if you're close to full capacity
Find friends
Find colleagues on a floor plan and sit nearby, with full privacy protection and controls
Office neighborhoods
Build community by sitting departmental or project teams together
Visit planning
Make it a breeze to coordinate schedules and find the best time to meet
Virtual assistant
Let your virtual assistant recommend when to come in and book everything for you
Amenities
Book anything, from sleep pods and focus booths to parking and lunch
"We will not make any meaningful real estate and workplace decisions without HubStar data."
Fortune 50 HubStar client
Power up your hybrid workplace experience
HubStar is #1 for interoperability. Plug-and-play integrations like the examples below and more work with the tools you already have. Streamline your hybrid work experience and see value sooner than you think.
WiFi infrastructure
Using anonymized Wi-Fi data HubStar's patented algorithms provide prescriptive analytics from portfolio to zone-level, powering data-driven real estate decisions.
Occupancy sensors
HubStar's patented algorithms unify occupancy sensor data with other sources like WiFi and scheduling to remove data headaches and extract actionable insight.
Access control
HubStar integrates with access control, unifying badge swipe data with sources like sensors and WiFi, while enabling passive check-in.
BI platforms
HubStar's full API for any data integration supports all of your business intelligence initiatives.
Authentication / user provisioning
Streamline onboarding with single sign-on and seamless integration with your existing systems for a secure and efficient user management experience.
Stay safe, secure & connected
Enterprise-grade security, privacy and accessibility
Book a meeting room on mobile, Outlook or desktop and add Zoom or Teams for remote attendees
Book anything directly from Outlook, with our best-in-class integration. Turn Outlook into a virtual assistant with insight-driven suggestions on the perfect room or desk, based on individual habits and preferences.
Certified with ISO 9001, ISO 27001 & ISO 27701
Privacy protection
GDPR compliant
WCAG 2.1 AA
Accessibility Compliance
Secure hosting,
no PI data storage
WEBINAR
Workplace Strategy: A Post-Pandemic Deep Dive for Workplace Innovators
Watch the on-demand webinar now to explore:
A 3-step process for defining a workplace strategy that improves employee experience while reducing costs
The top 3 common pitfalls that lead to epic waste
How to gather and use actual and predictive utilization data to drive change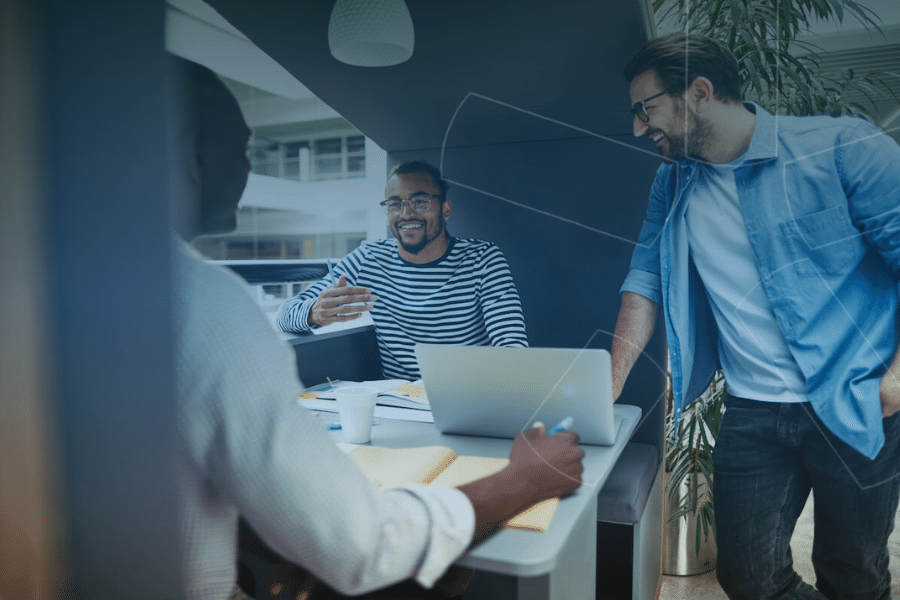 Is hybrid work changing for better or worse? These 5 trends for 2023 make it pretty clear.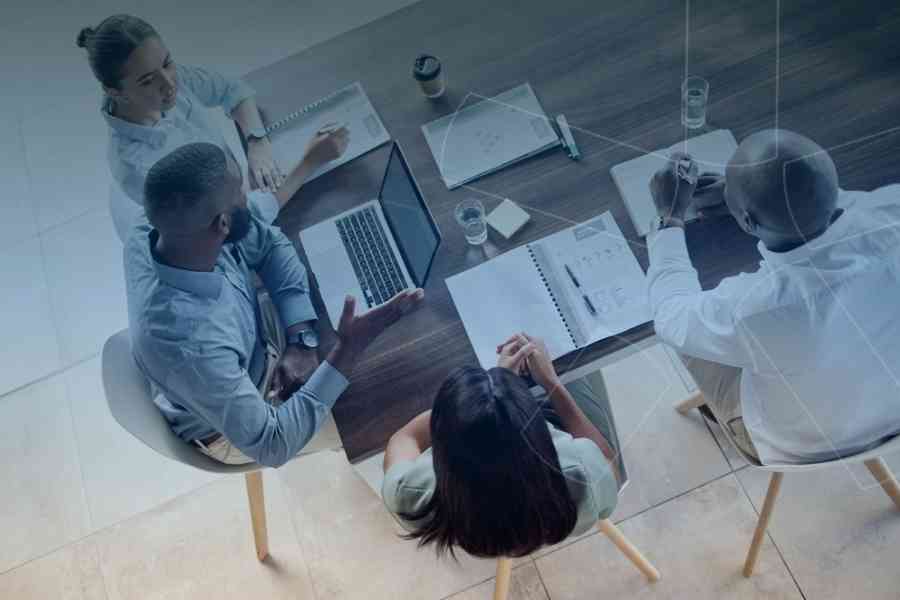 Does hybrid work feel like precarious attempt at juggling? Here's why you need workplace occupancy data to keep the balls in the air.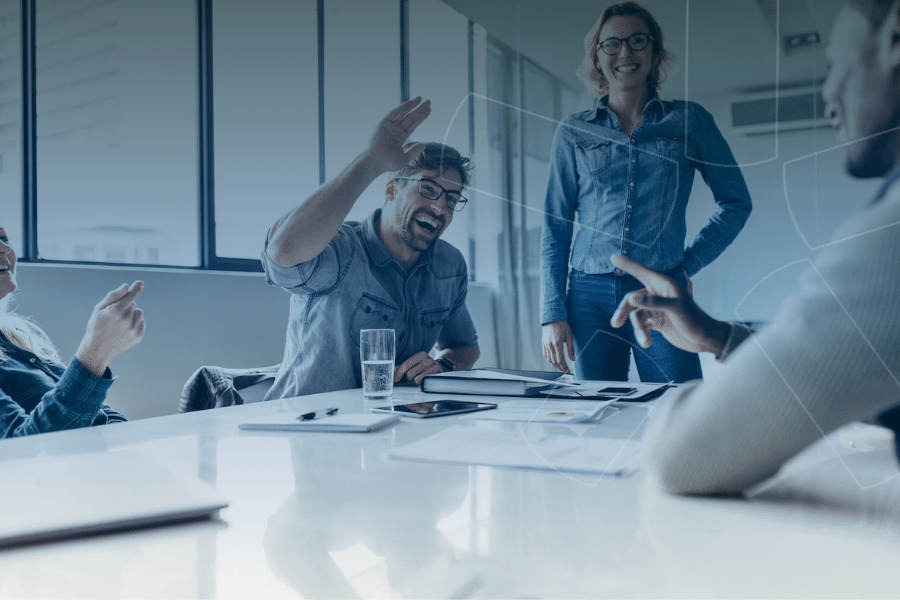 So you want to improve your office. But where should you start? Check out these examples of outstanding hybrid work environments for some inspiration.