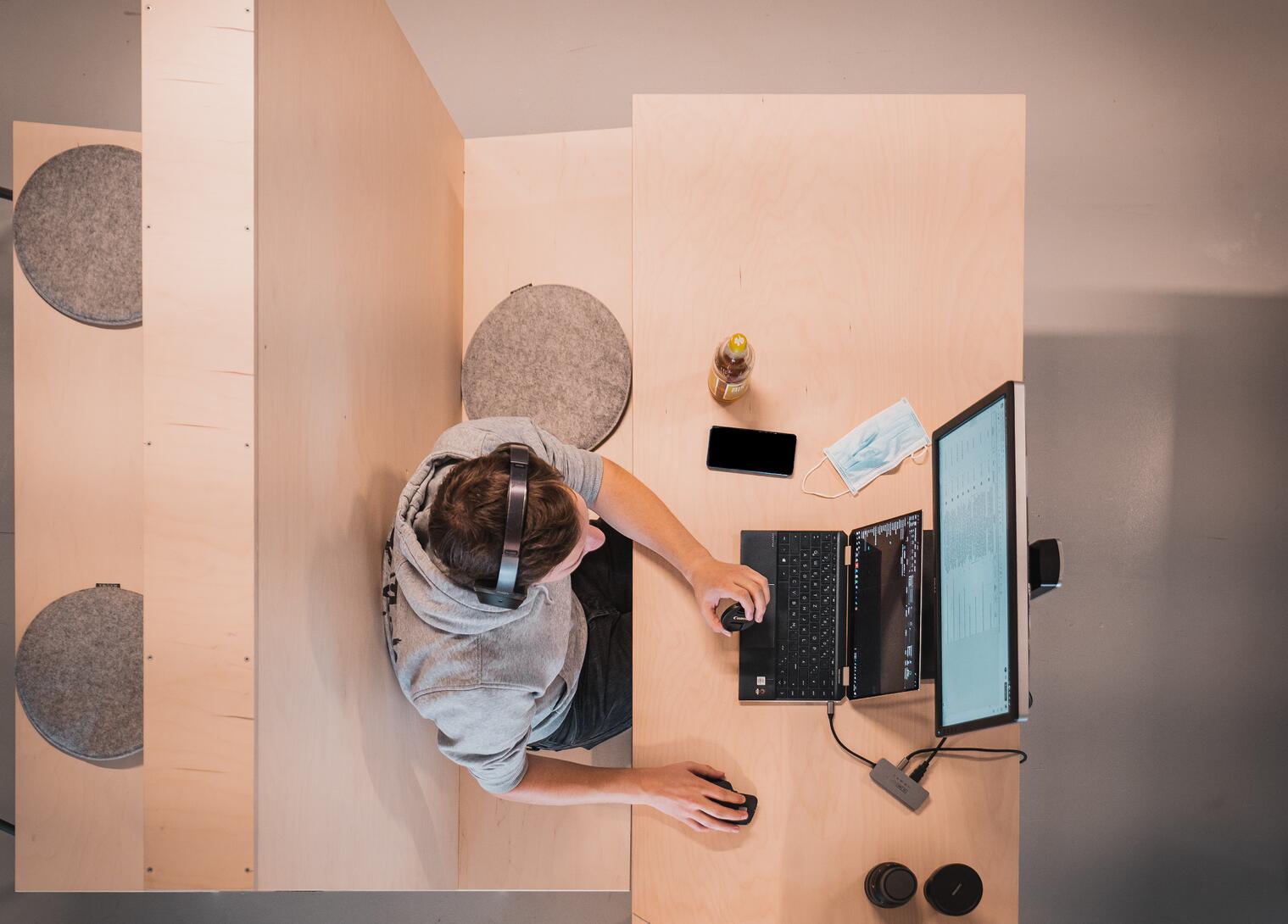 Corporate Real Estate priorities for the Hybrid Workplace – Part 2
HubStar
, Posted August 25, 2021
The longer that people work from home due to the pandemic, the harder it may be for them to adapt to go back to the office. That this prolonged time of working from home, and a probable partial return to office will have an effect on employee behaviour in the workplace is crystal clear. To continue to deliver the optimal employee experience and adapt to the continuously changing Hybrid Workplace norm of tomorrow, Corporate Real Estate teams need to be agile and adaptive. This means accurate utilization insights are more important than ever. In this article, we dive into how Corporate Real Estate teams can leverage utilization technology to work on their key Hybrid Workplace priorities.
Priority #3 – Data-driven Space Design
The nature of work done at the workplace is expected to change. Unispace head of Strategy Albert De Plazaola: "Moving forward, the office will exist to satisfy our social and collaboration needs, functioning as an idea and revenue generator, while our home office will provide us with the opportunity to focus and learn." The assumption is that we will see less desk space and more collaborative spaces needed in the "new norm".
But before acting on concepts like these, many are looking to inform the thesis through the use of real-time space utilization technology. Actual space utilization data collected via a variety of data sources, enables data-driven decision workplace design and will ultimately be the most cost effective way to address this challenge.
HubStar Utilization Solution for Data-driven Space Design
Our Room Insights module uses Computer vision sensors to help you understand the utilization of conference rooms. The tool converts the sensor data into clear indicators for what the meeting culture and demand for collaboration spaces looks like in your organization. Expect to be amazed by
the actual cause for inefficiencies in your organization,
which sizes of groups are most frequently congregating, and
what the ideal portfolio of rooms would look like to cover the actual demand for meeting space.
Priority #2 – Enhance Employee Experience & Productivity
Enhance employee experience & productivity
Leading corporations are focused on how the workplace can fuel improved employee productivity to drive top line results. With the rapidly changing work culture, new workplace designs and corporate real estate priorities will need to be implemented to facilitate higher levels of collaboration and diminishing use of permanent desks. Employees expect to be facilitated to do their best work when they elect to spend time in the office versus working from home.
HubStar Utilization Solution for Employee Experience
Real-time utilization data can be a strong ally to improve the employee experience when returning to the office. For employee safety, capacity thresholds can be set per zone with automated alerts that are sent out when these thresholds are exceeded. For employee experience, real-time utilization can be visualized on kiosks and through mobile applications. Employees can quickly identify congested areas and choose a space that matches their planned activity for the day.
connectors – Spreo
find ad-hoc meeting spaces via employee app
Wally
Utilization data can be a powerful tool in the hands of as many stakeholders as possible in your building. Next to operational excellence, the data can signal innovation and enhance satisfaction with the available office spaces for all employees. At HubStar, we offer our own lightweight mobile and kiosk solutions, but also integrations to established employee productivity and smart building apps such as Office App and Spreo. Our data enables functionality around
Book available desk, focus or collaboration spaces
Finding ad-hoc meeting and work spaces
Discover suitable spaces based on comfort data
Enable cancelation of bookings when not required anymore
If you're currently planning for your companies Return to Office, and are keen to incorporate utilization data in your decision making, book a meeting with one of our experts below.