5 Facilities Management Trends for 2023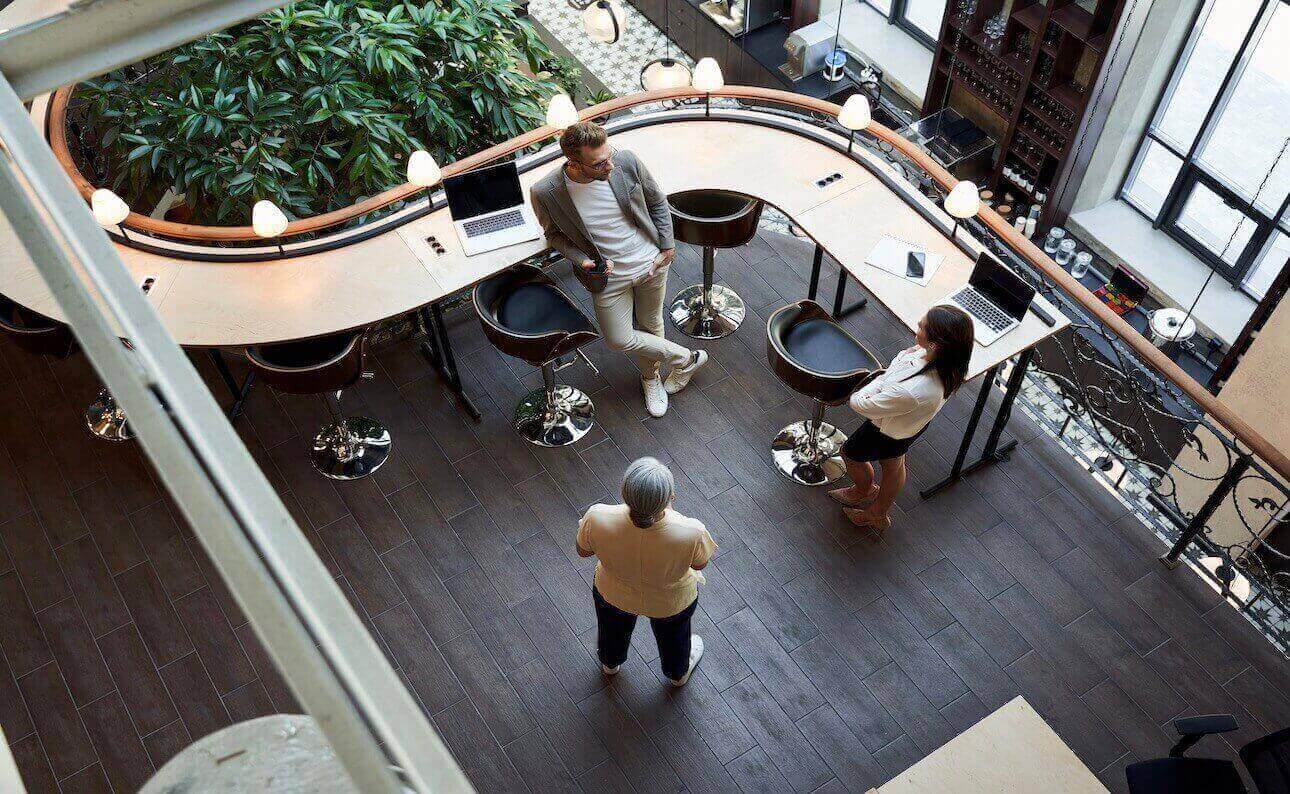 The facilities management market is predicted to surge to a valuation of $5 trillion USD by 2032.
Sure, this might make the future of facilities management look promising and bright, but the reality is that corporate FM teams have been in a constant state of flux, along with the role of the workplaces they manage. That's not changing anytime soon.
What's in the future for corporate FM teams next year? Here are five trends that will help facilities management teams navigate uncertainty, make the right decisions and get ROI back from physical spaces.
1. The office as a service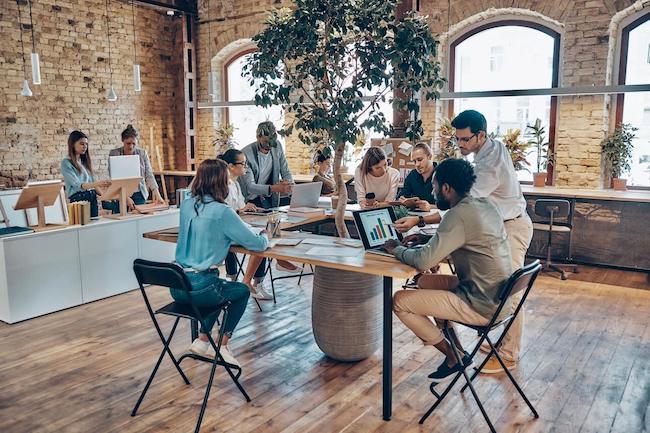 Going into the office and working remotely have always been seen as a binary up until now. Getting employees to break the binary and actually make use of the physical workplace requires either a mandatory back to work policy, or a combination of really good coffee and free croissants.
The concept of the office-as-a-service will eliminate this binary in 2023, because the strategy behind it will be so in-tune with what employees want from the workplace that there's no need for coercion or carrots on a stick.
In the same way SaaS products like Zoom or Microsoft Teams give employees access to connectivity without replacing everything else about the way they work, offices will do the same.
To make this transition, FM teams will need a solid workplace strategy to deliver exactly what employees want and need from workplace facilities.
Download this Workplace Strategy Guide for FM & CRE Innovators to get a framework for creating and executing your workplace strategy.
Workplace Strategy Guide: A Post-Pandemic Deep-Dive
Download this guide to find out how to create a workplace where individuals thrive, organizational performance soars, and costs stay low.
2. Data-driven sustainability processes
Sustainable FM isn't much of a trend anymore – it's a necessity. Building operations make up 27% of global emissions, and the realization that some of these stem from underused facilities is a wake up call for FMs to build energy efficiency into processes.
Continuously monitoring occupancy data is just one of many ways FMs can deepen the impact of individual sustainability actions – for example, by closing off consistently underused floors in a building and cutting off heating, AC and lighting, or avoid over-buying office furniture that might end up in a landfill when nobody is around to use it.
Understanding workplace occupancy patterns and trends can uncover impactful new ways to reduce your office's carbon footprint. Here's how.
3. Rightsizing real estate footprints
As leases come up for renewal in 2023, reducing real estate footprints are an appealing option to cut costs. But without the right approach, businesses risk slashing their real estate presence too quickly, resulting in a lack of space for growing teams and a poor employee experience due to overcrowding.
By measuring actual occupancy levels instead of estimates, facilities managers can understand how employees are using their offices now – and how they want to use them in the future. Rather than following trends of cutting, dropping or keeping corporate real estate, using data to rightsize instead of resize corporate real estate will help FM teams keep costs low – without sacrificing the employee experience.
4. Using workplace experience tools to reduce the burden on facilities management teams
Hybrid work comes in all shapes and sizes. But expectation-based hybrid, where employees need to be in the office for a minimum number of days – seems to be (at least anecdotally) what most companies are adopting. Whether employees particularly enjoy being forced into the office on Tuesdays, Wednesday and Thursdays is another conversation entirely. But what's certain is the strain that increased energy consumption, services, maintenance and repairs puts on FM teams on the busier days, and the waste that occurs on the emptier days.
Workplace personalization tools can shape each employee's office experience around their work habits and preferences by suggesting desks, meeting rooms and parking spaces in a way that reduces overcrowding and strain on FM teams. Rather than dumping a vast sea of options on employees for where and how they can work within the office, workplace experience tools act as a concierge, suggesting the services that match up with work habits and preferences.
For example, workplace experience tools could help employees find the days their closest colleagues are coming in and give them the option of booking a desk next to them.
5. Using occupancy sensors to automate efficiency
Related: Occupancy sensors: what you need to know
Occupancy sensors do much more than turn on lights and utilities when someone walks into a conference room. They also gather data on how space is being used – and how it can be used better.
By gathering sensor data, understanding patterns in space utilization and tracking key metrics, businesses gain more granular controls of all aspects of commercial buildings. Facilities can then be managed more efficiently, based on how the space is actually being used. Not only does this reduce costs, but it also helps businesses shape facilities around how employees use them.
What's more, occupancy data doesn't necessarily have to come from sensors. Using wifi signals to measure occupancy at portfolio, floor and zone levels means less hardware to maintain, fewer costly sensor installations and more data.
–
Create a workplace people love
Book a demo to learn how Hubstar can help you:
Book a call with a member of our team to discover how HubStar can accelerate your workplace strategy. Whether your goal is to deliver a world class employee experience, reduce real estate costs or take an experimental approach to optimizing your office, we're here to help.
Optimize occupancy
Improve workplace experience
Boost collaboration and connection
REQUEST A DEMO