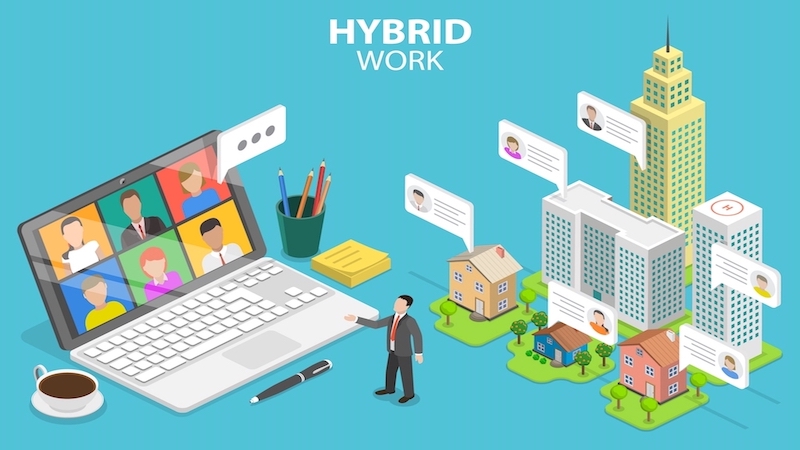 Managing Your Hybrid Team: A Guide
Daan Wonnink
, Posted December 23, 2021
After COVID-19 forced many industries and companies into a remote modality for over a year, employees who never previously worked remotely showed they could perform their jobs efficiently and effectively by working from home. Research has shown that employees – and employers – preferred the flexibility offered during the remote work period, so as a result, many companies have decided to adopt a hybrid team approach. This means employees can divide their time between working from the office and working from home. If you are one of the companies transitioning to hybrid, or are considering doing so, you may be asking yourself how to manage this new work environment.
In this post we are going to focus on how to effectively manage a hybrid modality, breaking down the why, how and providing you tips to ensure a smooth transition and successful operation. 
Why Hybrid?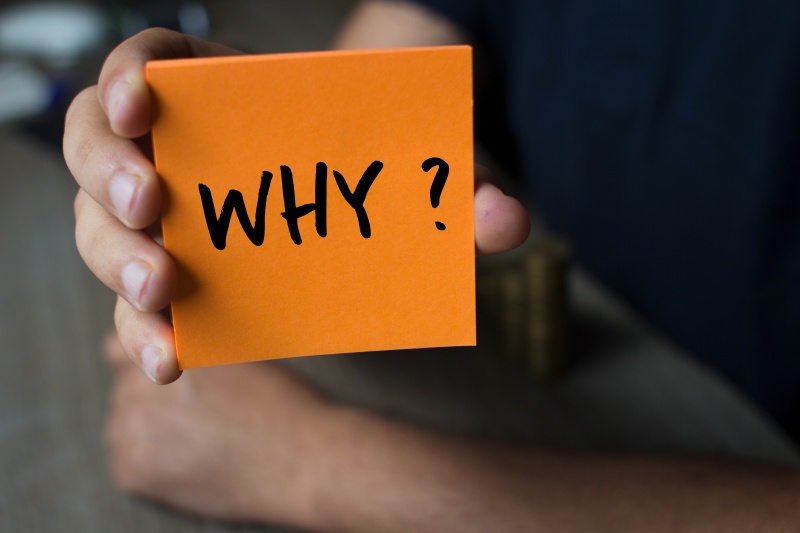 Before we delve into ways you can successfully manage a hybrid team, let's first address why the hybrid work style is such a popular choice and may be right for your company.
Katherine Boyarsky, co-founder of CXD Studio – a creative marketing agency – writing for Owl Labs, a company that makes 360° video conferencing devices, defines a hybrid team this way, "A hybrid team is a flexible work structure where some employees work remotely and other team members work from a central location or office. Hybrid team structures allow employees to decide whether they prefer an office environment or working from anywhere remotely."
A hybrid work environment has been described as the best of both worlds. Hybrid work style allows for flexibility in setting schedules, so workers get the benefits of both work from home and in the office. This is especially true when it comes to commuting, because in a hybrid modality employees no longer need to fight traffic at the same time everyday and can arrange their schedules accordingly.
Ilkka Makitalo, CEO of Howspace – an AI-powered digital collaboration tool – writing for The Training Journal, a UK-based publication for learning and development professionals, lists three benefits of a hybrid work environment:
more satisfied employees;
better opportunities for continuous learning; and
improved productivity and efficiency
Other advantages of hybrid work include the ability for employers to widen their applicant and talent pool by not mandating in-person work as a condition of employment, and offering an improved work/life balance for employees.
Managing teams in the Workplace: 24 Management Tips for Hybrid Teams
Nick Deligiannis, Managing Director at Hays, a recruitment company, has put together a helpful list tips on leading a hybrid team as part of a post entitled, "How to manage a hybrid team long-term." According to Deligiannis, "Effective leadership of a hybrid team, in essence, comes down to practising fairness and inclusiveness with every member of your staff, irrespective of where they are working. Managing hybrid teams may seem like a juggling act. But in reality, by adding a few additional checkpoints and boosting internal team communication, you'll realise the benefits of hybrid team working."
Deligiannis goes on to share the following 12 tips:
Set clear expectations and accountability
Communicate work schedules
Discourage a 'them and us' culture
Understand the benefits of each working situation and ensure fairness
Commit equal time and focus to each member of your team
Be mindful of communication
Think about how you will measure performance in a fair way
Hire wisely
Create occasions to physically bring your team together
Keep your remote employees informed about company and team decisions
Ensure rewards and benefits are fair for all
Focus on mental health and wellbeing
A Harvard Business Review article by Business Insider senior correspondent Rebecca Knight provides an insightful summary on hybrid management structure. Knight writes, "In the era of Covid-19, the hybrid workplace — one in which some employees are co-located in an office and others are doing their jobs remotely — presents a number of challenges for managers. You need to create practices that ensure employees in the office are in sync with those working from home, and also build fairness and flexibility into your workflow. Talk with your team about how you can best work together in this new environment. Discuss when and how you'll communicate, who needs to be in on which decisions, and how employees will structure their workdays. Stipulate that all-team meetings continue to take place online, as hybrid meetings are unfair to those not physically in the space. Talk, too, about how your team will adapt to what will certainly be an unpredictable fall. Set priorities and objectives for the week so that people are clear about the most important work that needs to get done. This helps employees remain nimble when disruptions inevitably occur."
Numbers 13-19 on our list of tips come from Knight's HBR article.
Offer support
Prioritize with flexibility in mind
Emphasize inclusion
Strive for equity
Watch for signs of burnout
Make it fun
Be humble and patient
Janice Burns, Principal Consultant at DDI, an international human resources and leadership development consultancy has the following  to say about a hybrid work environment, "Culture is driven from the top, so senior leaders need to shed any remnants of old-school thinking that employees need to be physically present to be all in and highly productive. Instead, their words and actions must convey their belief that employees will be seen, heard, and valued no matter where they work." Numbers 20-24 on our list come from Burns:
Build trust and inclusion
Communicate well and often
Drive focus and accountability
Create a strong team culture
Avoid burnout with empathy
Hybrid Teams: A Growing Trend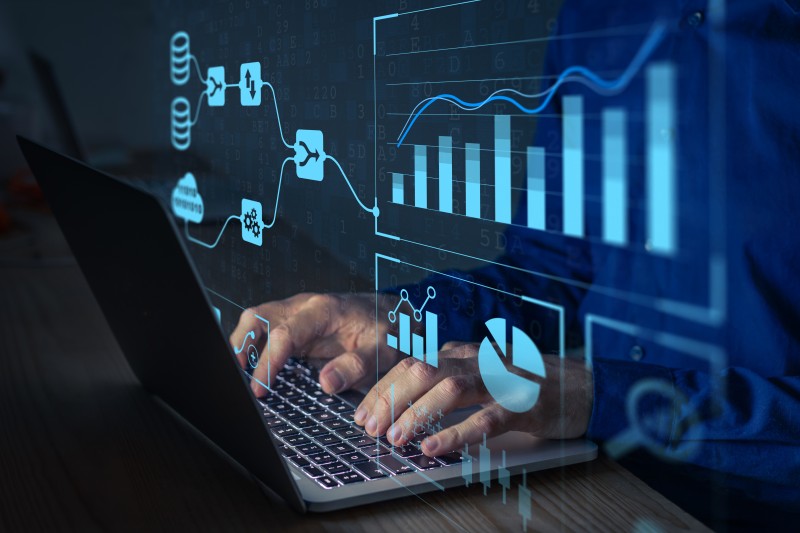 The COVID-19 pandemic pushed the hybrid work model to the forefront.
After many workers became accustomed to the flexibility of working from home during the pandemic, and companies realized that they can save money by allowing remote work, a hybrid modality has emerged as the popular choice.
Isabelle Hahn, content marketing manager at Qatalog, a web-based virtual workplace software company, authored a post entitled, "Remote and hybrid work statistics in 2021" that we found particularly helpful. Below are three statistics from Hahn's article that show the current trend of companies transitioning to a hybrid work model: 
Hybrid work models are used by 63% of high-growth companies.
83% of 9,326 workers surveyed say they prefer a hybrid model — in which they can work remotely at least 25% of the time. (Accenture)
After COVID-19 92% of people surveyed expect to work from home at least 1 day per week and 80% expected to work at least 3 days from home per week.
HubStar, is a space utilization software that helps to optimize and creative adaptive workplaces. Our technology works to enable data-driven real estate decisions providing you with proactive insights that can save you money on unnecessary leases and improve employee experiences.