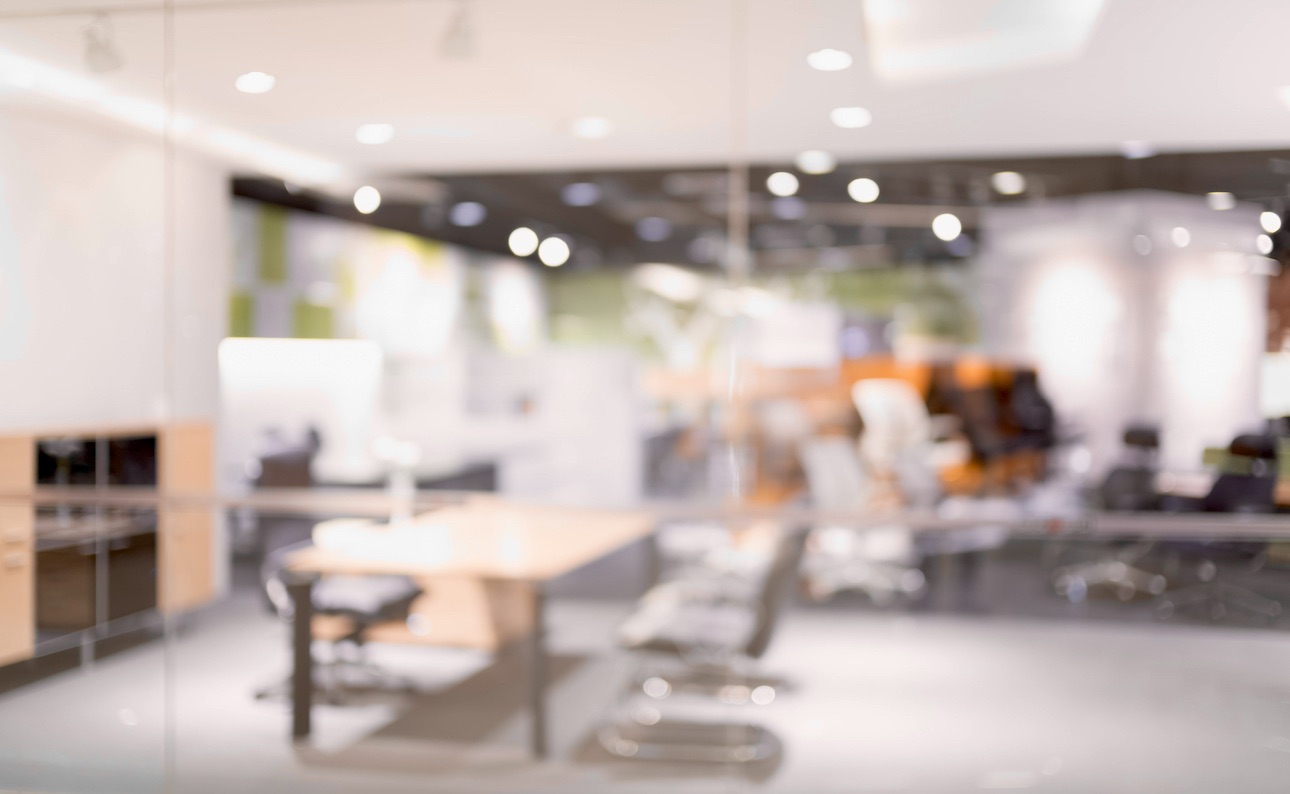 Ideal Office Space
HubStar
, Posted April 18, 2022
Choosing the ideal office space for your company is an important decision that requires a lot of consideration. There are many different factors that should be taken into account prior to making a final decision, including capacity, features, and layout. Considering many employers and employees have adjusted to a new normal because of the dramatic shift in the world of work brought upon by the COVID-19 – namely the forced transition to a remote modality – the traditional pre-pandemic office model has become obsolete for many companies.
After doing the research, read on as we discuss some of the key aspects you will want to keep in mind, and also look at a few examples of the most productive office layouts currently in use.
Value of the Office
Let's start by discussing the value a good office can have for your company and your bottomline. Believe it or not, your office can help to dictate culture, employee satisfaction and an entire mindset for your company.
Jen Dela Cruz, leasing director at Figari, a facility leasing and management services company, authored an informative post on this very subject entitled, "A Guide to Choosing Your New Office Space." According to Dela Cruz, "A survey reveals that 97 percent of employees believe that their office space is a symbol of how their employers value them. Another study of 1,000 American workers shows that only 11 percent of employees are highly satisfied with their work environment, and nearly half the workers claim that their office design and decor have no personality."
The Clinton Courier, a Mississippi-based newspaper, published a helpful piece entitled, "6 Tips to Create the Ideal Office Space for Your Employees.". It does a great job at explaining why so much emphasis should be put into creating an office that matches your company's needs. The article we are referencing, which was published in the early stages of the pandemic (July of 2020), reads in part, "Studies have found that your office setup affects your team's productivity, behavior, and morale. Your employees are the backbone of your company, so it is only wise to invest in office space improvements. Upgrading your office space also equates to improving the quality of work your employees provide. When you put your team in a conducive work environment, you will improve your company's overall performance."
Impact of a Poorly Designed Office
A poorly designed office can have a huge negative impact on your company. This is a theme Jeff Pouchepan, President and CEO of the Strong Project – a modern commercial office furniture company – focused on in a recent article for Inc. Magazine.
Pouchepan writes in part, "Having an outdated or poorly-designed office can often lead to higher stress levels, emotional rifts between departments, corporate resentment, employee bickering, mental health issues, anxiety, and even physical problems such as back aches and reduced eye vision." He continued on to say "Many company owners believe their office design should reflect their industry-for example, you'll often find law firms with traditional, almost stereotypical features: dark wood and detailed shelving, carpeted conference rooms for sound absorption, heavy wood desks to convey authority, degrees displayed instead of wall art, and more. But if the economy and the generations are flipping into new territory, shouldn't your office design chart a new course to best meet the needs of the people it serves and hosts every day?"
Things to Consider
Now that we have covered the importance of a sound office space, as well as the pitfalls of a poorly designed space, let's break down some of the elements you will want to make sure to consider before implementing a new layout at your company.
Don Catalano, President and CEO of Reoptimizer, a real estate optimization tool company, put together a list of "8 Things to Consider When Looking for Commercial Office Space," and we are sharing his list below:
Security and Safety
Building Accessibility
Office Accessibility
Competitor Presence
The Work Environment
Proximity to Amenities
Technology Capabilities
Eco-Friendly Features
Writing for, Bplans, a free resource to assist entrepreneurs with building a business, Sam Barnes, marketing executive at Easy Offices, a company that helps clients find office space, authored a post entitled, "5 Things to Consider When Choosing Office Space." We are sharing Barnes' suggestions below:
Location
Price
Size
Infrastructure
Style
Think about Individual Employees

In order to create the most productive office layout that fits your company's individual needs, there are a few different factors you must consider before making a final decision. One of these critical elements is moving away from the one-size-fits-all approach.
Carolyn Gregoire, a senior writer at The Huffington Post, authored a thoughtful article that addresses the importance of designing your office layout based on your company's specific needs. Gregoire quotes Suzanne Carlson, a principle of interior design at NBBJ, a global architecture, planning and design firm: "The most important thing an office must-have, Carlson explains, is an opportunity through variety.
Visual elements that disrupt the space and task-based, private or semiprivate spaces where employees can complete focused work can be an asset to productivity, she says. "It might not be about walls … but you do need visual obstructions now and again," says Carlson. "Having obstructions in a varied environment can be really positive. But having a varied environment is really about choice — giving people spaces where they conduct certain tasks, versus an open environment for the sake of an open environment."
Gregoire continues on to say, "The most successful companies Carlson has worked with are conscientious about providing their employees with choice, so that people are able to work in different spaces outside of just their desks, she says. "A one-size-fits-all approach is one of the biggest mistakes, because it doesn't provide the options," Carlson says. "The open-plan, sea of work stations… is not likely to be successful."
Layouts to Choose From
As you consider a new office layout for your company, take a few minutes to review the there are so many a few of the different options from which you can choose.
In addition to the designs covered in the above post by Hubstar, Edraw, a software company, provides insight into many options that are available to you. Below is the list from Edraw:
Open plan office layout
Private office layout
Cubicle office layout
Co-working office layout
Home office layout
Small office floor plan
Oval office layout
HubStar, is a space utilization software that helps to optimize and creative adaptive workplaces. Our technology works to enable data-driven real estate decisions providing you with proactive insights that can save you money on unnecessary leases and improve employee experiences.