Office Layout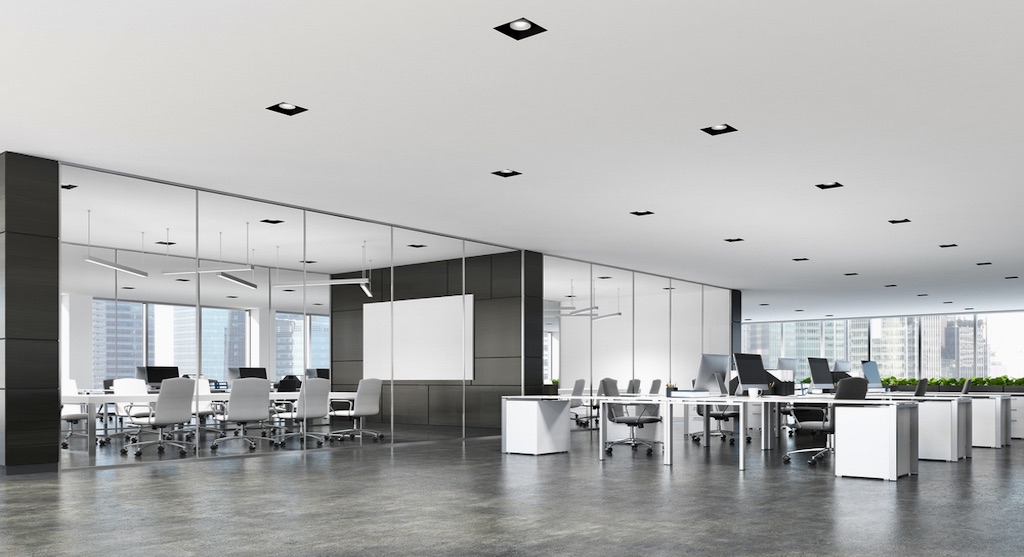 Setting up your office layout space is an important undertaking with serious ramifications for your company and your culture. Every decision – from desk placement, to the comfort level of furniture and paint color – can make a big difference. How your space is designed and arranged can affect efficiency, employee satisfaction, the way your company is viewed by others and even your bottom line.
Read on as we share advice from the experts and break down some key points you will want to consider when it comes to your own office layout.
Details Matter
An article written by Jeff Pochepan, CEO and President of StrongProject – an online resource for companies looking to purchase modern office furniture – for Inc. Magazine emphasizes the importance of office space layout.
According to Pochepan, "Your office design literally sets the stage for employee wellness, productivity, daily interactions, overall morale, and guest perceptions."
Pochepan continues on to write, "Having an outdated or poorly-designed office can often lead to higher stress levels, emotional rifts between departments, corporate resentment, employee bickering, mental health issues, anxiety, and even physical problems such as back aches and reduced eye vision."
Questions to Consider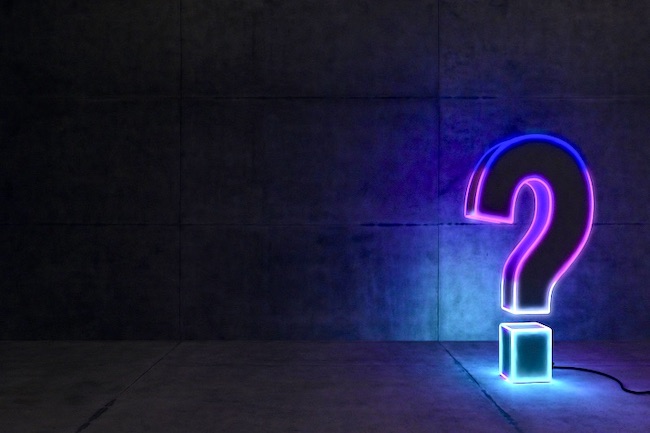 When you start to think about your shared office space layout, there are some key questions you should consider.
First and foremost, you must figure out how you want your space to be used and what type of work environment you plan to have. Research has shown that both employers and employees want to maintain the flexible working they became accustomed to during COVID. As a result, many businesses have adopted a hybrid work model where employees can split their time between the office and home. With employees no longer coming into the office every day, the need for individual offices has changed, so companies have instituted policies like hot desking. As you determine what layout design best meets the needs of your company, it is imperative that you account for the new ways your workforce will operate.
Truspace, an office design company, published a helpful article on office space design that is entitled, "8 Important Questions To Ask When Designing Your Office." According to Truspace, "For business owners to have a functional, profitable and productive office, you have to think bigger. You have to consider how your office environment is going to play a positive role towards the accomplishment of your company goals before designing or refashioning an office space to meet the requirements of today's rapidly changing workplace."
The following is a list of the 8 questions posed by Truspace:
How Does Your Business Operate?
Should You Have Areas Where Employees Can Relax?
What Rate Is My Business Growing?
What Kind Of Amenities?
How Do The Different Departments Interact?
What Is The Average Age Of The Employees?
Do You Encourage Workplace Sociability and Collaboration?
How Can You Create Privacy For Employees When They Need It?
While the previous list of 8 questions is absolutely necessary, if you are considering a new office layout then it is likely you are asking yourself many additional questions. Rather than becoming overwhelmed, start with questions that address your individual needs. If you're looking for additional things to consider, we recommend a piece by Irshad Jaleel, CEO of Vault of Spaces – an architecture and interior design firm – in Entrepreneur, a publication focused on small business resources.
Jaleel provides the following list of 7 questions to consider:
What kind of office features will you need?
Think about how do different departments interact?
Do I want areas for employees to socialize and relax?
What are your workflow needs?
How much office space do you need?
How do I make my reception area warm and welcoming?
Focus on location, location, location.
Tips to Optimize Your Office Space Layout
SquareFoot, a commercial real estate and technology company has published an insightful piece on why office design is so important, as well as tips for success. SqaureFoot's article, written by Brandon Carter, reads in part, "Reworking your office layout is about more than just utilizing the workplace efficiently. Studies show that office layout and other environmental factors affect employee well-being, financial success, and productivity."
Carter shares the following 12 tips for space optimization: 
Make a plan
Get rid of uncomfortable furniture
Prioritize variety
Take note of technological requirements
Include your employees in the process
Create spaces designed for collaboration
Pay attention to lighting
Create a Space Just for Relaxing
Leave Some Spaces Open
Consider Office Temperature
Don't Overdo the Décor
Plan for Growth
Executive Office Design
If you're looking for executive office layout ideas, there are a whole other set of factors you should be considering.
Key Interiors, a commercial design company, has written extensively about this subject. According to a post on Key Interiors' website, which reads in part, "While having an executive office is a lofty perk, it is also a well-earned one as well. Indeed, a study by Harvard Business Review found that 60 percent of executives have an average workweek of 72-hours, which is a far cry from the average workweek of 34.4 hours.
As such, it is definitely in your organization's best interest – along with your roster of executives – to ensure that their work environment is productive, efficient and optimized for success."
Key Interiors' article goes on to share the following 5 tips:
Face the audience
Keep things organized
Have "conversational" areas
Let the sunshine in
Don't ignore aesthetics
Design Ideas
If you are looking for inspiration as you determine what layout is best for you,  SnackNation, a healthy snack company, put together a great list of 15 designs. We are sharing the list below, which was put together by author Ashley Bell:
 The Newsroom
Key Features: Desk clusters, open space, and flexible seating
The Startup
Key Features: Standing cafe tables and couches, plus easy-to-move laptop desks
 The Library
Key Features: Sheltered cubes and privacy screens, plus lots of nooks and crannies
 The Artist Loft
Key Features: Long galley desks, white boards, and pops of color
 The Innovation Lab
Key Features: Inspiration boards, idea banks, and lots of casual meeting spaces
 The Light-Filled Office
Key Features: This office is flooded with synthetic, natural light and happy workers
The Multi-Environment Office
Key Features: A variety of workspaces to suite a variety of employee preferences
 The Recharge Office
Key Features: Office spaces dedicated to recharging. (We're not talking about cell phones; we're talking about places where employees can have some truly quiet time to relax)
The Motivational Office
Key Features: A few eye-catching accent walls with motivational words
The Pride-Filled Office
Key Features: Brand colors and elements scattered throughout the office
The Team-Planned Office
Key Features: It depends on what your team decides! In a study published by the Journal of Experimental Psychology. Applied, researchers found that employees displayed better attention to detail, information processing, and information management when they had input in office design ideas
The Problem-Solving Office
Key Features: Lots of small and flexible meeting rooms
The Grown-Up Classroom
Key Features: Lots of writing spaces and flexible seating options
The Social Office
Key Features: Cozy common areas and desks arranged to encourage face-to-face interactions
The Fit Office
Key Features: Lots of small private and open spaces for people to move and stretch
HubStar, is a space utilization software that helps to optimize and creative adaptive workplaces. Our technology works to enable data-driven real estate decisions providing you with proactive insights that can save you money on unnecessary leases and improve employee experiences.