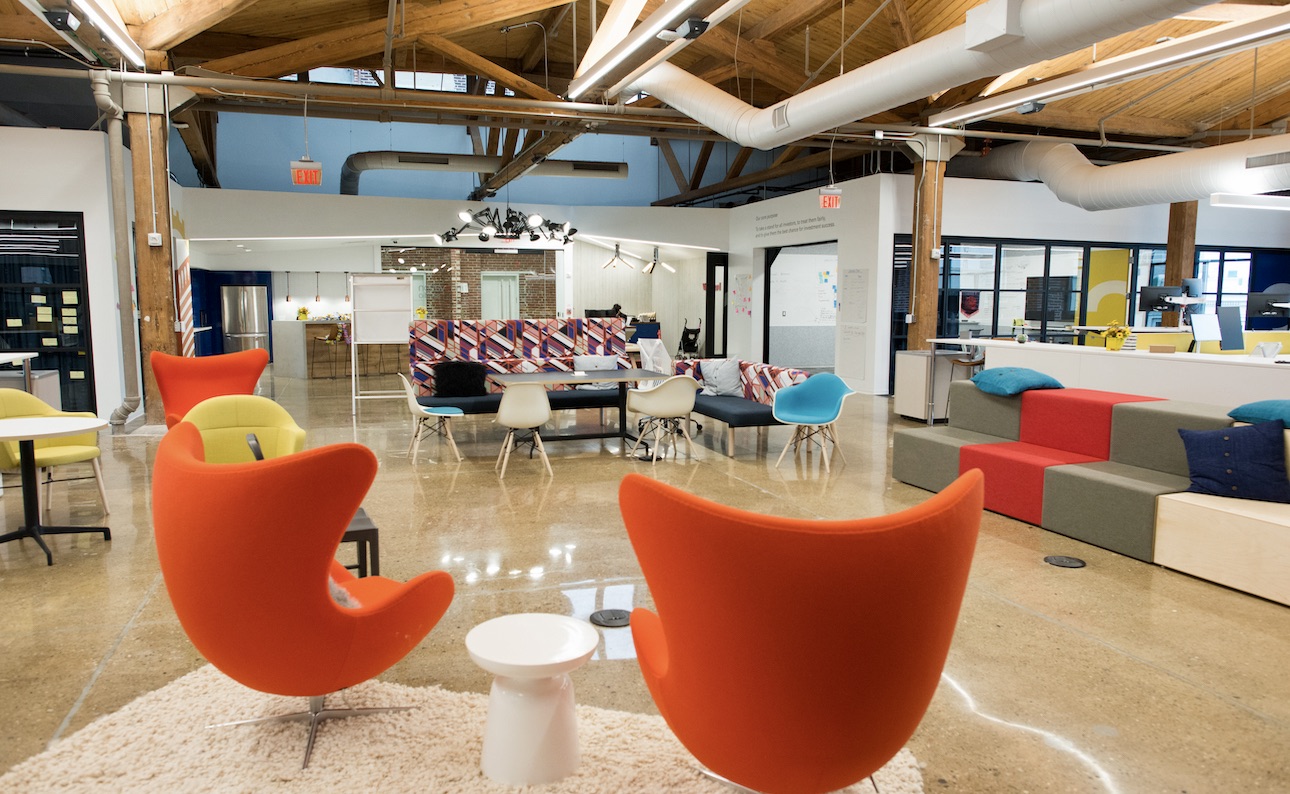 Work office layout ideas
HubStar
, Posted April 14, 2022
There is no denying that COVID-19 has permanently, changed the way that many people now do their job. After many employees spent over a year working remotely, research has shown that workers have no desire to return to the pre-pandemic schedule that for many were entirely in-person. As a result, hybrid, flexible and agile work styles have increased in popularity, which means office layout environments need to be updated to accommodate the way that people now get their work done.
Read on as we tackle the ins and outs of the changing work landscape and discuss some of the latest office layout trends.
Rise of Hybrid Work
Before we get into specific office designs, let's first take a look at the factors behind the recent rise of hybrid work modalities.
A Return to Work survey performed by Smartway2 in 2020 found that only 2% of those surveyed wanted to return to the office full-time. That same study also showed the vast majority of respondents – over 90% – didn't want to work from home all the time either.
Along the same lines, Ruairi O'Donnellan, content marketer at Intuition, a global knowledge solutions company, reports that, "A hybrid model, in which employees can work remotely at least 25% of the time, is preferred by 83% of 9,326 workers polled in one survey."
So, what does this mean? The days of one desk per employee no longer make sense for most companies. Logically, if people aren't going to be in the office every day, keeping in place the pre-pandemic model of having an assigned desk or office for each employee would waste space and money.
Hot Desking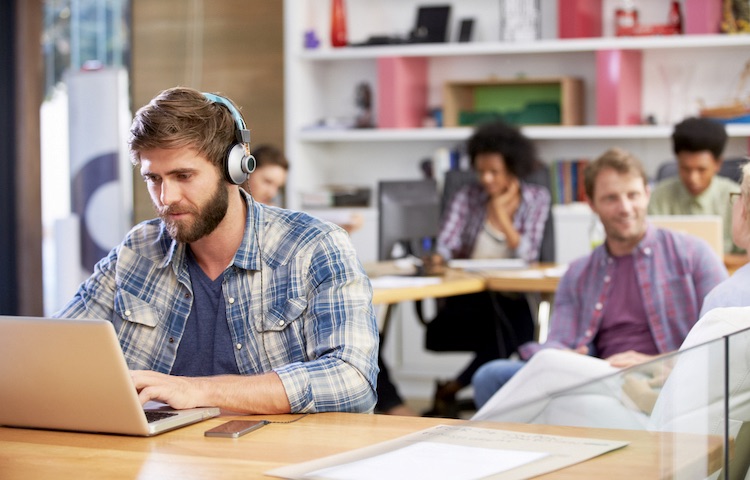 One way to effectively share desks when employees have varying schedules and therefore are in the office at different times is to implement a hot desking system.
Desk booking software can make the process of instituting hot desking easy and stress free. Smartway2's system allows workers to select a location within the office ahead of time. This ensures employees will have necessary space and resources when they decide to go into the office, preventing situations where too many or too few employees choose the same day.
Desk booking software also enables employers and employees to implement health and safety protocols like social distancing and sanitizing products, which can help keep people stay safe amid the COVID-19 pandemic and even from the common cold and flu.
Collaboration
With people splitting time between home and a traditional office, many are using their time in the office to collaborate. This Is especially important because it means workplaces should create areas to allow for idea sharing and socialization.
An article published in the Harvard Business Review written by University of Texas Psychology and Marketing Professor Art Markman reads in part, "…The ability to collaborate freely benefits individuals as well. Having colleagues and friends at work increases job satisfaction. Good collaborative relationships also decrease frustration with work by making it easier for people to get help when they need it and learn new tasks that are just beyond their reach."
Types of Layouts
There are a variety of different options that you can choose from when designing a business office layout, so before making a decision it is important to take into account your company's individual needs.
Edraw, a software company, shares the below list as part of a post entitled, "Office Layout: Types, Examples, & Tips." The following examples will provide you an idea of the many different options available to you:
Open plan office layout
Private office layout
Cubicle office layout
Co-working office layout
Home office layout
Small office floor plan
Oval office layout
Indeed, an employment website for job listings, also provides a helpful list of design types as part of a post entitled, "Common Office Layouts: How To Choose the Best One for Your Business." While Indeed's list includes several of the designs listed above, it also references a low partition layout and a team-based layout.
Design Trends/ Modern Office Layout Environment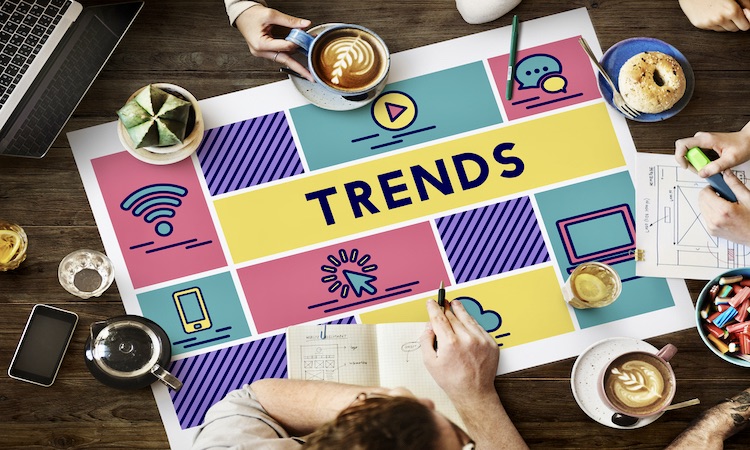 The perfect office design is an individual decision based on your needs. Different companies have their own unique elements that need to be considered.
With that said, there are some general design elements that you will likely want to consider. In this section we'll look at a few of the office layout designs trending in 2022.
As a refresher, the article from Indeed we referenced earlier put together the following list of design trends:
Team-building and collaboration areas
Little to no private offices
Private enclaves shared with others
Touchdown spaces for workers
New, innovative technologies for employees and clients to use
Parterre, a flooring and surface products company, published an informative article about the changing design landscape entitled, "Corporate Office Interior Design Trends [2022]." The article, written by Sandra Drake, the Vice President of Sales, discusses the importance of comfort in design. Drake writes in part, "For those employees who are in the office, the goal is to provide comfort and safety at every level and to make employees feel relaxed, as if they were at home."
Drake also points to flexible pod-area layouts. According to Drake, "Now when employees are in the office, they are often seeking private spots or enclaves where they can safely work. These open-office environments also include smaller, private areas and "pod areas" with enough workspace, seating and outlet access so employees can make phone calls, participate in video conferences or work on research safely."
Another element that many companies are incorporating into their office layout designs is smart office technology. K2 Space, an office design company based in London, published a post that explains the logic behind smart office technology. It reads in part, "This technology is designed to allow booking of workspaces, sensors to monitor air quality, natural light levels and space utilisation, and to share that data to better understand how spaces are used and to adapt accordingly.
We believe that this is just the start and with the emergence of "digital twin" technology to further enhance the level of data that organisations can harness to improve workplaces and embrace increased adoption of smart technology."
With so much uncertainty and change, another helpful item to consider in an office redesign is the ability for flexible spaces. This means enabling spaces that can be quickly transformed and turned around to accommodate whatever workers need at any moment on any given day.
HubStar, is a space utilization software that helps to optimize and creative adaptive workplaces. Our technology works to enable data-driven real estate decisions providing you with proactive insights that can save you money on unnecessary leases and improve employee experiences.