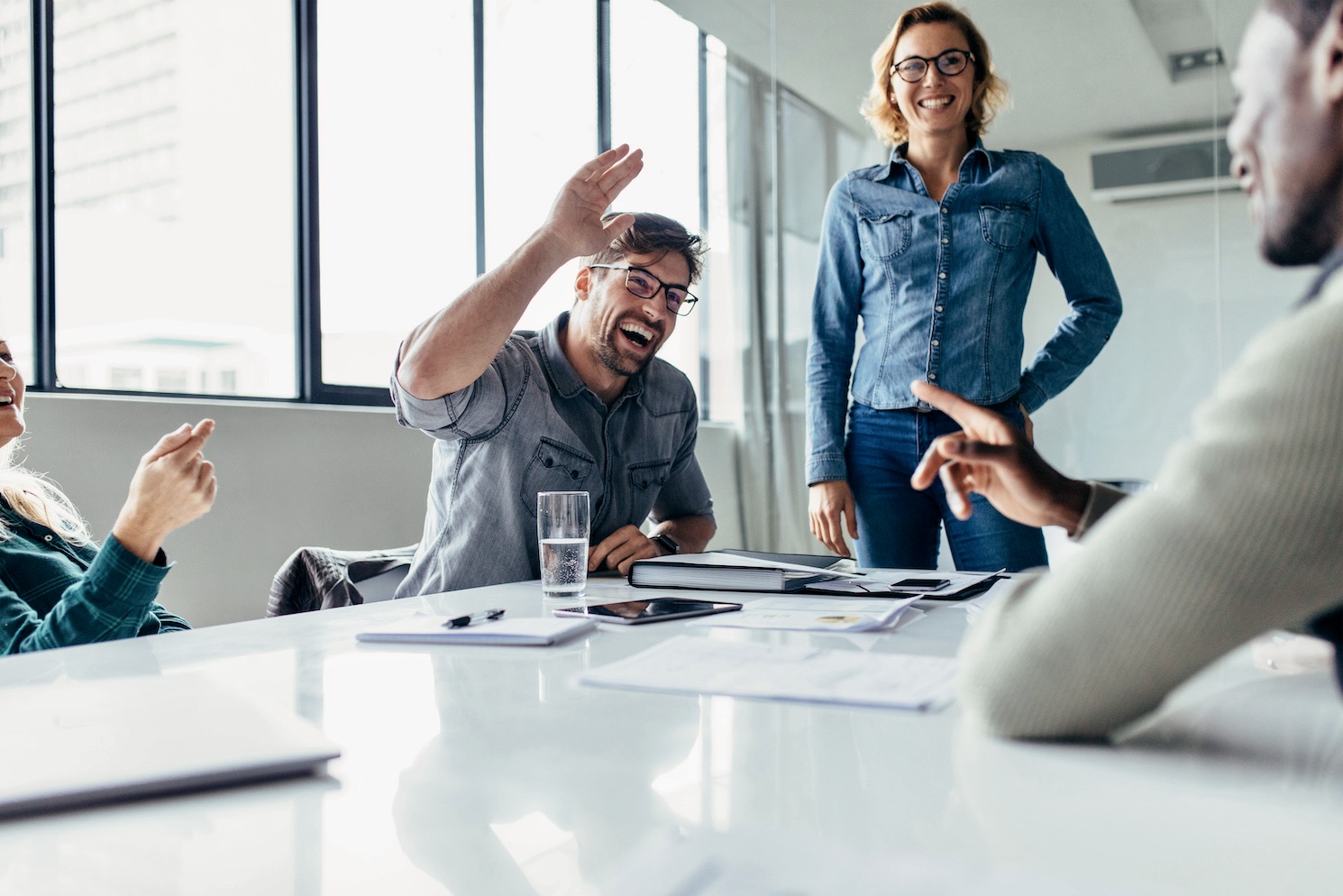 Work environment types for the modern office
HubStar
, Posted February 17, 2022
The look, feel and logistics of the "new normal" office has changed dramatically from what the traditional model was before the COVID-19 pandemic. Presently, flexible, agile and hybrid solutions are being adopted by many companies across different industries rather than the strictly in-person operations that were commonplace just two years ago. In order to retain current employees and recruit talent moving forward, companies are adjusting to the modern world of work, which was turned on its head because of the pandemic. As a result, many companies have abandoned full-time in-person work in favor of flexibility in scheduling that became normal for the majority of workers who have been forced to work entirely remotely during the pandemic. In this post, we'll provide examples of companies that have adopted work environments types and are currently thriving, and we'll also touch on ways that you can improve your own office environment.
15 Work Environment Types
Let's begin with some different types of work environments being implemented. As you might imagine, there are a variety of options to choose from, because what will work best for your company is based on individual needs. We will provide a breakdown of a few examples so you can familiarize yourself with options before considering what may be in your best interest.
Glassdoor, a job listing website where current and former employees anonymously review companies and post salaries, has broken down successful work environments into 6 categories, which we find helpful and are sharing with you below:
Team-based work environment
Individual-focused work environment
Fast-paced work environment
Communication-focused
Skeptical
Artistic
Sky Ariella, writing for Zippia, a job search website, also provides a list of 6 different work environments, which make up the second part of our list.
The 9-to-5 environment
The flexible environment
The degrading environment
The constructive feedback environment
The competitive environment
The collaborative environment
The last 3 items on our list come from Hannah Denby, writing for WikiJob, a site devoted to helping people "find their next steps."
Creative
Punitive
Practical
The Hybrid Office
When thinking about the post-COVID-19 world of work and modality in which employees operate, a hybrid model is likely one of the first types to come to mind. Many major companies across the globe including Microsoft, British Airways, Uber, and Apple have already transitioned to a hybrid modality and have done so for good reason.
Hybrid is a blanket term that is used to describe a type of work modality where employees split their time with a combination of working in a traditional office and from home. This arrangement provides a lot more flexibility than the traditional full-time, in-person model that was the norm pre-pandemic, with flexibility now being a key element that workers have come to crave after COVID-19 upended the world of work. A hybrid modality can help to improve employee satisfaction, increase the talent of a hiring pool, and improve productivity.
The decision to make the switch to hybrid also likely means an accompanying redesign of the traditional office space to which many companies were accustomed. If employees are no longer in the office five days a week, there is less of a demand for individual offices that would remain vacant for days at a time. Because all employees will likely not be using desks or offices on a daily basis, flexible arrangements like hot desking are growing in popularity. Likewise, the importance of workplace scheduling software has become more important than ever before, and is absolutely necessary to ensure that when employees do come to the office there is adequate space and resources available.
Providing companies with the proper toolset is key to creating a successful hybrid work environment.
How to Improve your Office Environment: 25 Tips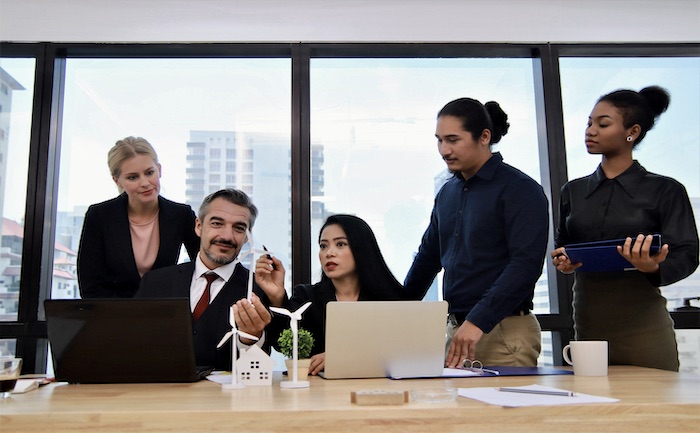 With so much physical, mental and emotional upheaval amid the COVID-19 pandemic, employee health and well-being has become a priority in the workplace . With that said, there are many ways to improve your current work environment and adapt to the changing times.
The editorial team at Indeed, an employment website, wrote a thoughtful piece entitled, "20 Ways To Improve Your Work Environment." According to Indeed's editorial team, "Working in a comfortable and positive atmosphere can make you more motivated and encouraged to come to the office every day and produce quality work. It's important to take time to build an environment you're confident completing work in. By organizing your work area, managing tasks properly and maintaining communication with your team members, you can create a productive work environment."
In its piece, Indeed continues on to list out two dozen tips for employees to improve your work environment, and we are sharing 8 of them below:
Give yourself proper lighting
Organize your desk and workspace
Adjust your screen's brightness
Reduce distractions around you
Allow time for breaks
Stay on track with a to-do list
Maintain a proper work-life balance
Sanitize your work station
Our next set of tips, specifically geared for having a "happy and productive office environment" comes from the Bond Collective, a coworking and shared office space company:
Provide easy access to all parts of the office
Break up open spaces
Keep your office environment clutter free
Establish areas for socialization
Give your team a variety of workspace and seating options
Set aside quite areas for focus
Create collaboration spaces
Design with modular components
Richard Henderson, writing for Hiveage, an invoicing software company, authored an informative post on the subject of improving your office entitled, "15 Office Improvement Ideas to Create a Better Work Environment. Henderson's piece reads in part, "Employees who are happy are more motivated, productive, and creative—and will often go the extra mile, not because they have to, but because they want to. In fact, happy workers are 48.4 percent more likely to stay with a company, which reduces costly turnover. On the other hand, staff who don't enjoy coming to work costs U.S. businesses $300 billion per year in sick time, days off, and on-the-job mistakes."
Our last set of tips comes from Henderson's list.
Create a clean and comfortable office space.
Have an open-door policy for team members.
Equip the office with recreational areas for employees.
Outside-the-box benefits for workers.
Treat employees to lunch once a week.
Allow workstation personalization.
Introduce wellness initiatives.
Limit meetings, improve communication.
Don't overload your employees.
HubStar, is a space utilization software that helps to optimize and creative adaptive workplaces. Our technology works to enable data-driven real estate decisions providing you with proactive insights that can save you money on unnecessary leases and improve employee experiences.