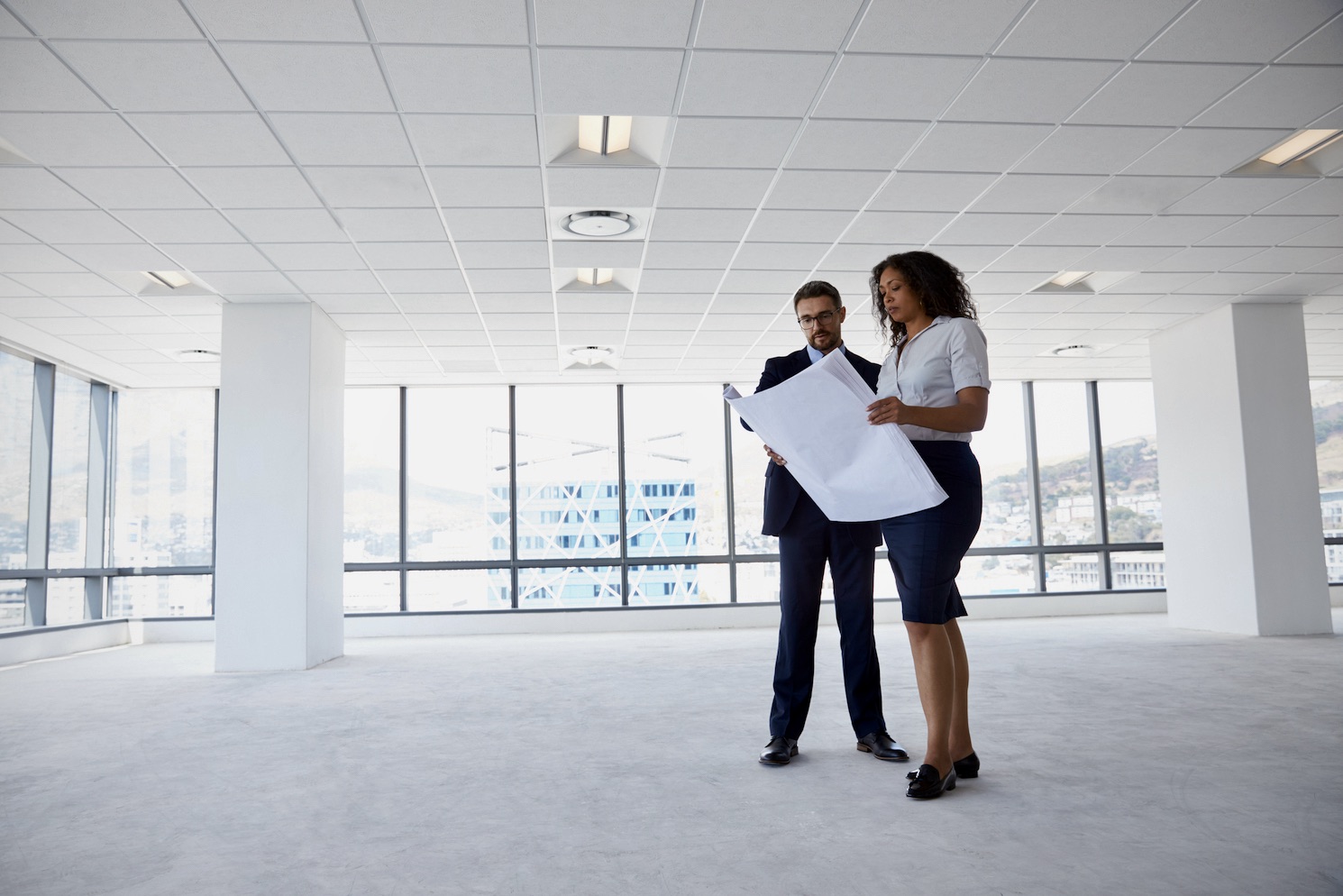 Effective Space Planning
HubStar
, Posted February 1, 2022
What is space planning? And, why is space planning something you should consider for your office? In this post we will break down the answers to these two questions and highlight everything you should know about the subject matter. Read on as we explain why space planning is effective, while providing some real-life examples to illustrate how it can be an important tool for you and your company.
The Basics
To provide a more detailed explanation of space planning, we are sharing a piece by teachers Stephanie Przybylek and Sasha Blakeley, entitled "What is Space Planning? – Basics & Architecture," for the learning platform Study.com.
According to Przybylek and Blakeley, "Space planning is an in-depth analysis of how physical space is used in structures. It considers the purpose of spaces and who will use them. Space planning is a process that takes several steps, and it's an important component for the work of interior designers and architects. Space planning helps ensure efficient use of floor space without wasting it.
If done right, it also accounts for all possible uses of a given space. When the process is completed, it can result in a comprehensive space plan. This is a drawing that identifies the needs and required elements of spaces, including windows, doors, and even furniture within them."
The Benefits
The Changing Workplace, a space management company, provides a helpful foundation at laying out the reasons why strategic space planning is beneficial. We're sharing The Changing Workplace list below, which is from a larger piece entitled, "Space Management Strategy: The Ultimate Guide:"
Reduce costs
Improve wellbeing
Reduce environmental impact
Increase productivity & creativity
Optimize space
The Changing Workplace also offers greater context for how space management can benefit companies and organizations of all sizes, plus individuals, "… Space management strategies are not just for big businesses. Space management strategies are for anyone wanting to track space or implement workplace initiatives."
Digging Deeper: Key Elements to Consider
So, what goes into office space planning? Knowing what space planning entails is an important concept to understand before you start to map out your space.
Bond Collective, a company that curates boutique work environments put together the following list of factors to keep in mind when it comes to office space planning as part of a post entitled, "Office Space Planning: The Complete Guide For Business Owners:"
Budget
Available space
Capacity
Desired concept
Demand
Fixed features
Compliance
LiquidSpace, a hybrid workplace solutions company, offers 5 key elements of office space design. According to an article on LiquidSpace posted on their site, "Layout, light, sound, color and climate can determine the aesthetic of a workspace and influence employee productivity, engagement, and satisfaction."
Of course, there are many different elements that you may want to consider when it comes to effective office space planning. Nicholas Willis and Kristin Christensen, interior planning director and interior design director, respectively, at Hughes Marino, a commercial real estate advisory services company, put together a post with "12 Design Elements of the Modern Workspace." We are including the list from Willis and Christensen below:
Interior Private Offices
Glass Office Fronts
Open Ceilings
Hard Surface Flooring & White Walls
Open Office Layouts
Huddle Spaces & Phone Rooms
Plenty of Collaborative Space
Welcoming Reception Areas
Lighting
Mixed Architectural Elements
Elements of Home
Gym & Wellness Space
Software – What You Should Know
CAD, or computer-aided design, is a program that is commonly used to plan out a given space.
Taylor Short, Team Lead at Software Advice, a site that helps you find the right software for your business, authored a post about CAD software and shares some useful information we think is important for you to consider. We are sharing a portion of Short's piece that we find particularly helpful:
"Facilities personnel often integrate CAD drawings into their facilities management software (CAFM), allowing users to:
Track the use of square footage for each department and the ancillary space in an office (stairwells, bathrooms, hallways etc.)
Test different scenarios by moving rooms and office furniture around in the CAD drawing.
View and plan around building systems, such as heating, electrical and data systems.
Nearly every modern CAFM system allows the integration of CAD drawings. This is a useful resource for when facilities managers need to find space for a new employee or reconfigure a space."
Office Layout Planning Tools
There are a variety of tools and software available in the marketplace to help you design your office space in an efficient and thoughtful manner. The choice of what works best for you and your company boils down to personal preference, including what exactly you are looking for, how big your project is, and of course your budget.
Tommy Twardowski, owner of Houston Installation Services, an office furniture installation, relocation services, corporate floor care, and full warehousing/storage services company, compiled an instructive list of online office planning tools, entitled "The Top 5 Online Office Space Planning Tools." We are sharing
If you are considering a redesign of your office space, it is important that you also ensure you are taking advantage of all that is offered by space utilization software. At HubStar, we understand the changing dynamics that are unfolding in the workplace as a result of the COVID-19 pandemic. We can help you to understand how behavior is changing and take the right steps to best utilize your space.
Design Examples
If you need inspiration or ideas for planning your own office space, we have done the research and are providing you with some helpful examples.
Writing for SnackNation, a healthy snack company, Ashley Bell authored a piece entitled, "15 Creative Office Layout Ideas To Refresh Your Office in 2022." We are sharing 5 of our favorites from Bell's post:
The newsroom which includes desk clusters, open space, and flexible seating.
The library which features sheltered cubes and privacy screens, plus lots of nooks and crannies.
The innovation lab which has inspiration boards, idea banks, and lots of casual meeting spaces.
The multi-environment office which has a variety of workspaces to suite a variety of employee preferences.
The motivational office featuring a few eye-catching accent walls with motivational words.
HubStar, is a space utilization software that helps to optimize and creative adaptive workplaces. Our technology works to enable data-driven real estate decisions providing you with proactive insights that can save you money on unnecessary leases and improve employee experiences.