The Most Effective Occupancy Analytics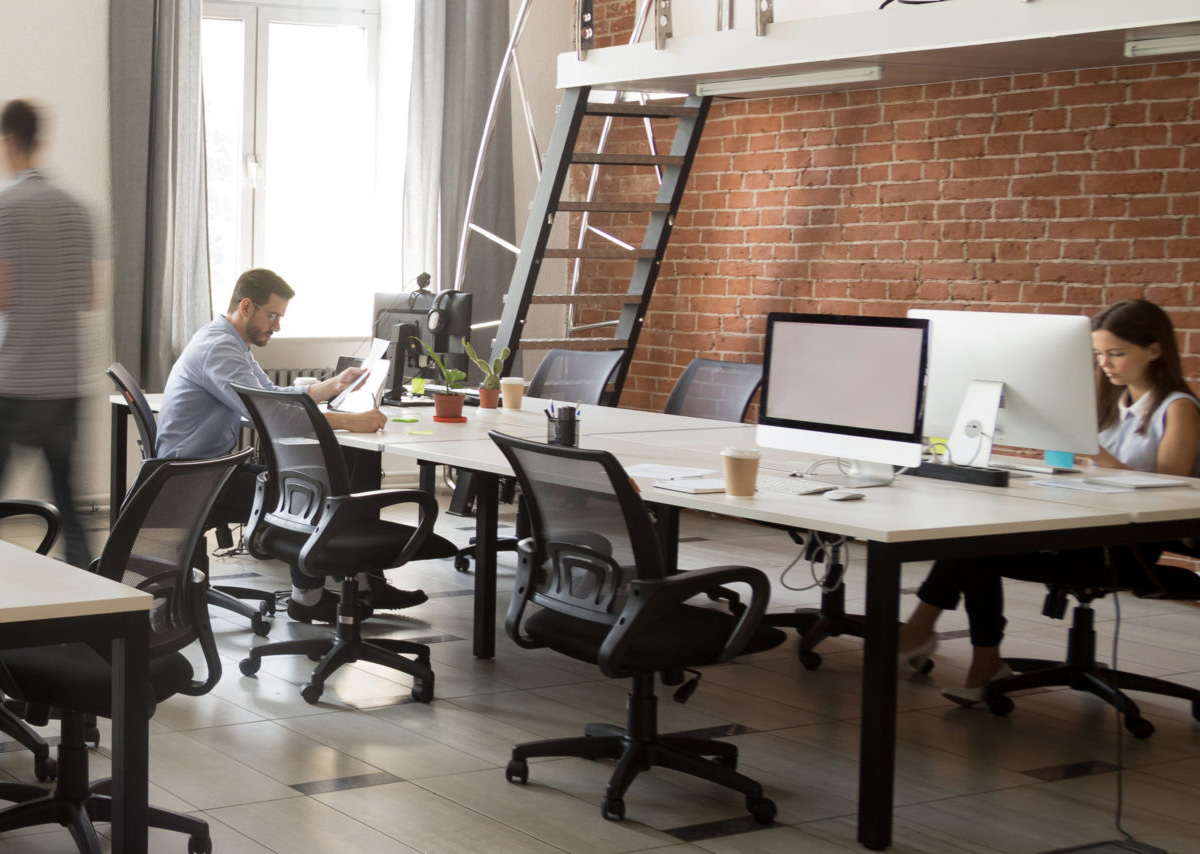 There are many space utilization metrics available in the marketplace so you can determine whether your office is being used effectively and efficiently. But measuring and collecting this data is just the first step. From there, it is important to understand which metrics should be prioritized and how they can be used to guide decisions and implement any changes. Read on as we tackle the world of occupancy analytics and break down some critical information that you will want to pay attention to.
Space Occupancy
Before we get into the numbers, let's start by defining office space occupancy so there is an understanding of what the term entails. Space occupancy refers to the number of people in an office or office space during a specific point in time.
Understanding how many people are in a specific area of your workspace can help you to figure out if it is being used efficiently. For example, if one particular space within your office is consistently overcrowded at a given time while a conference room with adequate capacity is left vacant, you can shift people into the open space to alleviate congestion, resulting in smoother operations.? Knowing and understanding this information can help you as you consider redesigning your space for better productivity.
Important Occupancy Metrics
So how do you determine if space is being used effectively? This is where the metrics that we discussed in the opening section come into play.
JLL, a global commercial real estate services company, published an "Occupancy planning research brief," entitled "Key occupancy benchmarking metrics," that spells out some of the most important metrics that you should consider. JLL's list is topped by occupancy/vacancy levels.
According to JLL, "Occupancy/vacancy levels are the highest priority metrics for corporate occupiers across all the regions we surveyed. Measuring and analyzing occupancy/vacancy allows organizations to understand the extent to which spaces are being assigned or not assigned, including workstations, offices, collaboration areas and conference rooms. This knowledge is invaluable in planning and determining anticipated growth or contraction within organizations.
According to our survey, 42% of respondents indicated they do not set a structural vacancy target, compared to 51% in 2018. Of those who do, 8% plan structural vacancy at 15%-19%. These results suggest fewer organizations are proactively planning for vacant space during times of uncertainty."
Writing for Coworking Resources, a publication devoted to coworking spaces, Amanda Fanoun, Marketing Manager at Essensys, a digital platform company for commercial real estate, authored an informative article that breaks down examples of important metrics related to coworking. Fanoun's piece, entitled. "Creating Effective Metrics for Your Shared Space," provides very useful metrics that relate specifically to occupancy and we are sharing two below:
· Space occupancy rate is a percentage calculated by dividing occupied square footage by unoccupied square footage (RSF or NIA), multiplied by 100.
· Workstation occupancy rate is a percentage calculated by dividing the number of occupied workstations by the number of available workstations.
Space Utilization Vs. Occupancy
Space occupancy and space utilization are two terms that work simultaneously. Occupancy refers to whether or not a space is occupied, whereas utilization addresses how a space is being used.
Writing for Kisi, a security and access solution company, content marketing strategist Scott Mitchell provides a helpful summary explaining the differences between occupancy and space utilization that you should take into account..
Mitchell's piece, entitled, "What is the difference between space utilization and occupancy?" reads in part, "Space utilization is something that exists as a philosophical as well as a mathematic concept. That means there are plenty of ways to calculate it for your business." Mitchell goes on to list the following examples…
· Raw total square footage
· Functional square footage (with layout and equipment included)
· Density/heat mats
· Cost per head/seat
· Mobility ratios
· Daily and average peak utilization
· Peak frequency
On occupancy, Mitchell writes, "Occupancy is certainly a more day-to-day application of space management for many businesses, if not always by choice. From the first day of searching for a suitable space for your business, occupancy is always important. You need the capacity (a function of max occupancy) to support your current needs while offering you enough space to grow. You're working with local municipalities or fire marshals to set max capacities and meet local compliances."
Space Utilization Software
Space utilization software can help you to optimize your workspace. As company's determine what their "new normal" will be following the upheaval brought upon the world of work by the COVID-19 pandemic – which for many employers will entail a permanent hybrid modality – it is more important than ever to understand how and when your space is being used so you can make informed decisions about operations.
Hubstar's software provides you the ability to make data-driven decisions. We offer you cutting-edge technology to analyze how employees are using space when they do return to the office.
Three key benefits of using our software are:
1. the capacity toreduce your real estate portfolio and save on unnecessary expenses;
2. the ability to use proactive insights to inform workplace design; and
3. using quantified utilization insights help optimize the employee experience