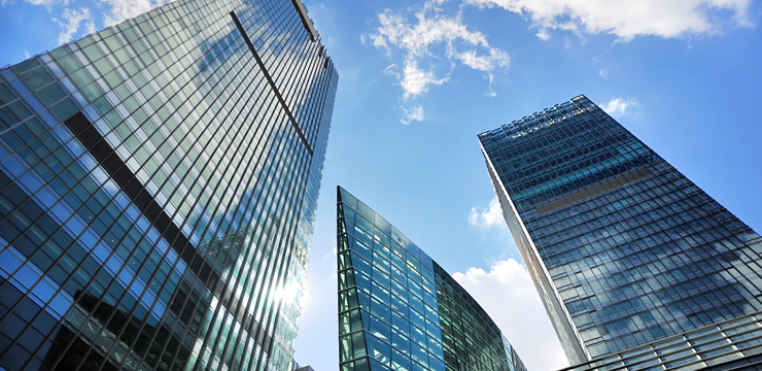 Smart Buildings and data will become a standard element in the toolkit of every Facility Manager
HubStar
, Posted June 24, 2020
Maarten Huikeshoven is a young and talented Facility Manager who works at Vattenfall via D&B The Facility Group. In a recent interview on Facto, he stated that Smart Buildings and data are the most important trend for Facility Management. In that same interview, he mentioned that HubStar (previously known as Lone Rooftop) is his favorite Smart Building application. Therefore, we wanted to ask ask Maarten for his views on the applicability and development of technology and data in office buildings. In the light of COVID-19, we asked him for his views on returning to the office strategies and recent developments as well.
Why are Smart Buildings and data a key trend? What value does it offer for Corporate Real Estate / Facility Management as well as for employees?
Maarten: 'Many occupancy and utilization related decisions have traditionally been made based on gut feeling. Users putting in requests and business line managers asking for more space are some examples of the questions that drive these decisions.
When it comes to utilization, people often feel that an area is too busy. In the past, it took Facility Managers a lot of effort to find out whether or not this feeling was actually close to reality, for example by conducting manual counting studies. The availability of occupancy and utilization data via Lone Rooftop gives direct real-time insights in utilization and allows for fact-based discussions about occupancy and the use of space with the business.'
'This trend will continue over the coming years and this will lead to solutions providing these types of insights becoming more affordable and increasingly user-friendly.
'A key development is that over the past years, various data sources have become available in office buildings. This trend will continue over the coming years and this will lead to solutions providing these types of insights becoming more affordable and increasingly user-friendly. This makes it significantly easier for Facility Managers to make well-informed, fact-based decisions. Office space utilization data plays an important role, as well as BMS data, air quality and lighting.''I expect that Smart Buildings and data will add significant value in making buildings more sustainable. The technology makes it easier to use the assets we have more efficiently. By combining data from various sources in a central platform, it's easier for the Facility Manager to get a holistic view of all systems. Through such a platform, one would be able to see whether the lights are on in an area of the building, whether the climate installation is operating at full capacity, whilst another system shows that this area is not occupied by any employees. The Smart Building of the future will recognize these types of situations and adjust instantly.'
'In the end, an office building has to serve the people that work there. The question that plays a central role here is: 'How can the building enable the users to get the most out of themselves in terms of productivity and wellbeing.' An advantage of Smart Building technology is that the employee experience can become increasingly personalized. Yet, in such a way that there is also a balance between how all employees want to use the building as individuals, as well as the best possible composition of the building as a whole.''Looking at a building like Edge Olympic, which is fully equipped with the most recent technologies with the purpose to optimize the building and the employee experience. The advantage this building has, is that the technology has been integrated during the development. Here lies an important challenge: how can we retrofit Smart Building technologies to existing buildings? This is not a simple challenge to tackle, and it can come at high cost. Firstly, it's important to understand what you actually want to achieve with technology. Do you want to get insights in utilization to decommission space? Or is there a need for enhanced employee experience, and do you want to enable your employees to personalize their work environment? In an ideal situation, you combine both existing infrastructure and solutions, without the necessity to invest in new sensors and systems.'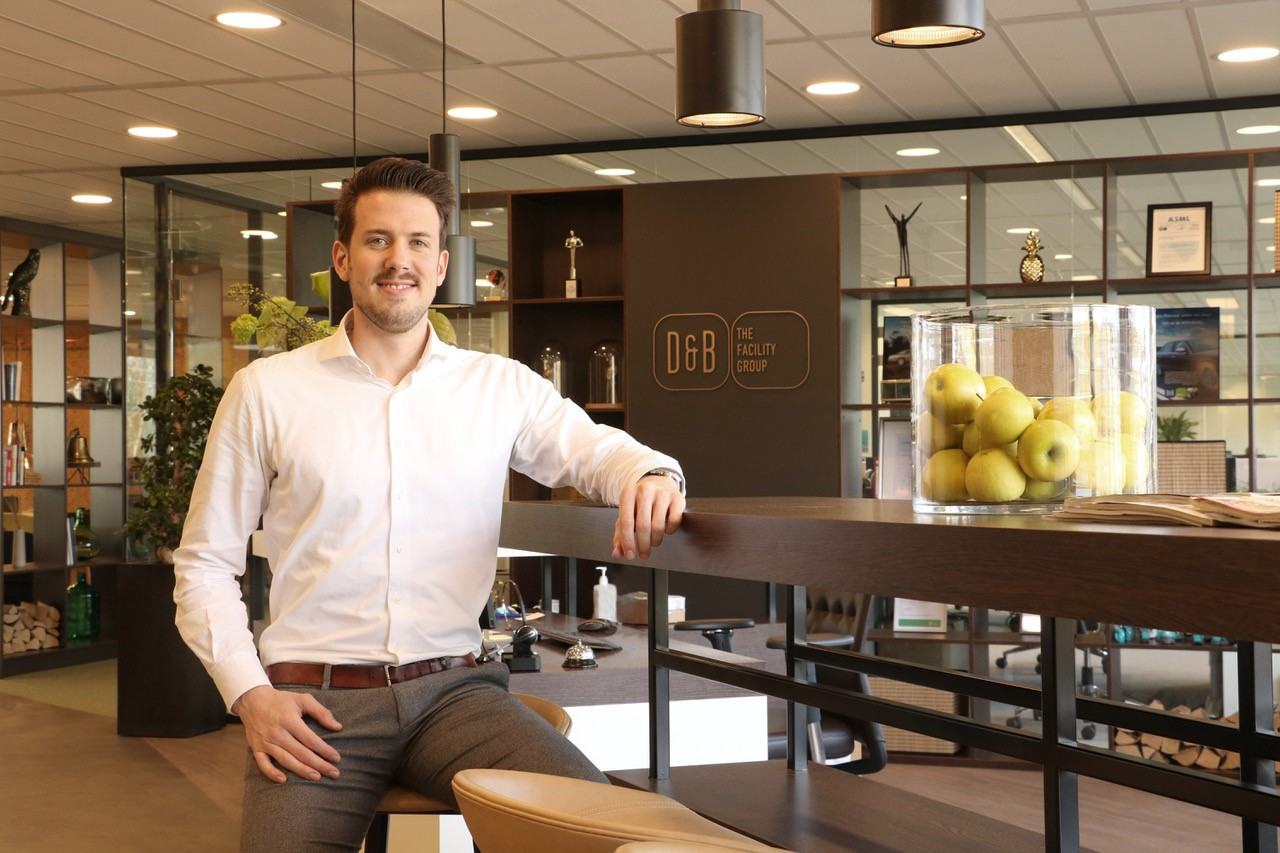 Maarten Huikeshoven
What are your thoughts on returning to the office and COVID-19? What role does technology play?
'Re-entry is a challenging subject; I've read some extreme statements about it. Some theories go as far as changing the entire lay-out of the office. This includes placing screens between all desks and moving half of the furniture. I don't see this happening to be honest, mainly because of the implicated cost.''In my opinion it's more important to monitor utilization in office buildings and watch specific bottlenecks, for example by using safety hosts. Of course, real-time occupancy data plays a crucial role as well as this provides direct alerts and detailed insights to management in areas that become too crowded.''We have to take into account that there's a very practical element to returning to the office. On the one hand, people will need to be taken by the hand with specific guidance, yet at the other hand, once can assume that people are smart enough to know what they can and cannot do. These two elements are delicately balanced. How much cost will you make to prepare the office for the return of employees? And how do you plan to support adoption of the new office reality by your employees? These are important questions that we will need to answer in the coming months.'
'I do hope that this will impact workplace strategies in the long-term. When building new offices, we will have to take situations like these into account, for example by working with modular furniture by applying occupancy tracking technologies. Now that working from home is becoming a more structural part of the workplace mix, there will likely be more discussion about what purpose the office building has. Perhaps office buildings will turn into meeting areas, focused on facilitating the social interaction people are missing. But for existing offices, we'll have to make do with what we have.'

'Generally speaking, I think current developments can have a positive impact on the utilization ratios of office buildings. Most office buildings already have some sort of workplace / flex ratio. As soon as we return to the office, I expect that we'll see lower utilization or more spread out across the building. It could be that the new standard ratios go down from for example 70% to 50%. But what is most important is that we take a practical step by step approach as the new reality develops. Various data sources play a role in providing me with the insights I need as a Facility Manager. At the same time, I think it's important to facilitate the employee to make the right decisions, for example by visualizing real-time utilization data on tv-screens throughout the building. My hope is that people realize that working from home is here to stay, and that we'll see a behavioral change in this area.'
'Smart Buildings and data are important for services in the building, especially in current times. Cleaning, security and catering are some concrete examples. Cleaning services can operate far more efficiently when they know how busy certain zones have been. Catering can avoid waste by taking the expected number of occupants into account.'
'As soon as we're used to the new standard, there will be renewed attention for the question how much office space we really need. We'll start looking at how we can utilize existing buildings and square meters more efficiently, or maybe even how we can decommission space. All while maintaining an optimal experience for employees.'
Data platforms and data sources alike are becoming more affordable as well as easier to use. These kinds of tools will soon become a standard element in the toolkit of every Real Estate and Facility Manager.'
What does the future of Smart Buildings and data look like, and what is its impact on Facility Management?
'Developments in Smart Buildings and data are going extremely fast. Data platforms and data sources alike are becoming more affordable as well as easier to use. These kinds of tools will soon become a standard element in the toolkit of every Real Estate and Facility Manager.'
'For users this entails an increasingly personalized experience. The employee of the future will come to the office because it offers additional services and allows the employee to perform tasks that can be done less effectively at home.'

'Technologies like AI and Machine Learning will play a large role in creating the ultimate individual experience for the user, as well as the building as a whole. These technologies will play an important role in creating the ideal building lay-out.'

'The most important task for Facility Management will not change. The key question we will continue to answer is how we can best facilitate users. In the jungle of Smart Buildings and data, our role is to keep an overview. The various sorts of data will be available on centralized platforms more and more. The Facility Manager will have to determine what data he or she needs to make the right decisions, and to create added value from the data for the organization as a whole. Facility Managers will be the gatekeepers between the needs of the business, and the technical possibilities with IT and building operations. And this last area is where a large role is at stake for Facility Management in the future. There will be more attention for data and Smart Building technology, which will lead to an even faster development of knowledge in this area. Consequently, the Facility Manager of the future will be better capable of understanding the true needs of the business and convey what added value these needs have for management and the organization as a whole.'
---
Find out more about our solutions and how to save money by increasing productivity and employee wellbeing.