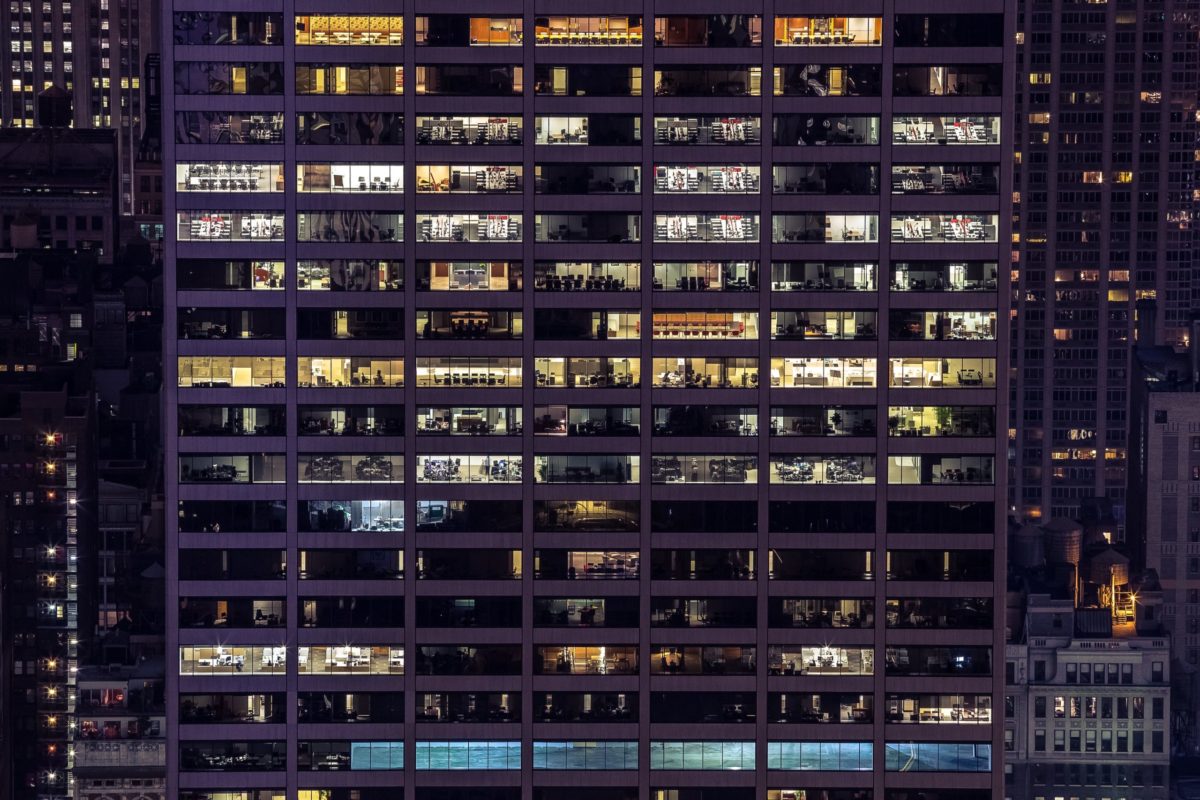 3 Ways IoT and Occupancy Optimization are leveraged by Corporate Real Estate Managers today
HubStar
, Posted February 6, 2019
There's no doubt you've heard the buzzword 'IoT' swirling around the boardroom and read its praises as 'the next big thing' online. The Internet of Things is the tech that is making our smart watches smart, propelling cars into the future, and maximizing our supply chains. Add occupancy optimization to it and you have a golden egg.
But when it comes to leveraging the Internet of Things in your own capacity, it can be tricky to imagine how this technology can be utilized to affect change in your buildings cost effectively. Here, we're revealing three ways corporate real estate managers are using occupancy analytics — a subset of IoT that tracks when and how people move throughout a building — to optimize their footprint, eliminate waste and reduce costs today.
1. Managing unused work spaces
You already have a hunch that a large portion of your work space is going unused. But, you'll probably be surprised to learn that a whopping 40-percent of available office space goes unused every day (CBRE Workplace Strategy Survey).
Now, space optimization systems powered by IoT technology are being leveraged to track where and when people are working – giving real estate managers direct insight into work patterns. By having a comprehensive overview of these patterns, real estate managers can make informed decisions on how to optimize work space for entire departments and even small teams.
2. Reducing energy waste
Research reveals that office buildings waste approximately 30% of their total energy costs on inefficient climate and lighting systems that are poorly adjusted to the actual usage and occupancy of the building. In corporate real estate, one of the biggest advantages of leveraging IoT is having the ability to not only track where people are now, but get insight on what areas are utilized most.
This IoT data provides tangible insight that can be leveraged to maximize energy efficiency across the portfolio reducing your carbon footprint, preserving energy resources, and cutting costs across the board.
3. Making every day maintenance more efficient
With a newfound understanding of how people move and interact with your building, real estate and facility managers can affect all sorts of optimization techniques. One of the most prominent we see today is leveraging IoT data to manage cleaning teams.
Many facility managers often deal with complaints about cleanliness and their cleaning teams not keeping up with the most high-traffic locations. But by utilizing the IoT data from an indoor positioning system, managers can now prioritize cleaning tasks based on how the space is actually being used. And with real-time and predictive insights, cleaning teams can be dispatched to new high-traffic locations on demand.
Occupancy optimization is going to drastically transform the corporate real estate market, making it easier for managers to identify patterns and implement changes that make sense for occupants and the bottom line.