Corporate Real Estate Management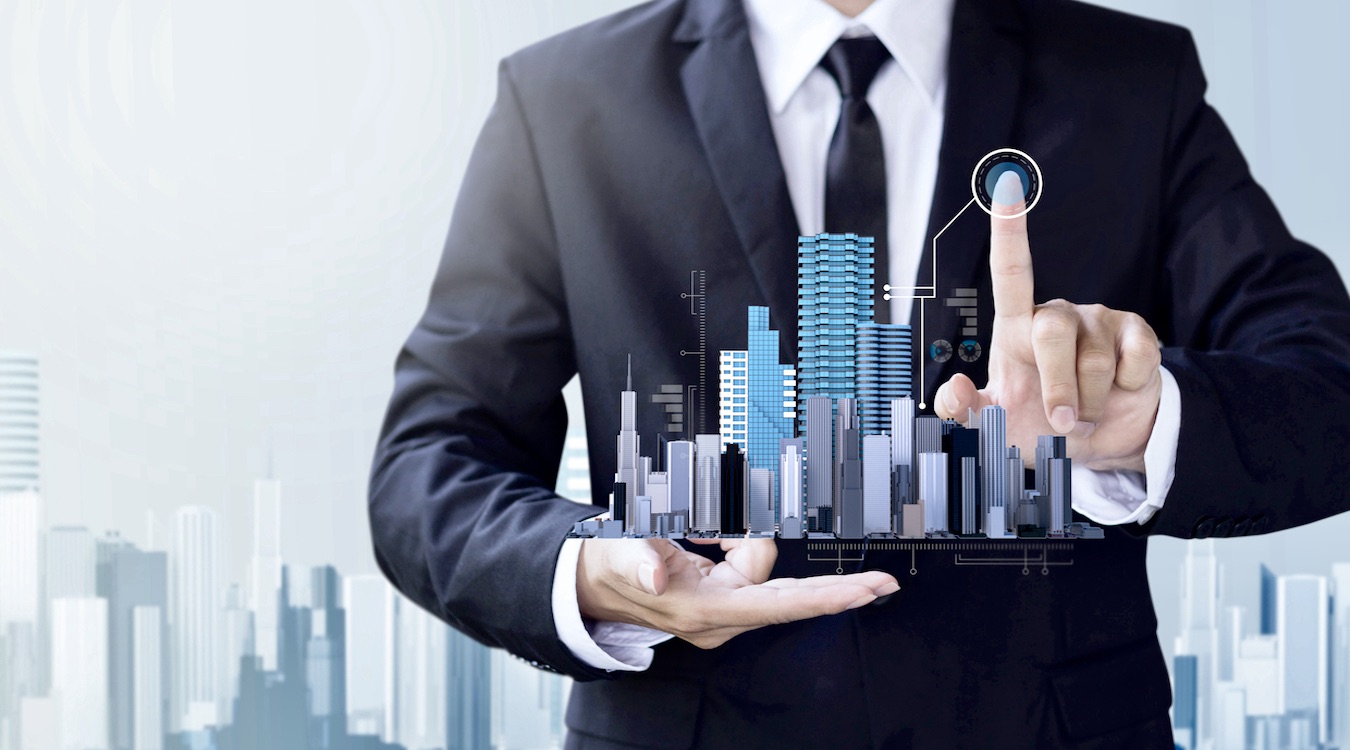 The role of the office is changing. That is a given. In the world of corporate real estate management this is especially true. Right now, it is critical for enterprises to take a holistic, global approach to corporate real estate to deliver optimal, adaptive workplaces for employees around the world.
Read on as we tackle the changes in the field touching on everything from hybrid working, the battle for leading talent, and the opportunity to rationalize real estate portfolios. We will be delving into the areas that will be impacting CRE leaders' agendas for years to come.
What does corporate owned mean in real estate?
Let's begin with a basic but important term in the industry, "corporate owned real estate."
Prasad & Company LLP, an accounting firm, explains the term this way: "Corporate-owned real estate refers to property owned by a business that may be a form of investment or operational need. It may involve a business having a main location of operation, retail locations, as well as manufacturing sites. In addition, corporate-owned real estate can involve designing, constructing, renovating, and managing a property for the sake of the business' future. As a business, owning real estate at an optimal location can also lead to an improved portfolio and a useful leveraging tool when it comes to either renting out or selling the location."
Global Themes: Post Pandemic
The COVID-19 pandemic has taught us that everything we once viewed as permanent in the corporate world is no more. The way people do business has quite literally been turned on its head. So what does this mean for the future? CBRE, a commercial real estate services and investment firm, recently put out a survey showing "5 global themes influencing the future of the office."
These themes shed a very useful insight on the direction that global corporate real estate is going. We are sharing their list below.
Hybrid work is a powerful force around the world, driven by multinational corporations.
Globally, the office remains an integral element of company culture.
Workplace transformation is expected to draw employees into the office.
Demand for office space—especially in quality buildings—remains strong.
Flexible space models see a spike in interest.
Hybrid Work: What you should know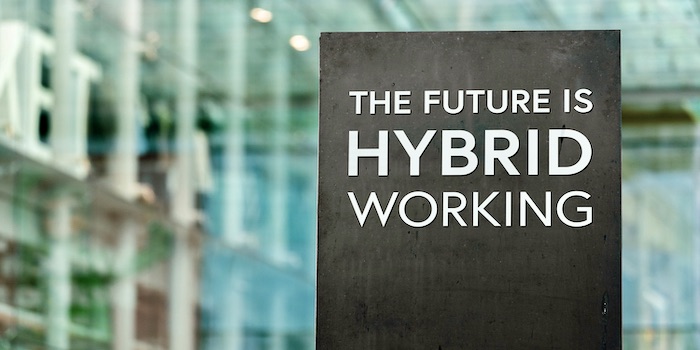 63% of high-growth companies have hybrid work models that's according to this Fortune article written by Sheryl Estrada.
This model of work has been described as the "best of both worlds." Hybrid allows employees to get the benefits of working from home including less commute, flexible schedules and more productivity as well as the benefits of office life including in person collaboration, social interaction, the use of equipment and space set up for specific tasks.
Now that it is apparent that hybrid work is here to stay, the question in corporate real estate management world becomes what does this mean.
A Forbes article written by Rodolfo Delgado makes this point, "With fewer people in the office, companies now may opt to recalibrate the amount of square footage they lease for their employees. As a consequence, the reduced demand for office space will reduce the building's market value, which is dependent on the leasing revenue. For landlords positioned in such situations, and with foreclosures on the horizon, repurposing the building for housing may be the best viable option."
A different Forbes article tackling, "What Commercial Real Estate Leaders Need To Know About The Hybrid Work Era" also takes a look at the same subject.
Kenny Kane writes in part, "If a company decides it needs more office space than estimated in return-to-office plans, it likely won't completely abandon the flexibility and smaller scale of hybrid office models altogether. Commercial real estate leaders should keep their eyes on a new iteration of coworking for companies looking to downsize: shared office spaces with partner companies. Think of it as a mall, but for business. A central location for similar services has benefits for all stakeholders: shared expenses and more efficient communication between tenants, convenience for customers and full occupancy for real estate investors."
Employee Experience: Retaining Top Talent
Delving a little deeper into the idea of changing work structures is the concept of employee experience.
BisNow, a B2B platform serving the commercial real estate industry, has a great piece on the subject. The article written by Elizabeth Reyn, reads in part, "Despite the ongoing pandemic, the commercial real estate industry is on an upward trajectory. There are approximately 3.5 million CRE employees nationally, a 2.9% increase over last year. As the industry continues to ramp up, now is the time for CRE employers to assess their processes for hiring and retaining employees so they can recruit the best talent and stay ahead of the competition."
That article goes on to share these four tidbits of wisdom…
Technology Is Your Friend
Develop A Mission That People Can Connect With
Broaden Your Boxes
Consider The Benefits Your Employees Need To Succeed
Rationalizing Your Portfolio
Siegal and Gale, a global branding company, recently published an article offering up advice on rationalizing your portfolio in 2021.
That article written by James Withey, reads in part, "One of the drivers of Brand Architecture work is portfolio rationalization, which is frequently a product of an economic recession. But rationalization doesn't have to be reductive in terms of customer experience."
That article goes on to share the following 5 tips:
Streamline for efficiency
Simplify the complex
Experience your experience
Amplify what's powerful
Future-ready your architecture
Future Planning: CRE Leaders
CBRE and CoreNet Global put together a study of management practices to assess how CRE leaders are thinking about the future.
The information that was garnered from that study is critical for real estate professional corporations.
Here are three major takeaways that were discovered from that study that we have taken from that CBRE and CoreNet Global study.
Health, safety, and environment now shares top billing with cost savings as leading priorities informing the CRE mission.
Pre-COVID-19, CRE leaders most commonly reported enabling the core business (68%) and delivering quality service on time and budget (62%) as core to their mission.
In the COVID-19-era, the top two missions of CRE leaders are ensuring the health and safety of employees in the work environment (71%) and identifying/driving cost savings (71%).
HubStar, is a space utilization software that helps to optimize and creative adaptive workplaces. Our technology works to enable data-driven real estate decisions providing you with proactive insights that can save you money on unnecessary leases and improve employee experiences.