COVID Lessons Learned for Corporate Real Estate in order to Thrive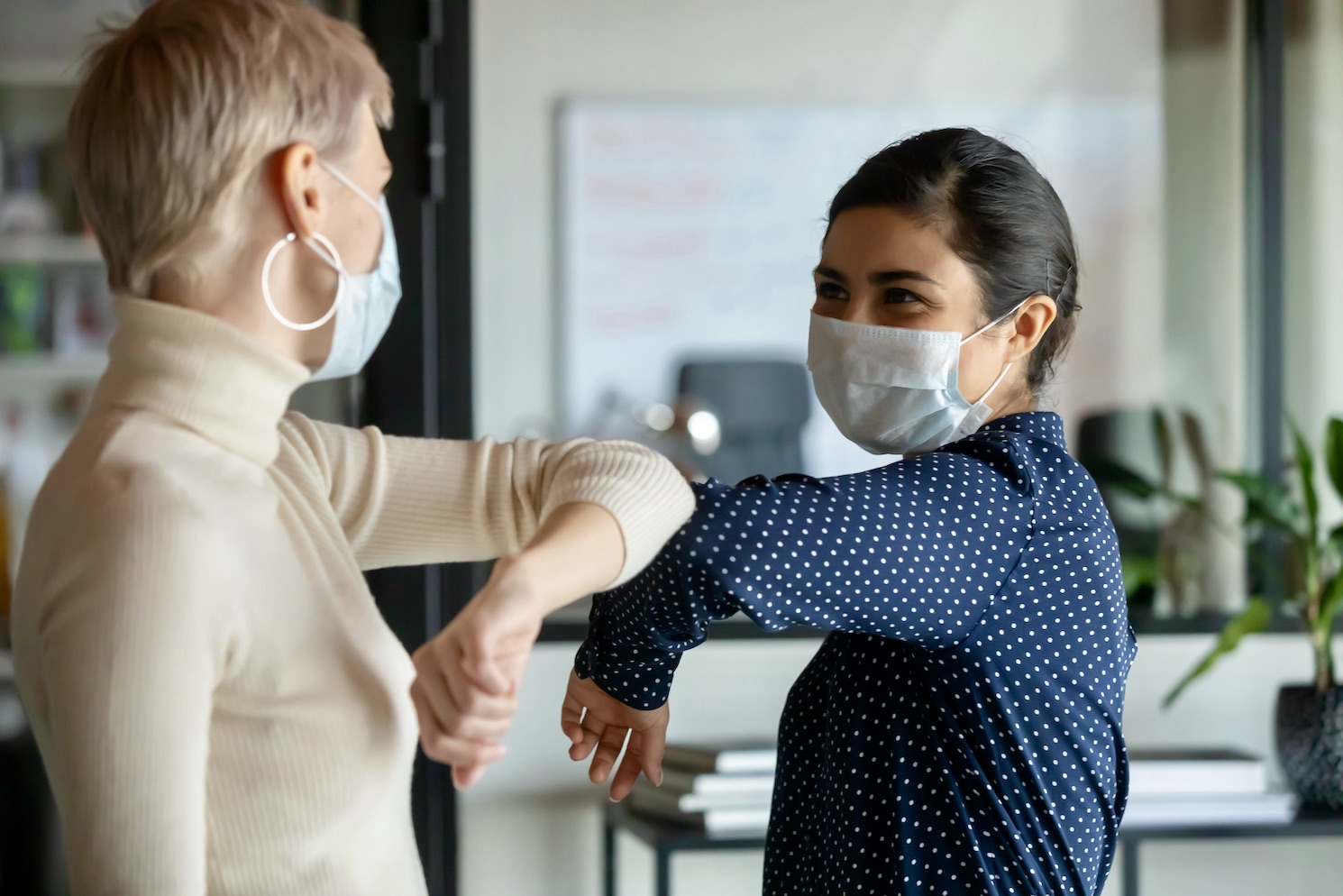 Over the past two year, it has become abundantly clear that COVID-19 dramatically changed the manner in which much of the work force operates across the globe. From abrupt transitions in modality that have since been adopted as permanent fixtures to a newfound focus on workplace health and safety to adjustments in office space layout that account for the shift away from full-time in person work, whether directly or indirectly, all industries have experienced a seismic shift. With that said, and as a result of shifting workplace schedules that now favor hybrid or entirely remote in many industries, one specific area that is experiencing widespread changes is corporate real estate management. What is less clear right now is what these changes mean for the future.
Read on as we delve deeper into the lessons that we have learned since the onset of the pandemic 2020, and the implications that viruses will have on business moving forward.
Corporate Real Estate Insight
As we look at the changes in the corporate real estate world, one very useful place to start is with a study completed by CBRE and CoreNet Global, summed up in an post by Karen Ellzey and Mary O'Connor, CBRE Executive Managing Director, Client Transformation and Analytics and Senior Vice President, respectively. Both CBRE and CoreNet Global have looked at management practices and how CRE leaders are thinking about the future.
Ellzey and O'Connor included a key portion of what their study concluded that we think is worth highlighting as well: "Pre-COVID-19, CRE leaders most commonly reported enabling the core business (68%) and delivering quality service on time and budget (62%) as core to their mission. In the COVID-19-era, the top two missions of CRE leaders are ensuring the health and safety of employees in the work environment (71%) and identifying/driving cost savings (71%)."
Winston Nesfield and Yeow Chee Keong, Strategy Consulting Leader, South East Asia Consulting and Real Estate and Hospitality Leader, respectively at the global professional services network PwC, provide another helpful perspective in a post about "navigating the imbalance in corporate real estate,." which offers key highlights from a larger piece.
Among PwC's conclusions is one about a massive shift in supply and demand. In regards to demand, PwC concludes, "reduced workplace density driven by social distancing requirements and proliferation of virtual work. Total employment across the services industry expected to drop by 24% over the next 3 months." When it comes to supply, according to PwC, "increased stock of corporate real estate outside the Central Business District." And "constant supply within the Central Business District."
Moving Forward
In the Beyond COVID-19 Report we just referenced, PwC shares 3 steps to "manage through the imbalance," and we are providing that advice below:
Shift in demand will force pivoting back to value proposition
Immediate action due to lag effect & lead-time to implement
Facilities Management (FM) need to satisfy short-term requirements and build future foundations
BNP Paribas, an international banking group, has written extensively about the impact of COVID-19 on the real estate market. With that in mind, BNP Paribas has put together a list of lessons learned that offer important context to help guide any decisions you may be considering about the future of corporate real estate. We are sharing three lessons for you below:
Tenant companies and investors are taking a hit, but fundamentals remain strong
Remote working: a health necessity rather than a new standard
The future is hybrid and fluid spaces
Changes Ahead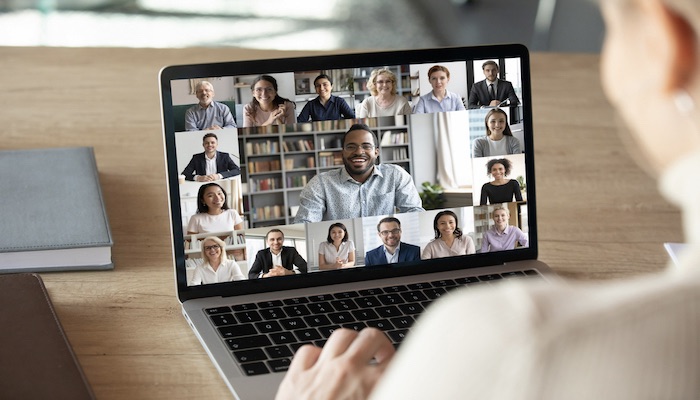 McKinsey & Company, a management consulting firm, published a piece about "Four steps to reimagine work and workplaces," written by Brodie Boland, associate partner in McKinsey's Washington, DC office, Aaron De Smet, senior partner in the Houston office, Rob Palter, a senior partner in the Toronto office and Aditya Sanghvi, senior partner in the New York office. We are sharing the following steps with you below:
Reconstruct how work is done
Decide 'people to work' or 'work to people'
Redesign the workplace to support organizational priorities
Resize the footprint creatively
Another resource we found helpful regarding ways to succeed in corporate real estate management comes from the professional services network, Deloitte.
The company produced a substantive study in January 2021 that included more than 100 CEOS." The survey found that CEOs expect 1/3 of their employees to continue working from home in January of 2022 and anticipate needing 26% less office space in 2022, compared to 2019 levels."
In terms of strategy, Darin Buelow and Abby Levine, Global Location Strategy Leader and Principal, Real Estate Transformation, respectively at Deloitte, offer insight into portfolio optimization and workforce strategy., both of which we are sharing below.
In regards to portfolio optimization, they write the following:
Benchmark facility performance and costs against the market trends and industry leading practices
Identify and prioritize cost-saving opportunities and drive facility efficiencies
Rightsize the portfolio to meet the needs of a redesigned workforce and workplace strategy
In reference to workforce and workplace strategies, they shares the following two thoughts:
Understand current ways of working, and project future ways of working to help determine how, where, and by whom work is best performed
Collaborate with HR to understand talent initiatives that will affect workplace utilization, location, and space requirements
Flexibility is Key
The immediate shift to remote work that occurred at the outset of the pandemic in March 2020 eventually made clear to both employees and employers that workers became accustomed to flexibility and wanted to maintain a sense of flexibility on a permanent basis. As a result, many companies have since shifted to a hybrid work structure moving forward, where employees divide their time between the office and home.
In regards to "How Will Covid-19 Affect Corporate Real Estate," The International Workplace Group (IWG)writes that "flexspace is a key part of the recovery."
A post from IWG reads in part, "…Another study of the impact of the pandemic on real estate by Savills Research shows that, despite unprecedented financial pressures across the commercial real estate landscape, "62% of flexible office providers are optimistic about the prospects for the sector over the next 12 months"."
IWG continues on to say, "The pandemic massively accelerated a trend that was already emerging," according to a white paper published by IWG. Over the past 10 years, it says, "Improvements in technology, changes in the world of work and cultural and societal movements have led to far more flexible patterns of working." For landlords and property owners who want to stay ahead of the curve, understanding these evolving needs – and the solutions available to businesses – will be crucial."
HubStar, is a space utilization software that helps to optimize and creative adaptive workplaces. Our technology works to enable data-driven real estate decisions providing you with proactive insights that can save you money on unnecessary leases and improve employee experiences.