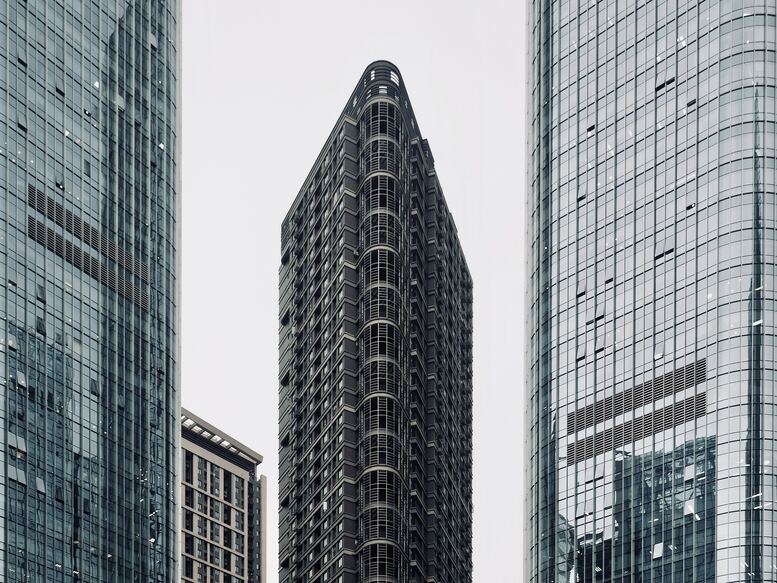 Increasing business agility – How Corporate Real Estate can become a better business partner for senior leadership
HubStar
, Posted July 16, 2019
In order to better support company strategy, Corporate Real Estate leaders are looking for ways to be able to rapidly adapt, scale, and reposition the organizations real estate portfolio. One way is to increase business agility. This is an interesting endeavor because the nature of corporate real estate – long term planning – is in sharp contrast with continuous changes in market and economic conditions. And with headcount going up and down continuously as well, there are many variables to take into account when Corporate Real Estate Managers are looking to become better business partners for their c-suite.
Why is agility relevant?
The rise of data-driven strategies has opened up an opportunity for Corporate Real Estate leaders to bring a great amount of value to C-levels. Making informed decisions possible, optimizing your portfolio is a lot easier supported by data. And it gets even better.
With data in hand, you're now better equipped to support your company's growth strategy. It's crucial to realize that even while annual plans and reports might suggest otherwise, the day to day practice of growth is quite different from the textbooks. Growth is never linear. A senior real estate analytics executive showed the graph above at an XChange Workplace Strategy meeting in Charlotte, which illustrates the true path of growth very clearly.

Some examples of conditions that can change your companies' growth path:
Changing market conditions
Mergers & acquisitions
Launch of new products
Groups of contractors working on projects
And this is just the tip of the iceberg, which makes headcount very hard to predict. Proactively knowing how and where to accommodate these types of major changes is the holy grail of Corporate Real Estate management. This is exactly why increasing Real Estate agility is so vital to C-levels and senior leadership, and therefore why Corporate Real Estate leadership should care.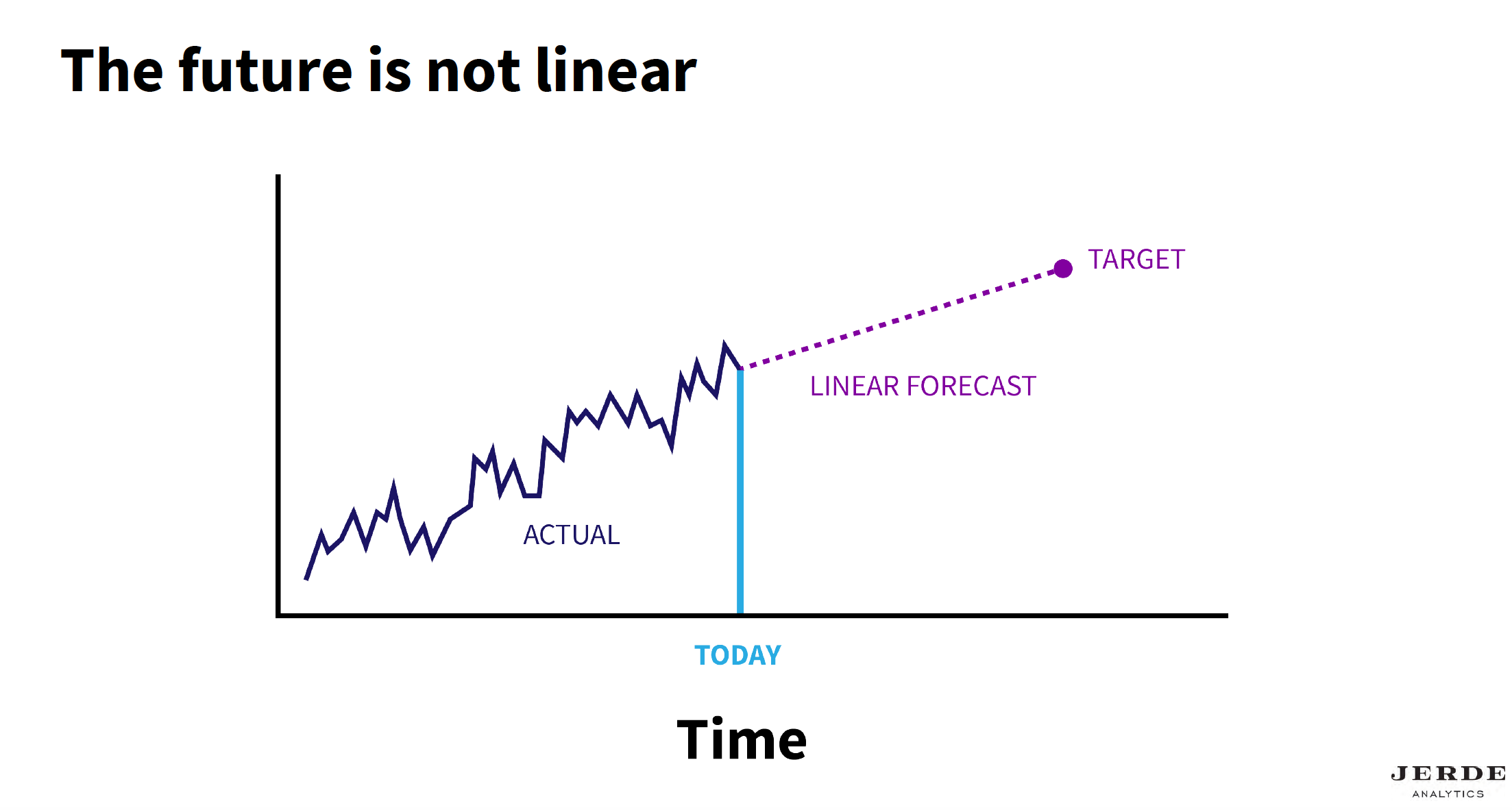 Source: Chris Jerde, Jerde Analytics (@cjerde on twitter, Chris Jerde on Linkedin).
How agile is the Corporate Real Estate now?
Adding bottom-line value through quick responsiveness to changing business and economic conditions is a top priority for Corporate Real Estate executives, says a 2018 CBRE study. However, the study also revealed that there is a need for Corporate Real Estate teams to become more effective partners in the agile transformation of their broader organizations.
Corporate Real Estate leaders that truly want to become proactive instead of reactive, know that they need to incorporate agility into their operations in order to become a better business partner for their c-suite. Leases are becoming more flexible and shorter, and this signals that agility truly is a priority. But there are more ways to put agility in practice.
Source: Chris Jerde, Jerde Analytics (@cjerde on twitter, Chris Jerde on Linkedin).
How can Corporate Real Estate teams increase business agility?
There are several levels where agility can be improved. The main use case to increase business agility lies at the portfolio level. A big difference can be made when Corporate Real Estate teams are able to give a comprehensive answer to two key questions.
How and where can we accommodate growth?
How and where can we divest space?
Both questions serve different scenarios, but they have something important in common: it's impossible to answer them without having insight in how your buildings are being used.
When this insight exists, Corporate Real Estate can proactively advise the organization how it can support the company's growth in one region, while scaling down in another.
When it comes to putting agility into practice, it's interesting to see that co-working concepts are growing at an extreme pace. This means it can be rewarding to select a strategy that aims at space utilization rates at 90-95%, as long as this strategy is managed carefully. In case of extreme growth you can overflow in a WeWork or any other type of flexible co-working environment. There you have it: agility!
Workplace experience
Increased agility can bring additional value for Corporate Real Estate in other areas than brick and mortar too. It is a fundamental weapon in the war for talent. With generation Z now entering the workforce, and millennials already making up the majority of it, the nature of work is changing to better fit their needs. And the workplace needs to adapt. Being able to test and validate the newest workplace strategies and rolling out the right amount and right type of spaces, is a must in order to stand a chance of finding and retaining top talent.
How to increase business agility in Corporate Real estate operations?
Looking at the practical part of agility, adding third-party agile space into the overall real estate strategy and testing it on groups of employees is a great option for Corporate Real Estate Managers.
But simply adding flexible space doesn't make the cut. Becoming agile means continuously, proactively, adapting to changing business needs. Therefore, corporate real estate management itself needs to become agile. Coupling traditional real estate models with emerging real estate approaches is essential to achieve business objectives and the bottom line. Adding this flexibility is essential to be able to meet future needs. One thing is certain, the demands on real estate are evolving rapidly. And as the nature of work is shifting to agility, so will workplace and portfolio strategies need to.
Interested to learn how you can leverage data-driven insights to optimise your portfolio? Talk with an expert!