Occupancy Sensors: What you need to know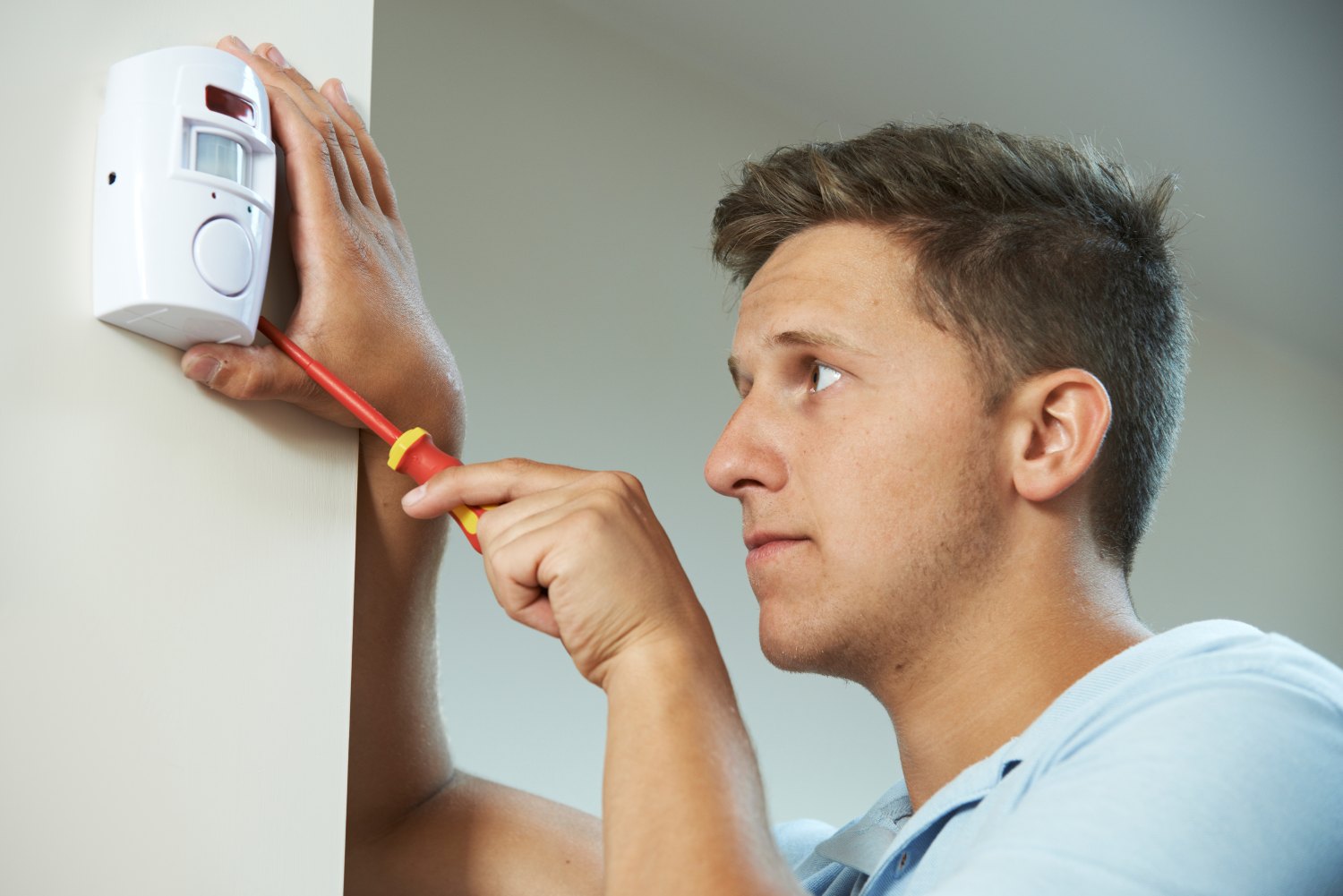 Smart technologies are transforming the business world from every angle, both internally and externally, by providing data instantaneously. One integral and important segment of growth in the smart technology sector for businesses is occupancy sensors. These sensors can help to monitor when and how a space is being used at any given moment.  Information specific to how space is being used can help companies ensure they are maximizing their space, which has become increasingly important at a time when many companies have adopted hybrid schedules so employee time in the office is staggered. Additionally, seat occupancy sensors are now commonly used to enable utilities, such as lights or HVAC, so they are only activated when people need them rather than paying for electricity when it is not necessary. The technology behind seat occupancy sensors and the corresponding data can save money and help the environment.
Basics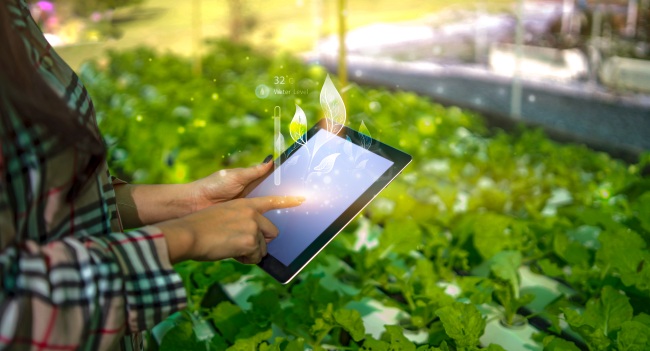 Building's IOT, a building analytic software company, has written extensively on the subject. In an article by Natalie Patton, Director of Customer Success, entitled, "What are occupancy sensors and how can they help building re-entry?," she explains occupancy sensors in the following way: "Occupancy sensors detect motion in an effort to indicate the presence of a person and are often used to do things like automatically turn on lights when you walk into a room or adjust temperature or ventilation settings in the HVAC system."
Furthermore, Patton writes in part, "Occupancy sensors trigger automatic responses in a building system by utilizing different technologies like infrared, ultrasonic, microwave, radar or micro-vibration patterns as stand-ins for the visual representation of a body."
Equally as important, and to reiterate a point we raised at the outset, seat occupancy sensors can also be used to determine how space is used and if you are utilizing your office to its fullest potential.
Different types of occupancy sensors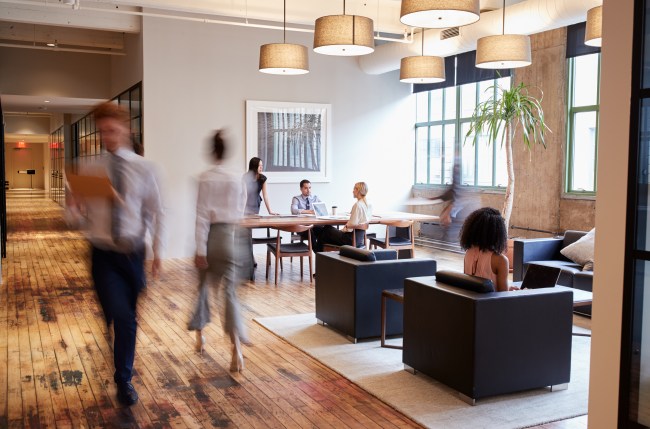 Leviton, an electrical wiring equipment company, provides the following list of different types of occupancy sensors:
Wall Switch
Ceiling Mount
Fixture Mount
Wall Mount
Delving Deeper: How occupancy sensors work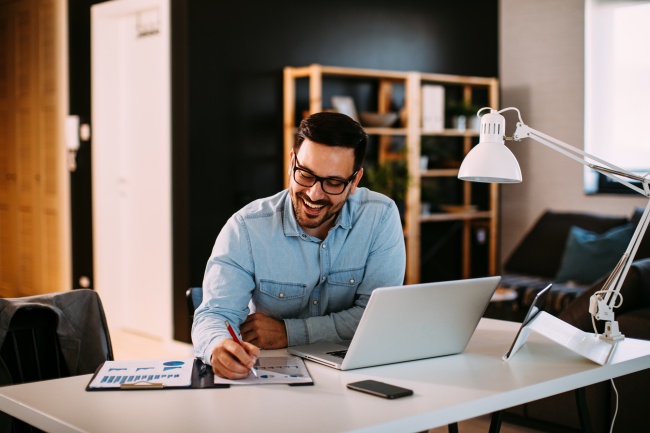 Understanding how occupancy sensors work is a bit complicated as there are different types of sensors out there.
Each individual sensor works differently, but Friendly Power, a solutions-based research, consulting, and data science firm, does a helpful job of explaining how occupancy sensors work that control light systems.
An article posted on their website reads in part, "Occupancy sensors detect whether people are present and turn lights on and off accordingly. Used properly, they can be a cost-effective tool for decreasing the operating time and lumen output, cutting energy consumption up to 50%, and reducing peak demand. However, there are a few issues you should carefully consider before installing an occupancy sensor." 
Friendly Power's article continues on to say, "Occupancy sensors are most effective in spaces that are often unoccupied, such as warehouses, corridors, and conference rooms. Open-plan office spaces where one or more people may be moving around throughout the workday aren't good candidates for this technology. You can also use occupancy sensors to meet codes and standards—including ASHRAE Standard 90.1—that require some form of automatic lighting control for new construction and renovations."
Seat occupancy sensors as they are often referred to work differently. They use technology to detect when an employee is logging into certain software at their desk.
In terms of computer vision based occupancy sensors, in the article we referenced above by Luke Murray from XY Sense, he explains their product in the following way: "It requires low powered sensor units, the size of a smoke detector, to be installed in the ceiling of your office. These sensors then use computer vision to process scene information about people movement in real-time (processes sightings every 2 seconds) and with positional accuracy down to 30cm / 1ft. Designed from the ground-up to be anonymous and secure, the sensor doesn't record, save or send image files at any time, not even during sensor setup and configuration. AI running at the edge (on the sensor itself) simultaneously processes scene data into anonymous XY coordinates in real time. Encrypted, Oanonymous sensor data is then pushed to a real-time API feed and XY customer analytics platform to update dashboards and customised reports."
Occupancy Sensor Requirements
In regards to lighting, there are some corporate occupancy sensor requirements that you should be mindful of, in case you are considering installing the sensors at your office.
In the next section below, we are providing you a breakdown from the Lighting Controls Association on various aspects specific to warehouse and open offices.
OCCUPANCY SENSORS IN WAREHOUSES (IECC)
Sections 9.4.1.1 (90.1-2016) and C405.2.1.2 (IECC 2018)
ASHRAE/IES 90.1-2016 requires that warehouse storage lighting be automatically reduced when it is not in use. Specifically, lighting power must be reduced by at least 50% within 20 minutes of vacancy.
IECC 2018 requires that occupancy sensors be used in warehouses in open areas and aisles. These sensors must automatically reduce lighting power by at least 50% when areas are unoccupied. Each aisle must be separately controlled. Sensors controlling aisle lighting must not control lighting outside the aisle.
OCCUPANCY SENSORS IN OPEN OFFICES (IECC)

Section C405.2.1.3 (IECC 2018)
IECC 2018 requires that lighting in open office spaces >300 sq.ft. must be divided into 600-sq.ft. control zones. When occupants in a zone vacate, the lighting power must be reduced by at least 80%. When all occupants leave the space, all control zones must turn OFF lighting within 20 minutes.
Occupancy sensor vs Vacancy sensor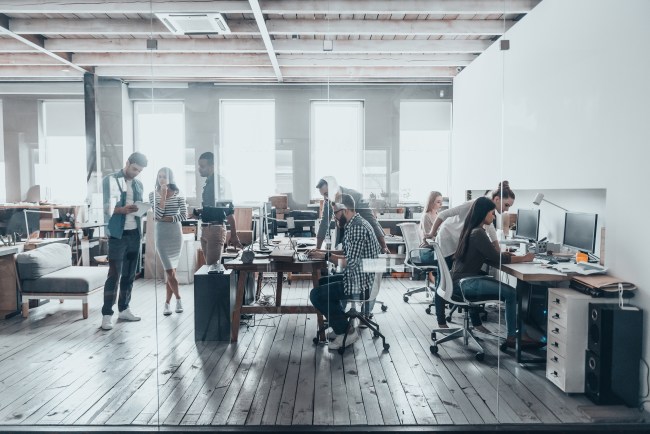 You may have also heard the term vacancy sensor and be wondering if a vacancy sensor is the same thing as an occupancy sensor. While the terms are similar, there are some key differences you should remember.
Haritha, a content writer at PartsXP, an electrical parts and supply company, explains the differences between an occupancy sensor and a vacancy sensor in the following way:. 
"An occupancy sensor turns the lights ON automatically when it detects motion within the viewing range. Also, turns the lights or motors OFF after a certain period when the room is empty and motion is no longer detected.  Vacancy Sensors will automatically turn OFF the light after a set period when motion is no longer detected and the space is vacant. If you add a layer of user control to vacancy sensors, it can provide additional efficiency. Are you thinking about this like how is it possible? Yes, it is possible by simply allowing the people to turn on lights when they need it. Usually, in the day time with sunlight, you don't need lights in the room. So, there is no necessity of lights ON whenever someone enters a room. So, better to use this choice and save energy costs."
According to the PartsXP article,, "The major difference in the placement of sensors: The occupancy sensor can be placed by the doorway, which means that placed next to the glass partitions or sidelights which have a clear view of a corridor. The vacancy sensor better to be placed at the corner. Occupancy devices are mainly reserved for use in storage areas and washrooms to turn lights ON when someone goes. Moreover, these are the same sensor units in a different setting."
Pros and Cons of Occupancy Sensor Controlled Lights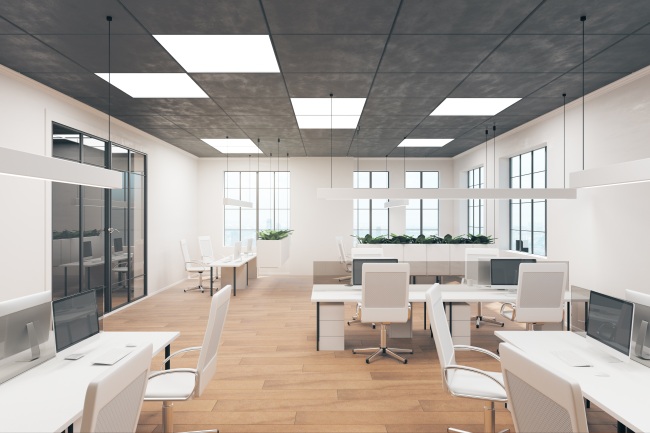 When speaking specifically about occupancy sensors controlling lights, which is one of the most commonly used occupancy sensors in the market, there are some pros and cons to be mindful of before installing in your own office. 
Below is a list from GotAbout, a participant in the Amazon Services LLC Associates Program, which includes a blog that claims to help you "buy the best."
Pros:
Energy saver
User convenient
Built-in safe environment 
The active impediment for unusual activity: 
Cons:
Costly installation
Intrigue indignation
Lifespan uncertainty
HubStar, is a space utilization software that helps to optimize and creative adaptive workplaces. Our technology works to enable data-driven real estate decisions providing you with proactive insights that can save you money on unnecessary leases and improve employee experiences.