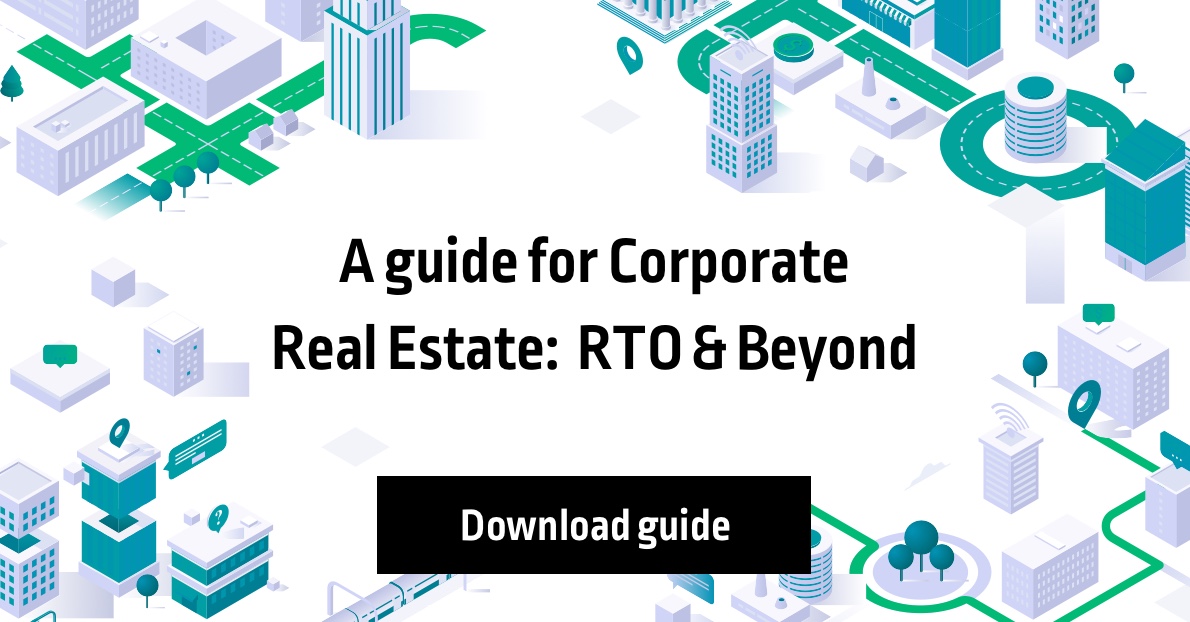 Planning for the new norm – A guide to RTO and Beyond
HubStar
, Posted March 25, 2021
The pandemic has had a significant impact on how we work today. Most people have been working from home for close to a year now, leaving our offices mostly empty. For Corporate Real Estate teams, the pandemic has put an even bigger spotlight on massive space underutilization, which was already the case before COVID-19. As the world of work is going through a phase of unparalleled change, CRE teams need to be nimble and adaptive in order to optimize portfolios for RTO and beyond.
Tomorrow: Return to Office (RTO) & Planning for the "new norm"
Corporate Real Estate professionals are challenged with a lack of actionable insights to properly manage RTO today and the perceived new norm of tomorrow. Uncertainty around when COVID will end and what this new norm will look like is making accurate utilization data more important than ever. Frontrunning CRE teams need to ensure they have the proper technology in place to analyze how employees consume space when they return to office.
CRE objectives to optimize for RTO for 2021 include:
● Identifying opportunities for overall portfolio reduction

● Defining the "hybrid" workplace of the future

● Leveraging real time utilization data and space analytics to inform future space design and repurpose underutilized space

● Driving an enhanced employee experience and improved productivity

Real time utilization data and infrastructure is paramount to be prepared for the return to office and beyond. The window for preparation has already started, and the time to make sure you're ready is now.

Read the full article Planning for the new norm – A guide to RTO & Beyond and find out how you can ensure RTO will be a success.