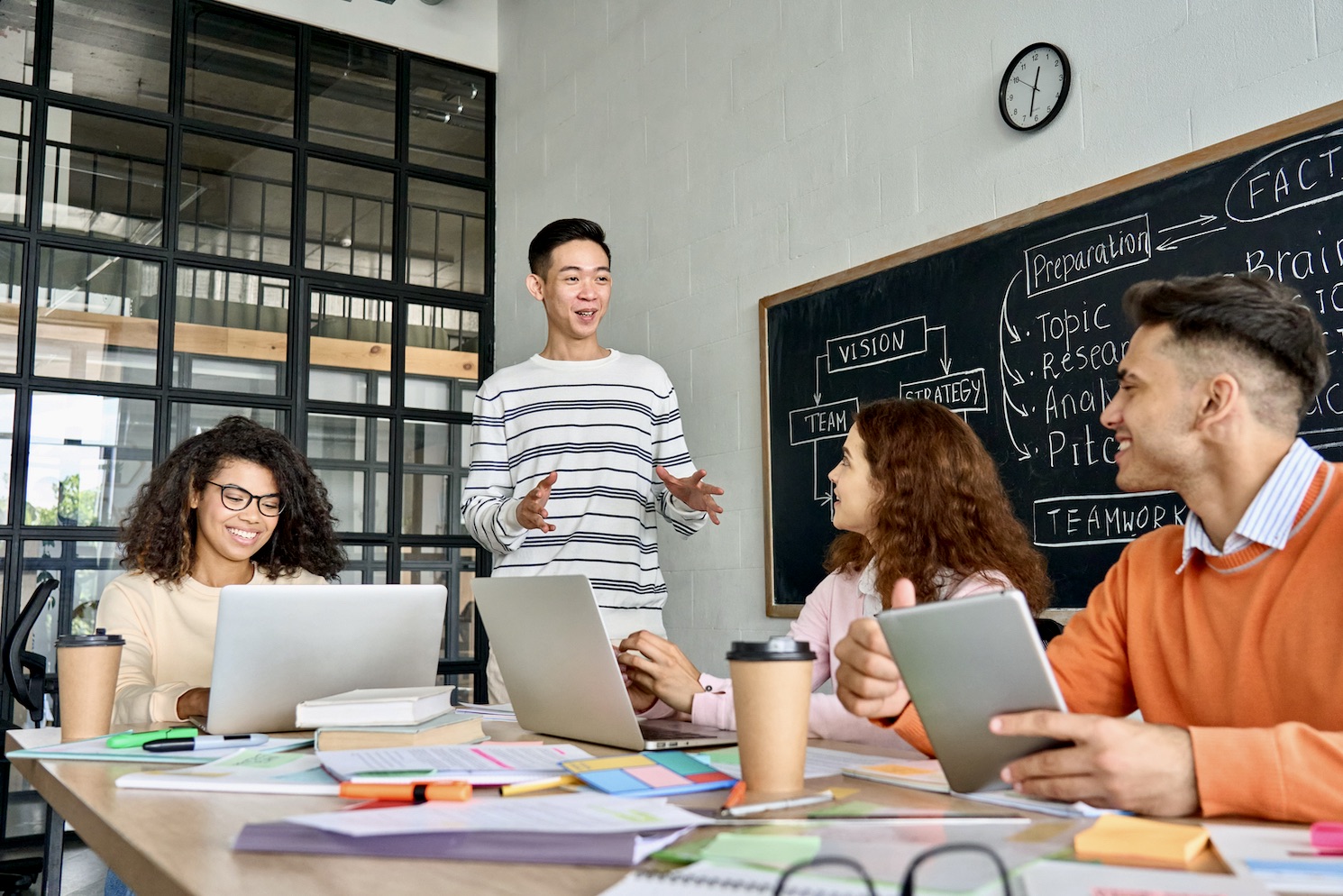 How to create an ideal university campus planning?
Daan Wonnink
, Posted March 9, 2022
The right campus plan for your college or university is an important component to ensuring future success, especially in light of all the changes the higher education market has undergone over the course of the pandemic. As you start to think about creating a university campus planning that meets your individual needs, there are quite a few factors to consider. Of all the elements to take into account, one of the top priorities should be improved space utilization.
Making the best use of the space you have – and understanding how the pandemic has altered campus space utilization –  can make a tremendous difference when it comes to efficiency, effectiveness and of course the bottom line, because the way campuses operated before COVID-19 is no longer the case today.
University Campus Planning: The Basics
In its most easily understandable form, campus planning is exactly what it sounds like – the establishment of a long-term plan  for a college or university that charts a course for how the campus will operate for years to come. As you may know from firsthand experience, or can imagine from thinking through what campus planning would look like at your college or university, there are multiple factors that go into a comprehensive planning process.
For example, a campus plan can include the following: an overarching vision for the campus direction, reviewing academic affairs and curriculum, assessing use of space, determining physical plant needs of buildings and ground and a fundraising campaign.
The International Journal of Engineering Research and Technology published an informative paper on campus planning. The piece is written by Snehal Damugade, an Assistant Professor Department of Architecture at D.Y. Patil College engineering and Technology, Kolhapur, Yuvraj Damugade the Executive Director EQUINOX Environment India Pvt. and Tejas Pingale an Assistant Professor Department of Architecture , D.Y. Patil College engineering and Technology, Kolhapur.
In their paper, the authors conclude, "While planning campus we should follow urban planning principles like as vista, sky line, view points, path, edges, and landmarks. Etc. So, with the help of these principles we can create aesthetically good looking, functional, economical and pleasant campus. Celebrate the distinctive elements of the campus environment with imaginative ideas, technologies, and processes.
It also Assure the development of a comprehensive program and the integration of design aesthetics, functionality and flexibility, capital and life-cycle costs, and sustainability.
Plan for growth and unpredictable change
On the other hand, their interest in designing for flexibility and growth, communication networks
Integrate present and future needs and build into the existing fabric sensitively
Promote a pedestrian friendly campus
Maintain the green character of the campus
Maintain identify of campus neighborhoods and promote sense of community
Build in an environmentally responsible manner
Who's Responsible?
If you've decided a campus planning process is in your future, or are considering one, the next question you should be asking is who is involved in this process? The answer: a wide-ranging group of people from across the campus community, including students, faculty and staff. It is important to keep in mind that because of the large number of people involved in drafting a campus plan, there will be multiple internal policies, procedures and approvals that need to be met, depending on your campus protocols.
According to Stephen Troost, Campus Planner at Michigan State University, writing for The Society for College and University Planning, "Depending on the institution, campus planning will be led by external consultants or internal staff from the campus planning (or similar) department. Institutional employees are often organized into a steering committee and work groups that develop specific system recommendations (utilities, transportation, etc.).
The steering committee provides final guidance before recommendations are taken to institutional leadership for review and approval. Approval usually comes from the president or chancellor and governing board."
In his explanation, Troost continues on to say, "Campus planning requires multidisciplinary input from a broad spectrum of stakeholders, both internal (students, faculty, staff, etc.) and external (municipalities, neighbors, etc.). Who to involve will depend on institutional needs and project specifics. One key stakeholder is the host community, since campus systems extend beyond the campus boundary, integrating with neighboring communities (e.g., open space, roads, sidewalks, bicycle paths, utilities, and architectural patterns)."
Crucial Elements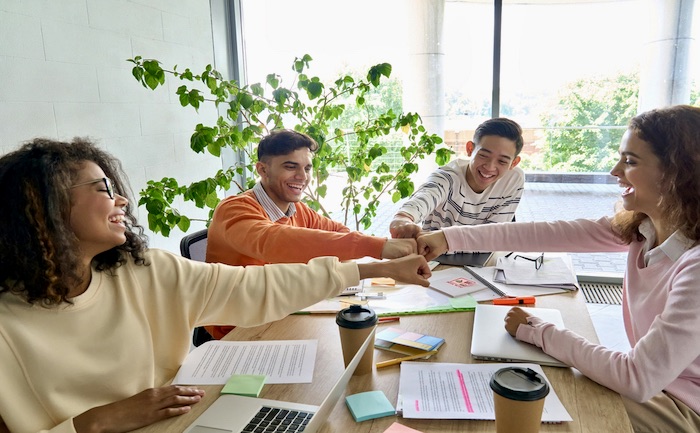 806 Technologies, a school district and campus compliance software company, published an incredibly creative article equating campus planning to putting together a recipe, entitled "The Best Campus Improvement Plans Follow A Simple Recipe."
The post reads in part, "While no one recipe works for all schools (if only improving schools was that easy!), there are four common components found in successful CIPs."
The article goes on to list the following crucial components of your campus planning recipe:
The Vision and Mission
The Comprehensive Needs Assessment
The Goals, Performance Objectives, and Strategies
The Evaluation
Campus Management
Another important element in the planning process is campus management.
Planon, a real estate and facility management software company, provides a helpful explanation of the importance campus management has in the overall strategy of a college or university.
According to a piece Planon posted on its site, which reads in part, "Real estate and facilities management professionals within higher education institutions must juggle the needs of many different types of stakeholders, including students, staff, faculty, visitors, and the surrounding environment. And while many elements of the physical campus, like classrooms, lecture halls, laboratories, dormitories, student centers, and recreational facilities remain relevant and important today, there are many new campus technologies to be managed, such as campus-wide, high speed Wi-Fi, classrooms equipped with technologies to allow for remote students to follow along online, new access and security technologies. and the 5G network in the future."
The Planon post continues by saying, "It has become increasingly important for real estate, IT, and facilities management professionals to recognize the growing need for a comprehensive campus management toolset and strategy that allows them to incorporate these campus technologies into their digital campus infrastructure as well."
Improve Space Utilization
We will end this post discussing an important component of campus planning that we referenced at the beginning of this post: proper use of space utilization can make a tremendous difference in how your college and university operates.
Did you know that before the COVID-19 pandemic university space was drastically under utilized? In fact, in 2019, the yearly average for utilization levels in higher ed was a little more than 18%. To put that number into perspective that means that less than one fifth of university spaces were being used at any one time.
This is where space utilization software can help you make the most effective use of your space in the following 4 ways:
Smart Scheduling
Optimize occupancy
Optimize under- and overutilized classes
Detect no-shows
HubStar, is a space utilization software that helps to optimize and creative adaptive workplaces. Our technology works to enable data-driven real estate decisions providing you with proactive insights that can save you money on unnecessary leases and improve employee experiences.