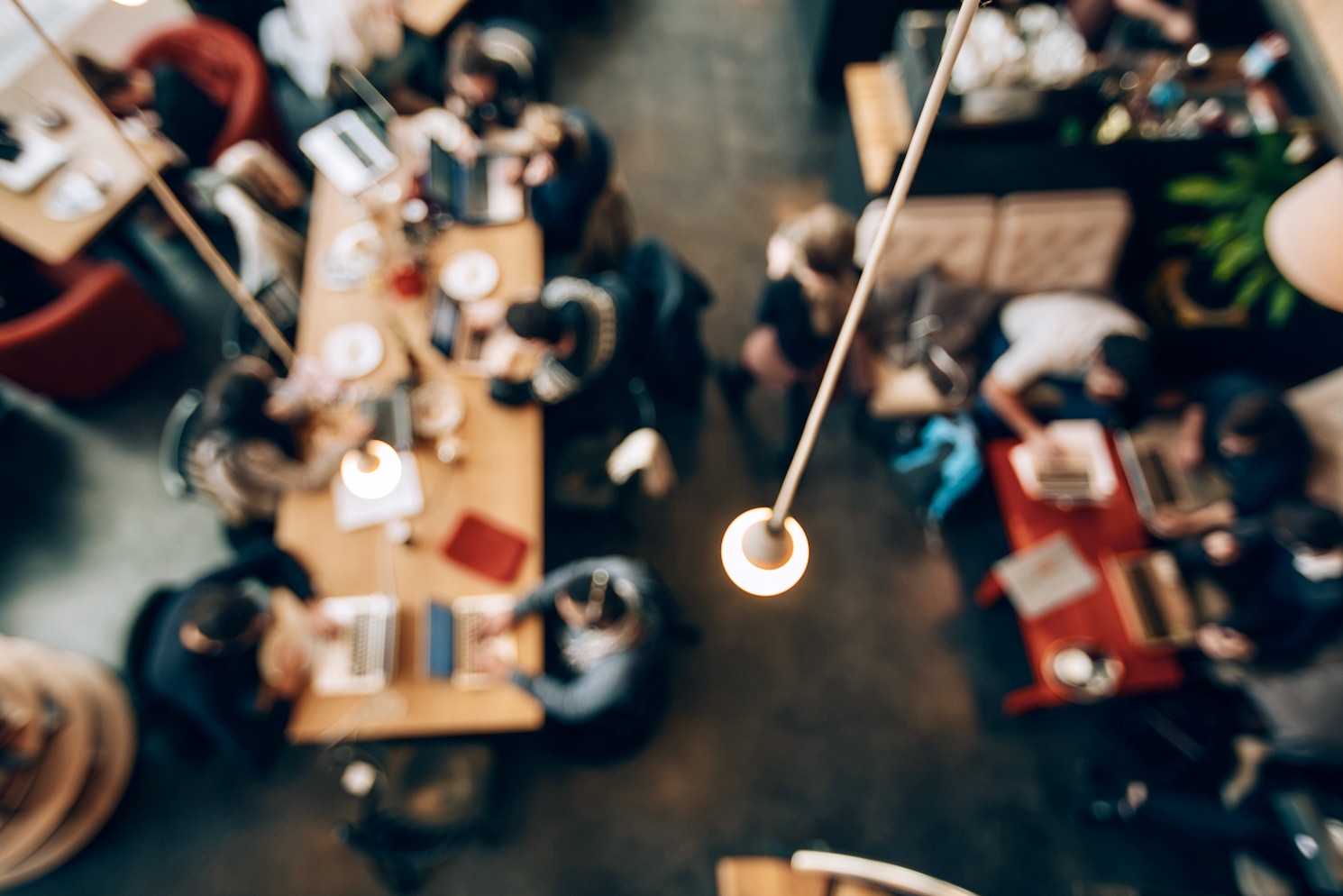 The Rise of Co-Working Spaces
Daan Wonnink
, Posted April 1, 2022
The use of co-working space has increased substantially since the pandemic has altered the way many companies function. There are several reasons for this, but perhaps the biggest is the rise of hybrid working. The data are clear, and surveys done during the pandemic show that workers do not want to return to the office full-time, but in the same breath they also do not want to work from home exclusively either. As a result of the dramatic shift in work modality, this means many companies are dealing with the corresponding challenge of re-imagining the workspace. Now that employees may no longer be working in the office five days a week, space considerations have changed. In these situations, it does not make sense to maintain the traditional, pre-pandemic layout of individual offices when employees are now hybrid so the spaces will be vacant multiple days in the week. To avoid having drastically underutilized office real estate, enter co-working spaces.
Let's take a more in-depth look when it comes to underutilized space.
According to a post we wrote for HubStar last year, research shows that 45% of CRE offices are vacant at any given time.
Similarly, a Harvard Business Review article written by Nikodem Szumilo – associate professor of economic and finance at University College London – and Thomas Wiegelmann – managing director of Schroder Real Estate Asset Management –  emphasizes the tremendous impact that COVID has had on office occupancy.
Szumilo and Wiegelmann's article reads in part, "In New York City, for example, office vacancy rates have risen 11.3% in the last year, and now stand at the highest level in 27 years. That's true even though New York-based firms such as JPMorgan Chase and Goldman Sachs have been some of the most outspoken about getting workers to return to offices quickly."
Looking at those two staggering statistics gives you a tangible sense as to the logic of why something needs to change when it comes to how offices are being used. One solution, as we previously mentioned, is co-working space.
What is a Co-Working Space?
So, that leads us to the obvious question, what are co-working spaces? DropDesk, a coworking management software, defines the rise of co-working spaces in the following way: "Generally speaking, the definition of coworking is when people assemble in a neutral space to work independently on different projects, or in groups on the same projects. It's different than a typical office workspace because the people in a coworking environment generally aren't working for the same company. Coworking spaces offer the same amenities you would find in a traditional office, along with a lot more. A major differentiator is flexibility since you don't need to sign a long-term lease in a coworking space."
Gaining Popularity
Coworking Resources, a publication geared towards coworking space owners, has written extensively about the rise of co-working spaces.
One of the articles posted by Coworking Resources, authored by content contributor Alberto Di Risio, is entitled, "Global Coworking Growth Study 2020." Di Risio's article reads in part, "The number of coworking spaces worldwide is projected to reach almost 20,000 this year and cross over 40,000 by 2024. While the industry is set to grow at a slower pace in 2020, we expect growth to rebound and develop even more rapidly from 2021 onwards, with a yearly growth rate of 21.3%."
Reinforcing the points made by Di Risio,, Allwork. Space, a digital media company dedicated to exploring the future of work reports the following three insights in an article written by Cecilia Amador de San Jose, Senior Associate Editor.
There are an estimated 35,000 flexible workspaces in the world today.
The global market value of flexible workspaces is estimated at an approximate $26 billion.
Despite the negative impact the COVID-19 pandemic has had on the rising of coworking spaces, the industry is expected to continue growing and thriving in a post-pandemic world.
Coworking Benefits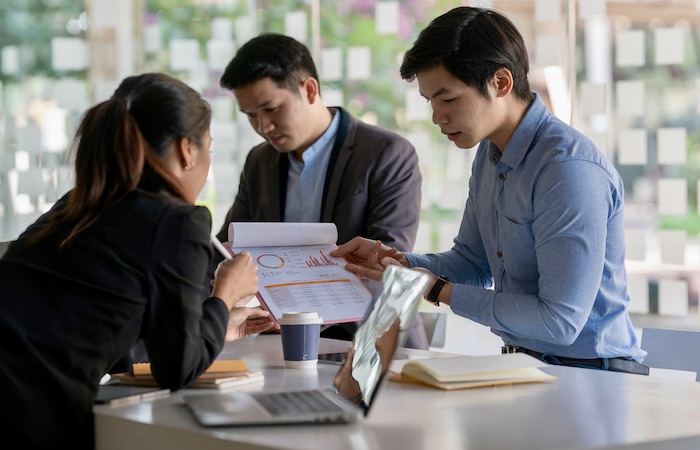 By now, you might be asking yourself, why would I want to transition my company to a co-working model? One of the major benefits often cited is cost savings, but let's spend time highlighting reasons why other firms have made the change.
The Exchange,  an upscale coworking, offices, and event space in Mount Pleasant South Carolina, put together an insightful list of "7 Reasons Why People Thrive in Coworking Spaces," which we are sharing with you below:
Control over hours
Networking
Shared motivation
No distraction
Separate identities
No micromanager
Socializing
The Cannon, a business networking company, also authored a post we find helpful, entitled, "The Top 7 Benefits of Coworking Spaces:"
Increased productivity
Network/Collaboration opportunities
Flexible working schedule
Private and Shared Office
Build structure to work-life balance
Cost-saving
Creativity boost
Smart Co-working
Another important element of the rise of coworking spaces to keep in mind is the emphasis on smart technologies.
Infosys, a multinational information technology company, has some helpful resources about coworking buildings that incorporate smart technology. Jagdish Vasishtha, Associate Vice President and Head of Digital Supply Chain of Sales at Infosys, writes in part, "Smart Space, is an innovative model, that caters to the increase in demand of shared workplace by leveraging technology to build and deliver cutting-edge solutions for users working across virtual, physical and connected environments.
Co-working and smart spaces are two sides of the same coin. Smart spaces encompass of people, processes, services and things strongly integrated with technologies like, artificial intelligence, Internet of Things (IoT) to co-exist in a flexible workplace across the globe."
Coworking Space Real Estate
One important question to answer is, what is the impact on CRE when it comes to the rise of co-working spaces?
JLL, a global commercial real estate services company, has a thoughtful article on this subject written by Andrew Gray, a Director and Equity Advisor of Capital Markets. Gray writes in part, "Coworking has had a major impact on the performance and utilization of commercial real estate. From a performance standpoint, coworking operators have been responsible for a significant amount of positive net absorption in major metropolitan markets.
This is understandable as this nascent industry barely existed 10 years ago. The rise of co-working spaces has also created a disproportionate amount of "new" companies that often take space in the same building or general vicinity as the incubator they came from."
Gray continues on to say, "Perhaps, the biggest impact on commercial real estate landlords is the reliance on coworking operators to withstand any future economic downturn. Landlords have been making heavy investments, not only into the base building, but also into these coworking spaces themselves. While highly functional and attractive to the end user, these space are often quite different (i.e., denser and more heavily built out) from what a traditional user might require."
HubStar, is a space utilization software that helps to optimize and creative adaptive workplaces. Our technology works to enable data-driven real estate decisions providing you with proactive insights that can save you money on unnecessary leases and improve employee experiences.