Coworking Trends you must know
HubStar
, Posted April 21, 2022
As societal views shift from treating COVID-19 as pandemic to accepting conditions as endemic, employers and employees around the globe continue figuring out what the new normal will be in the world of work. While those determinations will be made individually based on what is best for each specific company, there is one thing we know for sure: flexible, agile work is here to stay. We also know that technology has become more important than ever for business continuity, both to connect employees working in different modalities and to modernize offices with digital workspaces and smart buildings. So, what do changes in the workplace mean for coworking, a trend that has dramatically grown in popularity in recent years? Read on as we tackle the top coworking trends for 2022 and break down everything you should know on the subject of coworking.
What is a Coworking Space?
Let's begin by answering the basic question of, what is coworking?
DropDesk, a hybrid work company, provides an eloquent definition and explanation of coworking as part of a post entitled, "What is Coworking? Everything You Need to Know About Coworking Spaces.". According to DropDesk, "Generally speaking, the definition of coworking is when people assemble in a neutral space to work independently on different projects, or in groups on the same projects. It's different than a typical office workspace because the people in a coworking environment generally aren't working for the same company. Coworking spaces offer the same amenities you would find in a traditional office, along with a lot more. A major differentiator is flexibility since you don't need to sign a long-term lease in a coworking space."
Building off of DropDesk's definition, a Harvard Business Review article written by Gretchen Spreitzer, Peter Bacevice, and Lyndon Garrett reads in part, "…unlike a traditional office, coworking spaces consist of members who work for a range of different companies, ventures, and projects. Because there is little direct competition or internal politics, they don't feel they have to put on a work persona to fit in. Working amidst people doing different kinds of work can also make one's own work identity stronger. Our respondents were given the opportunity to frequently describe what they do, which can make what they do seem more interesting and distinctive."
Coworking Advantages
So why might a person or company want to look into coworking space? Let's take a look at some of the benefits of coworking.
Brad True, who oversees operations at The Cannon, a company that develops innovation infrastructure to support entrepreneurialism around the world, put together the following list of "The Top 7 Benefits of Coworking Spaces."
Increased productivity
Network and collaboration opportunities
Flexible working schedule
Private and shared office
Build a structure to work-life balance
Cost-savings
Creativity boost
Rise of Coworking Trend Spaces
Prior to the pandemic, coworking had been gaining in popularity in recent years. While the coworking industry did take a hit amid the pandemic, is expected to recover. Helga Moreno, Content Marketing Manager at Andcards, a coworking space software company, addresses how coworking spaces will recover in 2022. According to Moreno, "While the global coworking spaces market was worth $9.27 billion in 2019, it came down to $8.24 billion in 2020. The main reason behind the decline is the economic slowdowns caused by the Covid-19 pandemic.
However, as things are getting back to normal now, it can be expected that the market will recover in 2022. Experts are even assuming that the market might reach an amount of around $11.52 billion in 2023—says Matt Strickland, Real Estate Broker & Owner of Modern Realty Guam."
Taking Moreno's post a step further, we want to provide you more data to support the conclusion of why coworking spaces will recover.
Alberto Di Risio, content contributor at Coworking Resources, a publication devoted to the coworking field, authored an article on this subject that reads in part, "The number of coworking trend spaces worldwide is projected to reach almost 20,000 this year and cross over 40,000 by 2024. While the industry is set to grow at a slower pace in 2020, we expect growth to rebound and develop even more rapidly from 2021 onwards, with a yearly growth rate of 21.3%. We estimate that almost 5 million people will be working from coworking spaces by 2024, an increase of 158% compared to 2020."
2022 Best Coworking Trends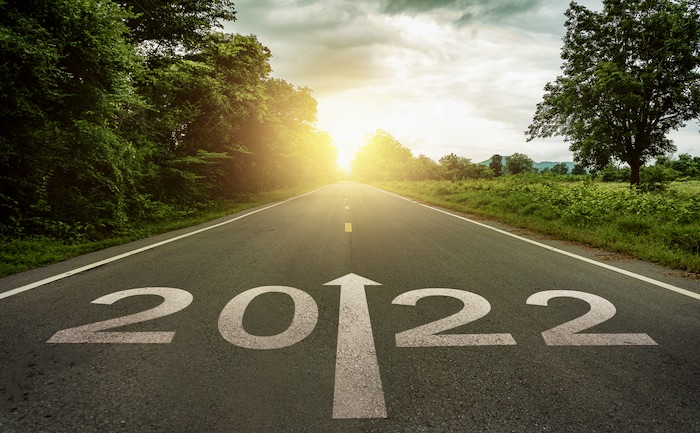 Now, this brings us to some very important elements in the coworking trend industry that are currently trending.
Aayat Ali, Content Writer and Editor at Allwork. Space, a publication that focuses on the flexible workspace industry, shares the following three conclusions as part of a piece about "The Top 5 Trends To Expect From the Coworking Trend Industry in 2022:"
In 2022, coworking spaces will not only be critical to how companies operate, but the operators themselves will undergo changes that aim to address the needs of the growing population of hybrid workers.
In 2022 it is expected that coworking operators will expand to service suburbs and smaller towns so workers have a physical workplace to come into to make connections with others.
More and more landlords have become confident that demand for flexibility will continue to grow far after the pandemic has ended.
Let's take a further look at some more aspects trending in the coworking field. Another great resource is Nexudus, a platform to manage your coworking and flex workspace. The company shares the following list.
New landlords entering the market
Increased interest from corporates
A surge in demand for local/satellite offices
The continued prioritization of community and wellbeing
The desire for efficient technology
Moreno, the Content Marketing Manager at Andcards we cited earlier, also put together a helpful list of current trends we are sharing below:
Community & Well-Being as a Primary Focus
Automation to Boost Members' Experience & Managers' Productivity
The Intervention of Landlords in the Coworking Business
Corporate Coworking
The Specialization Revolution
Innovation & Diversity
Mobile-first Mindset
Pivoting Towards the Suburbia
Green Design
Boom of Out of Box Services
Popularization of Hybrid Coworking Spaces
Health-focused Designs
Social Centers
HubStar, is a space utilization software that helps to optimize and creative adaptive workplaces. Our technology works to enable data-driven real estate decisions providing you with proactive insights that can save you money on unnecessary leases and improve employee experiences.