The Benefits of Flexible Work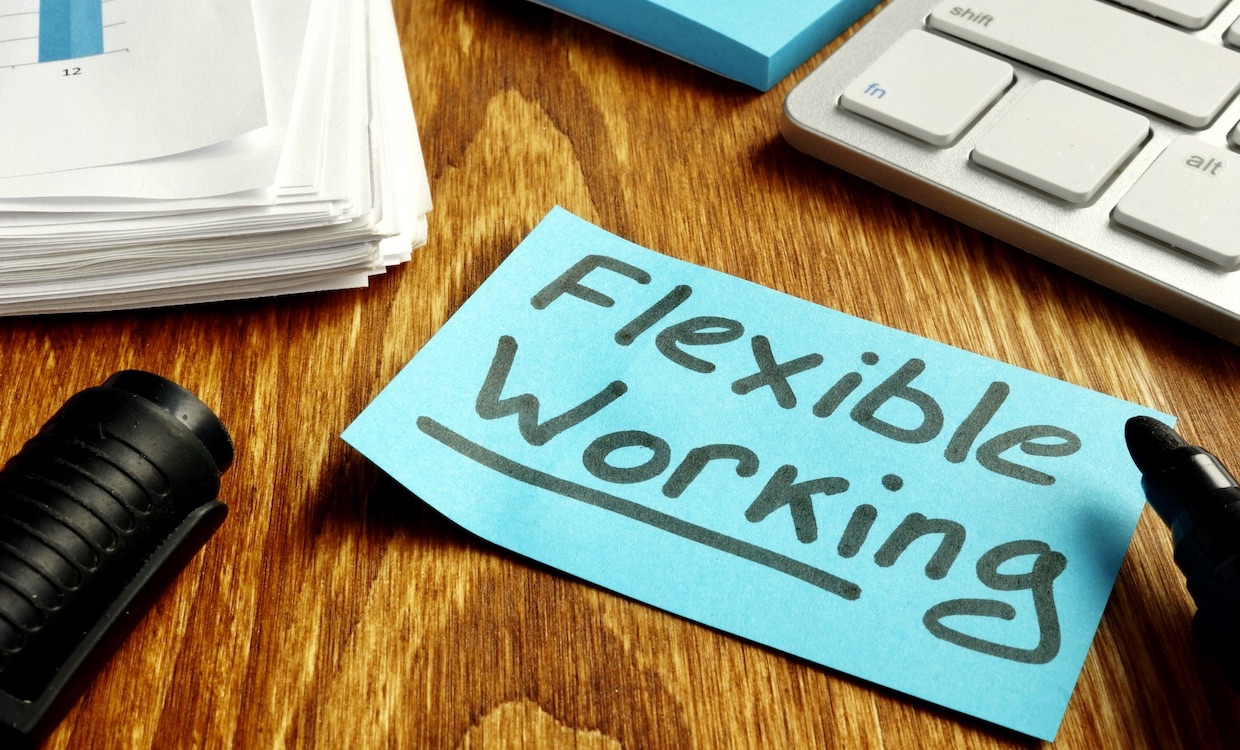 If there was one area of near universal agreement since March 2020, it's that people overwhelmingly prefer flexible work schedules.
CNBC and global gender equality firm Catalyst found that 76% of people surveyed want their company to make the schedule and location of work permanently flexible.
The increasing desire for workplace flexibility, coupled with socioeconomic uncertainty, have pushed many companies to adopt a hybrid work model, which allows employees to divide their time between the office and home.
Defining Flexible Work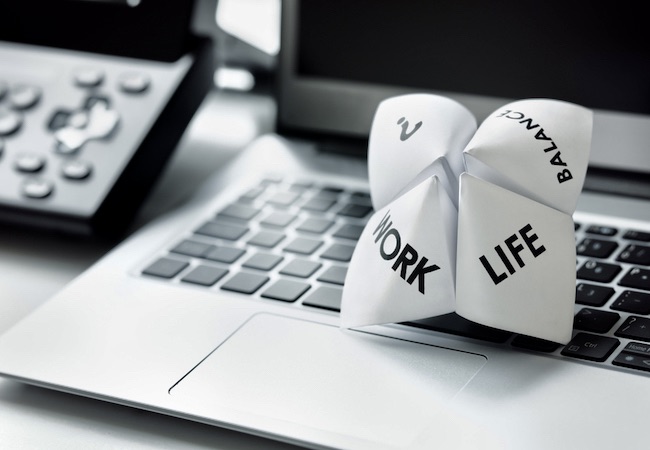 Flexible work – unlike the conventional Monday through Friday 9-5 office schedule - embraces a more fluid, agile approach.
Think of flexible work as an agreement between employer and employee. The agreement usually consists of three components, so employees can:
Choose where they work from
Create a work schedule that works best for them
Schedule their work day however they want
According to JLL, a commercial real estate services company, there are three steps to transforming to flexible working:
Create a future of work model with built-in flexibility
Invest in flexibility, technology and heath
Embrace and drive the transformation
The Changing Dynamics
Let's take a few minutes and drill down into the statistics and research that has been done regarding companies switching to hybrid office models following the pandemic.
The vast majority of employees say they want to continue working outside of the office at least some of the time, and a Gartner survey found that 90% of HR professionals plan to allow partial remote work.
Smartway2's Return to Work survey that was done in 2020 found similar results, including that over 90% of workers preferred a hybrid model while just 2% of workers wanted to return to the office full-time.
Flexible and Hybrid Work Benefits
Now that we have provided the research detailing how hybrid work is the direction that many companies are choosing, let's now take some time to answer the "why?"
AWA, Advanced Workplace Associates, a global work and workplace transitions strategies firm, breaks down the advantages of hybrid work for individuals, organizations and society:
Benefits for Individuals
Improved Employee Well-being

Effective Increase in Income
Benefits for Organizations
Reduced Real Estate Costs

Improved Worker Productivity
Improved Retention Rates

Bigger Talent Pool

Ability to Grow Headcount Without Added Space Costs

Improved Visibility of Senior Leaders
Benefits for Society
Environmental benefits

Higher Employment Rates

A Healthier Society
Succeeding in a Hybrid Environment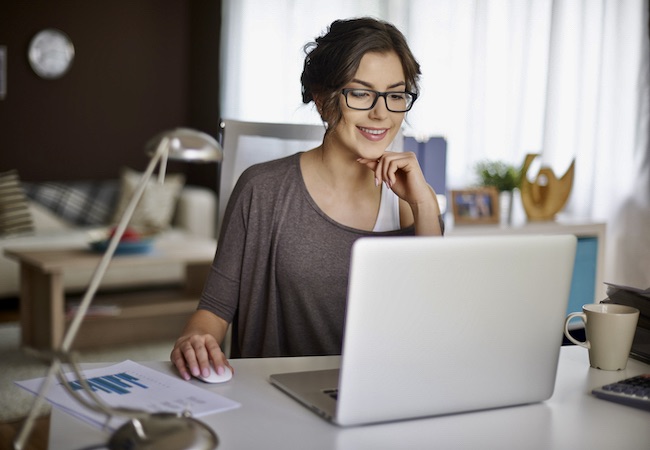 For many companies, choosing to adopt a hybrid model may be a major change from the pre-pandemic work environment. However, considering that many employees prefer a hybrid model, allowing for continued workplace flexibility is important for recruiting and retaining talent. And, as with any change in the workplace, there will of course be a learning curve, so it is imperative to keep in mind tips for successful implementation.
Lauren Mason, Principal of Career at Mercer, an asset management firm, authored an informative piece on Mercer's website that outlines four steps that organizations must take to evolve to a hybrid model:
For maximum productivity, shape strategy based on the work being performed.
To optimize the employee experience, balance employee preferences and business needs.
Redesign the office to maximize connection and collaboration.
Reimagine people programs in a flexible world.
Creating an Efficient Workspace: The Importance of Space Management
If a flexible or hybrid model is the right fit for you, it is absolutely necessary that you ensure your space is being utilized to its fullest potential. Because of COVID-19 and the subsequent changes adopted in the workplace to meet employee and employer needs, there are new dynamics that must be considered when it comes to efficient workspaces.
Kimberly Mlitz, Junior Researcher at Statista, a global data business platform, reports that, "47 percent of people surveyed say that their companies will see some form of a reduction in their physical office space in the future as a result of the COVID-19 pandemic in 2020."
This trend toward shrinking office footprints explains why finding the right space utilization software is so critical for your success. HubStar can meet all your space utilization software needs so you can make data-driven decisions to meet the individual needs of your company.
Our technology can help you in three specific ways: 
Reduce your portfolio by saving on unnecessary leases;
Provide proactive insights to inform workplace design; and
Improve employee experience through quantified utilization insights.
HubStar, is a space utilization software that helps to optimize and creative adaptive workplaces. Our technology works to enable data-driven real estate decisions providing you with proactive insights that can save you money on unnecessary leases and improve employee experiences.