Future of Work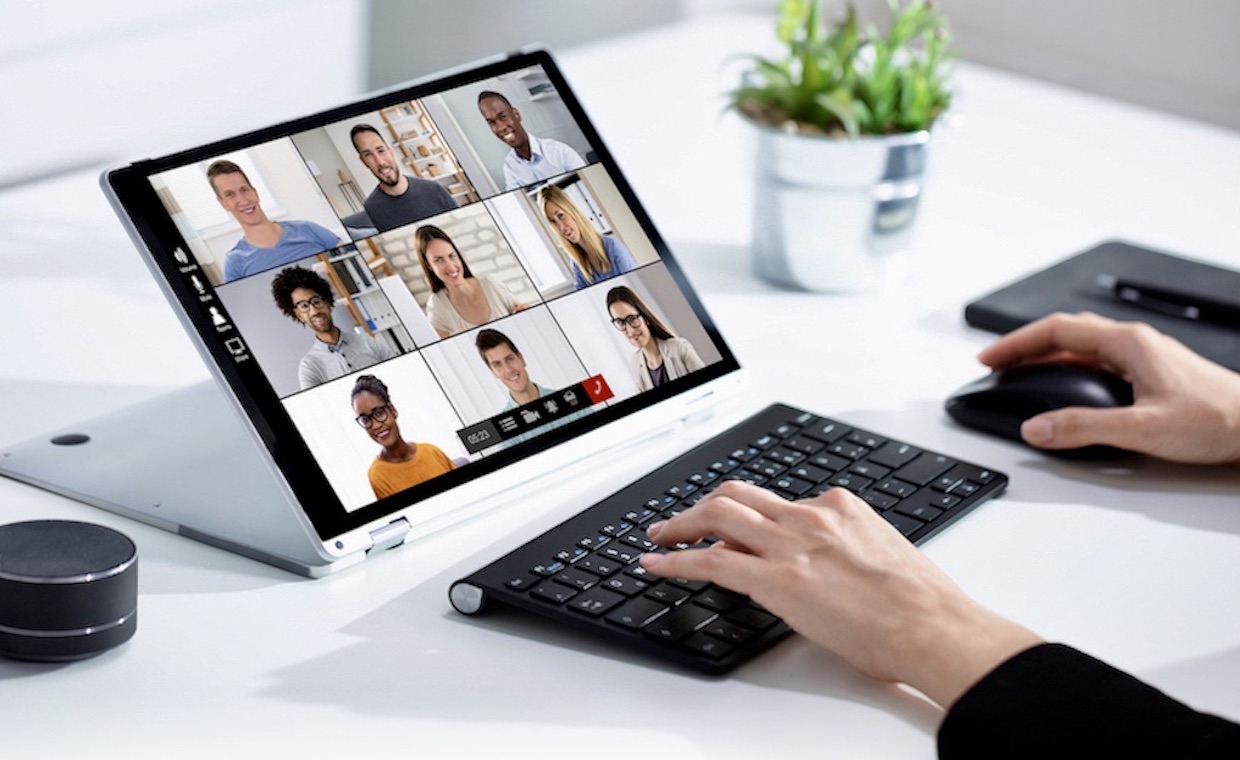 The way people do their jobs has changed since COVID-19 was declared a pandemic in March 2020. Seemingly overnight, many industries and employees that operated fully in-person transitioned to entirely remote. In most cases, this remote modality lasted for over a year, with some employees still working from home. Now, many workers find themselves in a hybrid work environment, where they split time between the office and home. By this point, it is obvious that many companies are not going back to the same way they operated before the pandemic, but what is a little less clear, is what exactly the future of work will look like for both employees and employers. Read on as we tackle this subject, breaking down for you some important statistics and sharing some vital insight.
Data and Trends
There is a lot of research and reporting available regarding the future of work. Gartner, a technology research and consulting company, has offered a lot of insight on the subject. According to Gartner in a recent newsletter entitled "The Digital Workplace Reimagined," "…Many have hailed the digital workplace as a solution to everything from business continuity to workforce engagement and retention. Some organizations are betting big on the future of virtual work and new ways work working. Others have accepted that some mix of in-person and remote work is likely here for the long haul resulting in the need to consider changes to the physical and digital workplace, invest in new skills, and establish new working norms."
Gartner continues on to say, "For many, flexible work-from-anywhere policies have even become table stakes for accepting or staying in a job. A recent Morning Consult poll for Bloomberg revealed that 39% of U.S. adults would consider leaving their jobs if remote work were no longer an option, a share that rises to 49% among millennial and Gen Z employees.1 What about asking workers to give up some compensation in exchange for location flexibility? Think again: In another survey, 83% of employees say they would quit if their employers paid less for remote work than for onsite work.2 And for greater bottom-line results, organizations need to think about humans and technology working together across all types of work."
A simple Google search on the future of work will generate thousands of responses, so it can be overwhelming to navigate the results. But, we've done the research for you and will now share a few of the articles that we believe are most helpful to clearly illustrate the current trends.
Jack Steward, an author at FindStack, a review site for software companies, shares the below information as part of a post entitled, "The Ultimate List of Remote Work Statistics for 2021." Steward's article provides a great perspective on where things stand today, and where the world of work is headed in the future: 
16% of companies in the world are 100% remote.
77% of remote workers say they're more productive when working from home.
85% of managers believe that having teams with remote workers will become the new norm.
74% of workers say that having the option to work remotely would make them less likely to leave a company.
Building off of Steward's reported findings, workplace scheduling company Smartway2 completed a Return to Work Survey which found that only 2% of respondents would prefer to work in the office full time, while only 6% of people want to work from home all the time. With that said, 92% prefer a hybrid model, meaning the clear take away from the data is people want flexibility moving forward.
Moving Forward
Since we have provided data and articles that establish how and why hybrid work or remote work are very the preferred options for a majority percentage of the workforce, let's delve a little deeper into what the workforce of the future looks like for many employees and employers.
JLL, a global commercial real estate company, puts it this way, "Work is no longer just somewhere we go. It's something we do…and can do everywhere. Organizations no longer drive company culture — people do. Ever-evolving technology is constantly changing the way we work, and sustainability, once considered nice to have, is now seen as the only way forward. For everyone."
How do you begin to decide a path ahead? JLL provides the following very useful questions that you might want to ask yourself in relation to your own company:
How can you accelerate your sustainability journey?
How can hybrid create a better world of work for you?
What technology and data do you need to power the future workplace today?
How can you create workspaces that attract and retain people?
How can you shape a healthier work environment for your people?
Does your office still work?
Pros and Cons: Work from Home & Hybrid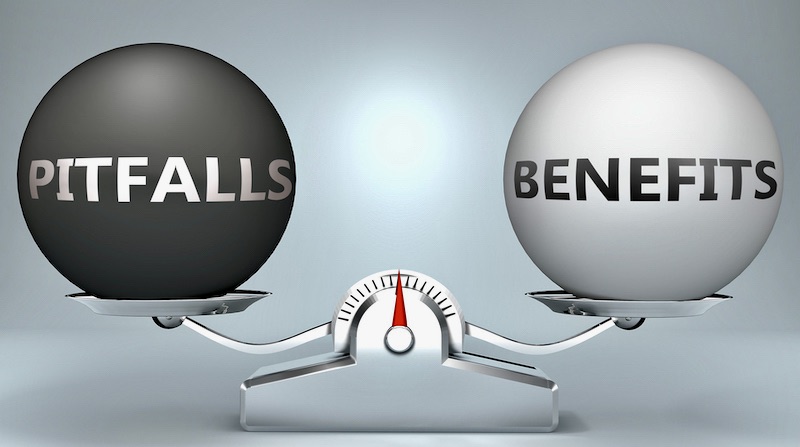 If you're considering permanently working from home or adopting a hybrid model, it's important to understand the benefits and pitfalls that exist for each modality. 
Remote Work Benefits
KissFlow Digital Workplace shares the following 6 pros of remote work:
Better work life balance
More freedom
Improved employee experience
Decreases infrastructure costs
Increase in productivity
Ability to hire and retain top talent
Remote Work Disadvantages
And KissFlow also shares a list of 4 drawbacks: 
No face to face connection
Lack of access to information
Decreased collaboration
Hybrid Work Benefits
Encourages a stronger work-life balance
Alleviate the anxiety that employees may have about returning to the public workspace
More equitable workplace for employees who care for family members or those with immune deficiencies
A clear distinction between time for focused vs collaborative work
Lower expenses for office space
Access to more talent in different locations
An adaptable workforce that can switch completely remote if necessary
Ryan Carruthers, content marketing specialist at Together, a mentoring software company, shares the following list of benefits to hybrid work:
Hybrid Work Disadvantages
Carruthers also provides the following list of downsides to hybrid work:
Working remotely can stunt employees opportunities for promotions
Remote workers work longer hours which can lead to burnout
A disconnect between in-office employees and remote employees
Striking a balance between what days to have employees in-office and if there can be both fully in-office and fully remote employees
Managers may micro-manage their teams because they can't "see" them working.
It will take intentional effort to build equitable and inclusive cultures that don't favour in-house employees over remote ones'
Making sure all employees have access to the right tools and technologies to do their jobs
Redesigning the office space to accommodate both hybrid and in-office workers
2 Vital Tools You Need
For any workplace to function at a high level, you need to make sure that employees and managers are equipped with the right tools for success. This was true before the pandemic when an overwhelming majority of companies operated primarily in-person, and is even more important in a post-pandemic work environment. As permanent hybrid work and/or remote work may be a new concept for your business, you most certainly want to take full advantage of the latest technology available to help ensure operations continue to run smoothly.
A good workplace scheduling tool as well as space utilization software are two absolute necessities.
When making the transition from all employees working in-person at the office fulltime to a hybrid model where only some employees come in at any given time, you will want to redistribute your office space to get the best use of your layout. The needs that existed for employees who came into the office everyday – like individual offices – will be different moving forward if employees only come to the office on specific days. Instead of having offices sit vacant for days at a time, instituting some type of shared desk and/or hot desking system may make the most sense, which in turn will enable you to reimagine your office. 
Workplace scheduling tools like what is offered by Smartway2 allows employees to book desks and conference rooms in advance when they know they are coming into the office. This can alleviate the stressful situation of more employees showing up at a given time than workspaces, meaning some are not able to find a station to work. In addition, desk booking software can save companies money and make implementing social distancing protocols and cleaning procedures much easier.
Similarly, a good space utilization software is just as essential. At Hubstar our technology enables data-driven real estate decisions. Our software can help you to reduce your portfolio by saving on unnecessary leases, provide you with proactive insights to inform workplace design and to improve employee experience.
Want to Learn More?
If you're looking to learn more about hybrid work. We delve much deeper into the subject in this post on Hubstar's website.
HubStar, is a space utilization software that helps to optimize and creative adaptive workplaces. Our technology works to enable data-driven real estate decisions providing you with proactive insights that can save you money on unnecessary leases and improve employee experiences.