How Do Workplace Analytics Work?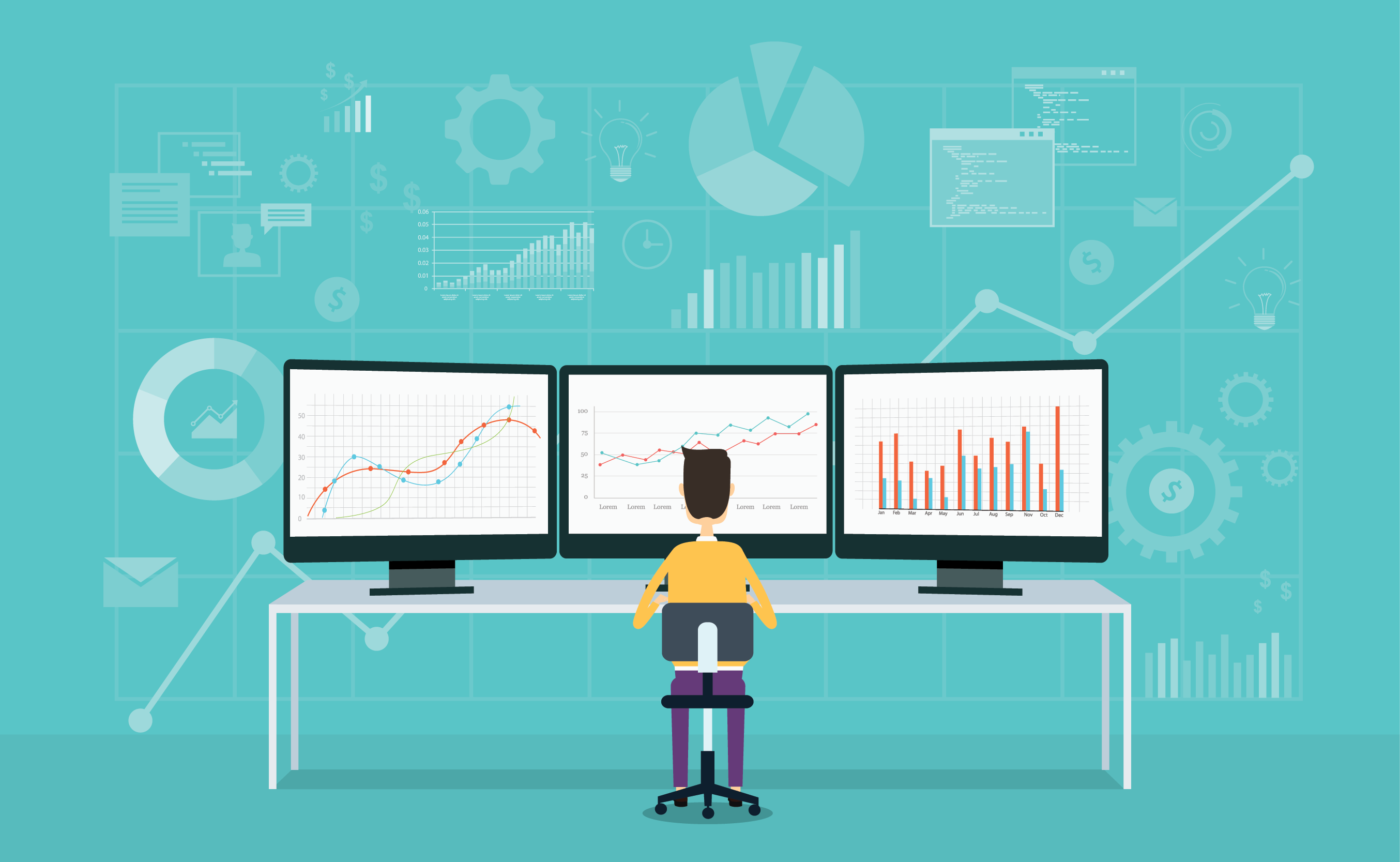 Workplace analytics keep track of what is happening in your office, in turn providing you with valuable insight when it comes to use, patterns and trends. There are different ways in which analytics can be collected, and the precision varies depending on what type of data you are looking for.
Stepping back, what do workplace analytics mean for your company? Which data do you need for your company? Read on as we break down everything you need to know.
Workplace analytics: The Basics
Workplace analytics collect data from three main sources:
Wi-Fi networks
Wifi collection begins when people log on to a system, typically on a computer, laptop or cell phone. Once logged in, analytics can track the location in which an employee is performing their work. Collecting and understanding this information can help to determine how and where people are using spaces at given times so you can allocate resources accordingly.
Why is knowing space use patterns important? Wifi tracking will provide you with data of when and how spaces are occupied. For example, is one meeting room or area popular, while another is left vacant and rarely used? How often are dedicated quiet spaces used or specific desks? Are people using common facilities like the kitchen or break rooms? All of these questions can be answered using Wifi collection workplace analytics. Once you know employee trends for how and when specific spaces are used and/or occupied, you can make plans for future arrangements. As companies return to work and determine their post-pandemic modality and scheduling, collecting this data is imperative because patterns will be different from pre-COVID operations. As a result, the data can inform any necessary adjustments. For example, if your company transitions to a hybrid schedule and employees no longer come to the office five days per week, Wifi collection will enable you to make data-driven decisions about moving away from individual offices in favor of shared spaces.
The next method of data collection we will cover is from sensors. Sensors offer a much more precise manner of collecting data.
Sensors could be a piece of hardware located under a desk that is triggered when someone sits in front of it, or could take the form of a sensor in the ceiling above a given area that is activated upon someone entering the space. Data collected from sensors can inform decisions just like with Wifi collection. Lastly, scheduling systems will help to complete the picture when it comes to workplace analytics. Scheduling systems can determine the days and times people will be in – and out – of the office, which will enable you to know when certain spaces will be occupied or vacant.
What Data Collecting Measures to Use?
To adequately collect data and make the most informed decisions, many businesses will use a mixture of Wifi, sensors, and a scheduling system, depending on the priority of the given space that is being measured.
By just using Wifi, a business gets a broader, more generalised idea of usage across wider spaces, such as how many people are in a building, what floor are they on and what space they are using. This type of measurement would work best in areas where a good level of data is required but not for exact data such as – is someone sat at a desk specifically.
But, for a space like a main office headquarters or an area with a highly expensive real estate footprint, it is more important to know precisely who is using the space, why and when. This is where sensors can add value and more accurate information. Workplace scheduling will go hand-in-hand as a complement to Wifi or sensor data collection. Incorporating workplace scheduling with either method – Wifi or sensors – will present you with the complete picture of what is happening in your office. Using these three tools to collect data can be most helpful for you to determine when and how your space is being used and any patterns at a given period of time such as a date, week or month.
What can HubStar do for you?
What can HubStar do for you? Well, the short answer is – a lot!
Our platform offers a single source of truth where all the data we just covered – from Wifi to sensors to workplace scheduling, is aggregated, integrated and presented to you in intuitive, user friendly dashboards, at your fingertips – across your entire portfolio – globally.
HubStar's patented, game changing technology gives you the power to measure utilization, occupancy and workspace data in all your buildings through your existing WiFi, hardware sensors and scheduling systems – without the need for heavy technical development.
HubStar has native API connectors with enterprise WiFi providers, including Cisco and Aruba, and works seamlessly with many some of world's leading sensor vendors, such as VergeSense and Point Grab.
Our workplace analytics software can provide you insight into how many people are at what site, building, floor and room level and at any given time and date.
How do we do this? Request a demo and speak to one of our experts today to find out. We are located across the globe in the US, UK, EUROPE and APAC