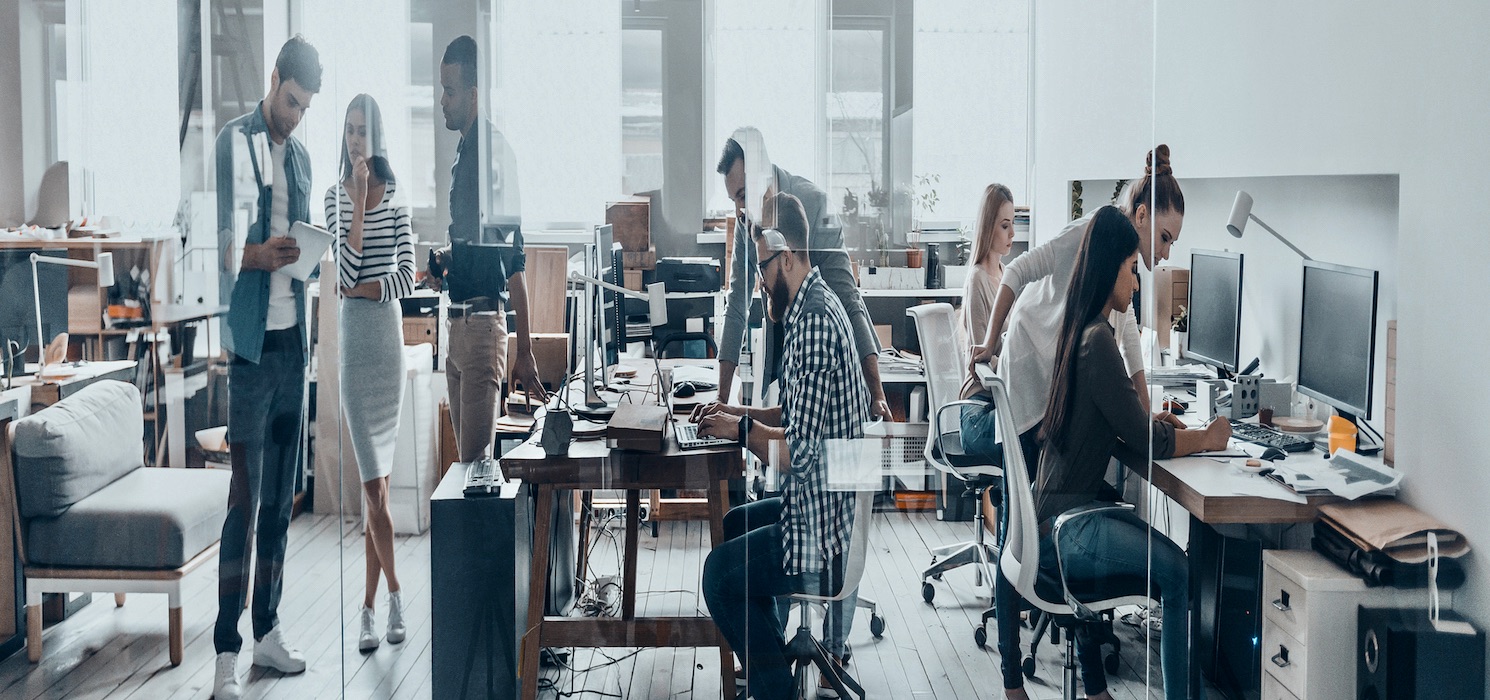 Powering the smart office of the future
Daan Wonnink
, Posted February 23, 2022
As employers navigate the future of work and plan for a post-pandemic environment, many companies are transitioning  to a hybrid work style. With a hybrid approach allowing for employees to split their time between the office and home, companies that have adopted this approach are adjusting their physical layout to accommodate the new reality of workplace scheduling . As a result of employees no longer working in-person five days a week, employers are reenvisioning their space and technology is being relied upon for a variety of new age solutions including desk booking, scheduling, communication, virtual meetings, occupancy and utilization data, and even contract tracing. Smart offices and smart office technology are also growing in importance and being implemented like never before.
Read on as we break down what you need to know about the "smart office" and explain the tools and benefits that we suggest you become familiar with before implementing for your company.
What is a Smart Office?
While it is likely clear to you that a smart office is structured around implementing advanced technology in your office, we want to delve a bit deeper into smart offices to make sure you fully understand the concept.
SimpTech Solutions, a residential and commercial electronics systems design and integration firm, defines a smart office in the following way… "A Smart Office is a high-tech hybrid workplace with a human touch. Designed to improve the overall office space with the best management tools, they make employees work smarter, better, and faster. Companies nowadays keep a secure attachment with high-tech advancement in one form or another. It has changed the concept of employee experience with creative workplace options. Smart office technology is prepared to adapt to the communication styles of the evolving workplace and provide the data, resources, and tools to make the future of work as productive as possible."
Gaining Traction
It should come as no surprise that smart offices are gaining traction as the world of work undergoes a dramatic shift because of COVID-19.
Allied Market Research, a market research and advisory company, shares some detailed information about this trend in a report entitle, "Smart Office Market Outlook." According to Allied Market Research,, "The global smart office market size was valued at $31.37 billion in 2020, and is projected to reach $90.63 billion by 2030, registering a CAGR of 11.1% from 2021 to 2030. Smart office is a work environment where innovation empowers individuals to work better, quicker, and smarter. Sensors, electronic gadget, and versatile applications assist employees to perform tedious task quicker and better so they have sufficient opportunity to do other creative work in organizations."
Smart Office Tools
Now that we have a better understanding of what a smart office entails, let's look at some of the necessary tools that you will want to make sure are offered to your employees before implementation.
Below is a list with a few examples of the types of technology available in the market that we believe are important for your company to successfully implement a smart office:
Smart speakers
Bluetooth headphones
Cameras
Video conferencing tools
Smart Temperature Controls
Sensor enabled lights
Touchless visitor sign in
Cloud technology
Please keep in mind this list is not comprehensive, rather it is an overarching, general review of tools. There are of course many different individualized apps and solutions to choose from that can help with the niche market and/or specific needs of your office.
Benefits of Smart Office Systems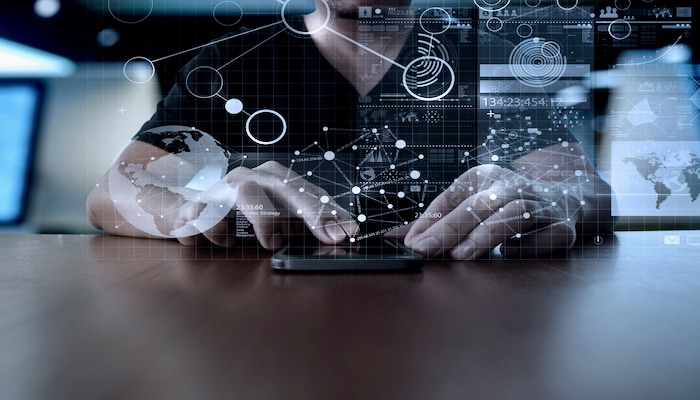 Susmita Sarma, digital marketer at Vantage Circle, an AI-powered employee engagement solutions company, shares the following list of smart office advantages in a post entitled, "7 Feature Of A Smart Office That You Can't Overlook:
Improve Relationships
Increases Productivity
Improves Employee Retention
Simplifies Work Scheduling
Improve Employee Engagement
Another key advantage many companies have identified by converting to a smart office is the benefits of cost savings.
Lidiya Kesarovska – Founder of Let's Reach Success, a blog and business designed to help women succeed in their careers – discusses the specifics of cost savings in a post entitled, "What is a Smart Office? (The Benefits of Running One)". 
According to Kesarovska, "Three main areas of savings include utilities, real estate, and payroll."
Kesarovska also writes that smart offices can improve employee well-being and help to better optimize office space.
Taking a step beyond smart offices are entirely smart buildings. Márcia Ogawa, Leader of Technology, Media & Telecommunications at Deloitte, the professional services network, shares 4 major benefits of smart buildings, which.  we are sharing with you below:
Bringing people together in connected spaces
Providing better control of facilities and operations
Supporting ways to collaborate digitally
Enabling owners to conserve resources including space, energy, water, and employees
Smart Office Automations
Of course, automation is a big part of technology when it comes to smart office solutions.
Kisi, a keyless access control website, has a helpful blog post devoted to automation solutions, written by CEO and Co-Founder Bernhard Mehl.
In his post, entitled "Top Office Automation Tools, Mehl writes, "Today, you'd have a hard time finding anyone who actually wants to spend their time maintaining office systems. Office automation software has solved this issue for many organizations, who use basic office automation systems including information storage, data exchange and data management."
Mehl goes on to say, "Automated processes and software should be used to create a flow that fits your own office, not force a different kind of workflow on your employees. They should also help you define your own access controls and to streamline approval processes, all from the cloud.
Defining this workflow can get difficult as software allows more businesses to become flexible with their office time; some businesses may want a smartphone access control system to allow employees to come and go, while others might need digital video software for easy connections with remote workers."
HubStar, is a space utilization software that helps to optimize and creative adaptive workplaces. Our technology works to enable data-driven real estate decisions providing you with proactive insights that can save you money on unnecessary leases and improve employee experiences.