Corporate Real Estate Strategies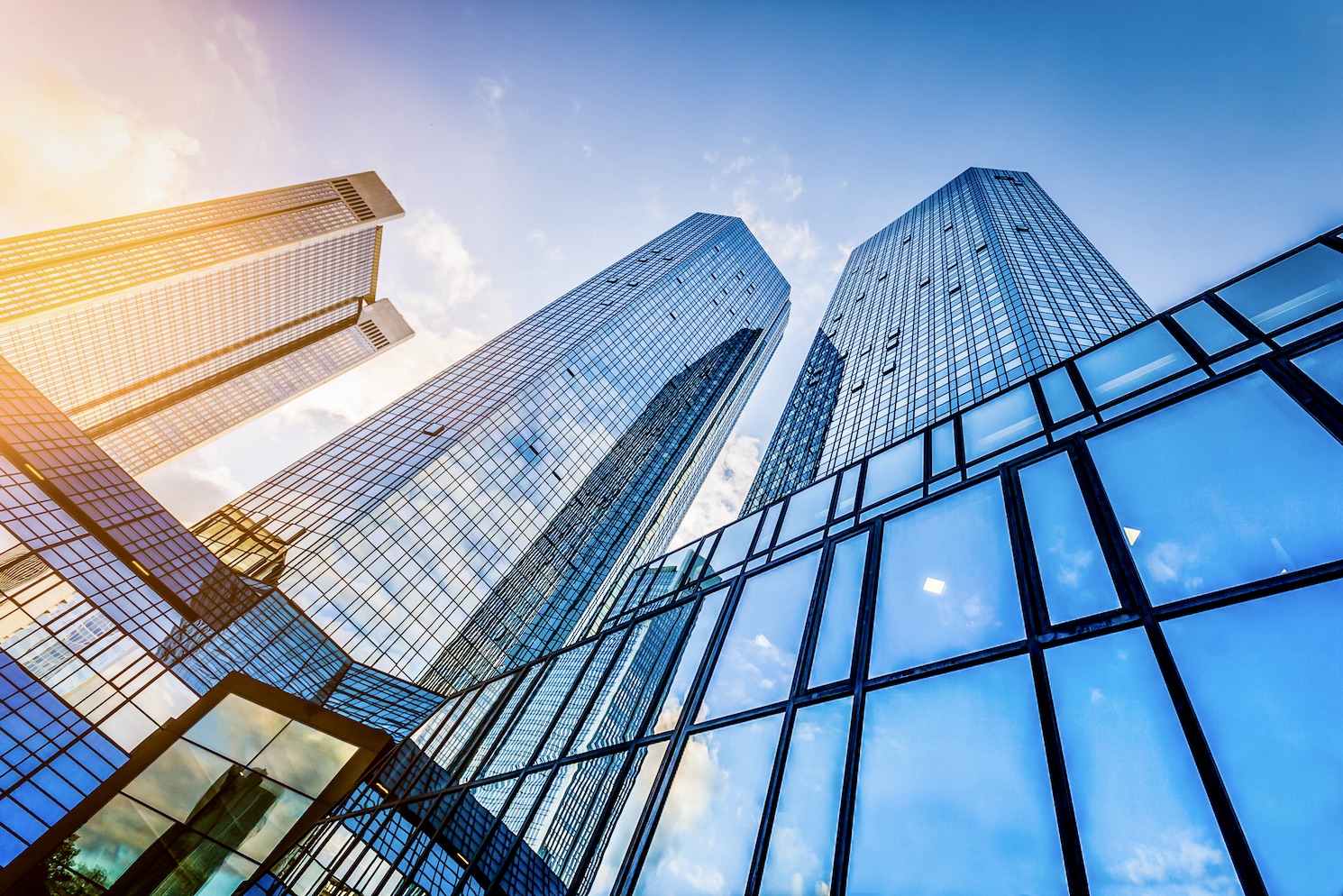 The COVID-19 pandemic has upended all facets of the world of work, though perhaps none more so than the dramatic change to remote work for a majority of industries in March 2020. As a result of this sudden shift to remote work – which lasted more than a year for many companies and in some cases there are companies still operating remotely nearly two years later – there has been a reimagining of space utilization. Since many industries and companies have shifted to a hybrid modality where employees split time between home and the office and are unlikely to return to the pre-pandemic schedule of full-time in-person work, the demands and requirements of what is needed in the office have changed. With that said, after all the changes businesses have undergone across the globe in the last two years, you are not alone if you are looking for a real estate portfolio management strategy that meets the needs of the post-pandemic world of work. The changes within the corporate real estate world have led to many different strategies that you can consider for managing your portfolio. We've done the research and will break down for you advice from the experts, coupled with the top investment strategies that you will want to make sure you are aware of before implementing any changes.
COVID Impact
As we discussed in the opening, much like every other element in the world of work, the world of corporate real estate saw some substantial changes as a result of the COVID-19 pandemic. With that in mind, and considering some specific changes to workstyle such as a shift toward hybrid work, understanding the changing landscape of the corporate real estate world has become more important than ever.
Matt Giffune, Co-Founder of Occupier, a lease tenant solutions provider, authored an informative post entitled, "The Ultimate Guide to Corporate Real Estate Strategy." Highlighting how the changes in work modality impact real estate strategy, according to Giffune, "Companies might need less square footage than they did before; many people will continue working remotely after the pandemic; the idea of shared workspaces will never be the same again. But that doesn't make workplace strategy any less relevant to a company's success."
When is a New Strategy Necessary?
As with virtually all other elements in the world of work, the pandemic has changed the indicators that you might need to consider a new real estate use strategy for your company.
U-Collective, a Denver based commercial real estate company, provides helpful advice on this subject as part of post entitled, "Corporate Real Estate Strategies to Consider in 2021."
According to U-Collective, "You may need to upsize to allow space for social distancing to either comply with local regulations in your area or to make your employees feel comfortable and safe in the workplace. COVID may have meant that your organization needed to pivot, changing its services or products. As such you may be targeting new markets which means that you want to relocate your office to a more suitable location."
U-Collective continues on to say, "If COVID had severe negative impacts on your revenue and you downsized staff and operations, you will want to look for a smaller space or a lower cost unit than what you have. Or perhaps much of your staff will continue to work from home some of the time in the post-pandemic world and you no longer need such a large space to accommodate everyone. All of the reasons above (and more) mean there will be a lot of relocations and portfolio rebalancing through the coming year and beyond."
Different Approaches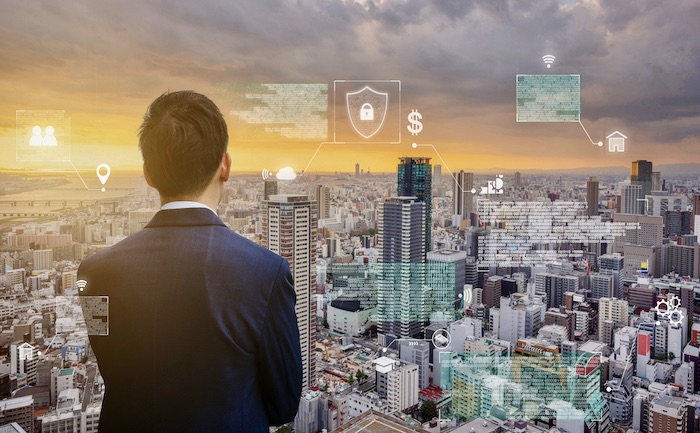 CBRE, a commercial real estate services investment firm, published a post entitled "An Optimal Real Estate Strategy in 4 Steps." Senior Directors Lionel Andries, Isabelle Vandeur, and Michael Taelman write about an "occupier approach" that they say is based on 4 pillars enabling companies and organizations to optimally achieve their corporate real estate strategy objectives in Belgium.
Below are the 4 strategies according to the authors:
Needs- Assessing the adequacy of your working environment with your current and future needs in terms of location, configuration, mobility and sustainable development.
Providing you with tailor-made corporate real estate solutions and scenarios based on operational and financial feasibility, taking into account coworking options to meet your flexibility needs.
Re-Negotiation- Representing your interests throughout the negotiation process, right up to the conclusion of an agreement, including commercial negotiation and negotiation of non-financial liabilities.
Workplace- Designing and building an optimal workplace to help you attract and retain the best talent. Assisting you from A to Z, from the initial consultancy mission to the budget and planning schedule, until the implementation of the architectural concept into the new work environment.
Writing for Gartner, a technology research and consulting company, contributor Sharon George offers noteworthy advice in a post entitled, "6 Steps for Creating a Strategic Plan in Corporate Real Estate.",, According to George, "As organizations develop their corporate strategies for the year, corporate real estate (CRE) teams need to make sure they can keep the lights on — quite literally — and continue to work on activities outside of their traditional remit, looking beyond cost and space reduction to find ways to support company strategy."
The following are 6 strategies that George recommends:
Lay the groundwork
Understand business goals
Identify improvement areas
Determine how to achieve real estate objectives
Communicate your plan to stakeholders
Monitor your progress
Questions to Ask
If you've decided a new corporate real estate strategy is right for you at this time, there are many of aspects you will want to consider before making final decisions. The piece we cited earlier by Occupier Co-Founder Matt Giffune offers some advice we find particularly insightful. According to Giffune, "The key to fine-tuning your corporate real estate strategy to the needs of a company operating in a fast-changing economy will be asking the right questions and then spending enough time exploring the answers. Here are some great prompts to start with:
Where do employees commute from?
Where are clients located?
What are the current market rents and concessions?
What type of building is necessary?
What building amenities are necessary?
How long does the lease need to be?
Is building a space an option, or does the space need to exist already?
What location draws will attract and retain talent (think restaurants, coffee shops, stores, and so on)?
Similarly, is there close proximity to public transportation?
Are there flexible space operators (such as WeWork) in the area that allow more freedom than a traditional lease?
What ratio of remote-to-in-person working time do employees prefer, and what kind of location will be most convenient for that?
What technology is required to support a mobile workforce, and what investment is necessary?
Looking Ahead
Al Brooks, Head of Commercial Real Estate, Commercial Banking, at J.P. Morgan Chase, the investment bank, provides a few trends to consider as part of a post entitled, "Bouncing Back: 2022 commercial real estate outlook." According to Brooks, the trends are as follows:
Multifamily recovery
Effects of e-commerce
Recovery on the coasts
Hybrid work is here to stay
Upgraded rental units
Addressing the "Missing Middle"
HubStar, is a space utilization software that helps to optimize and creative adaptive workplaces. Our technology works to enable data-driven real estate decisions providing you with proactive insights that can save you money on unnecessary leases and improve employee experiences.