Return to Office Rates Rise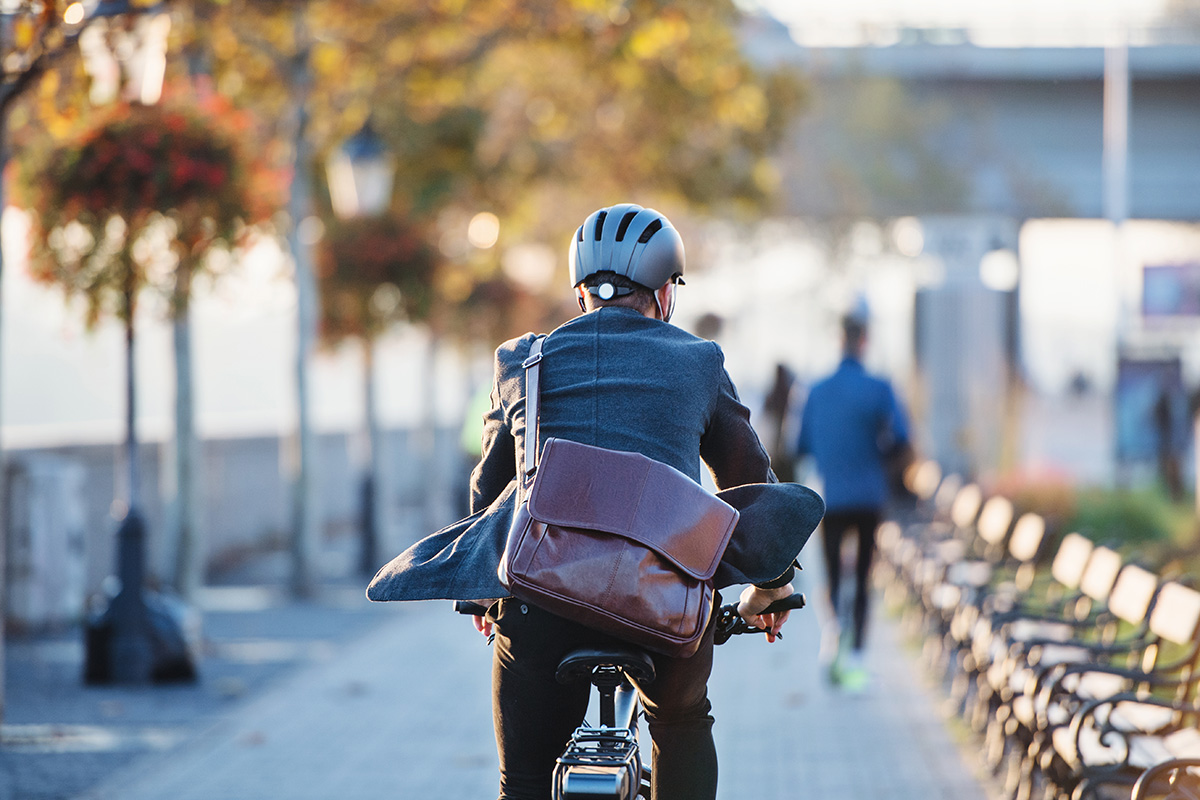 After a prolonged period of remote work, employees are making their way back into the office as companies solidify their return to work protocols. In fact, data shows that the number of people going into offices has just reached the highest level since the onset of the pandemic in March 2020.
Many expert observers credit the increased adoption of a hybrid model, which enables employees to maintain a sense of flexibility in work modality by allowing them the ability to split their schedule between home and the office. This has eased the transition back to in-person work rather than mandating a return to pre-pandemic operations which research has shown is not popular with the workforce.
The Numbers
Peter Grant, an editor and reporter at The Wall Street Journal, recently published an article entitled, "U.S. Return-to-Office Rates Hit Pandemic High as More Employers Get Tougher." According to Grant's reporting, "Workers are returning to U.S. offices at the highest rate since the pandemic forced most workplaces to temporarily close in 2020, as infection rates continue to fall and more companies intensify efforts to bring employees back."
Grant continues to cite recent data that further illustrates how employees are returning to in-person work at levels not seen since the onset of the pandemic, writing, "Office use on average was 47.5% of early 2020 levels for workers in the office over the five business days from Sept. 8 to Sept. 14 in the 10 major metro areas monitored by Kastle Systems. The company, which tracks security swipes into buildings, said that was the highest percentage since late-March 2020."
Hybrid Leading the Charge
As we previously mentioned, experts are crediting the increase in return to office traffic with the fact that many companies have transitioned to hybrid working. Kathy Gurchiek, Editor, Students and Emerging Professionals at SHRM, the Society for Human Resource Management, authored  an article entitled, "Return-to-Work Uptick Closely Tied to Use of Hybrid Schedules."
In her piece, Gurchiek addresses reasons for why more employees are returning to in-person work, providing data to support her reporting. "Employees with the ability to work remotely are largely anticipating a hybrid office environment going forward—one that allows them to spend part of their week working remotely and part in the office," Gallup reported. It's clear, the Washington, D.C.-based analytics company added, that "we're not returning to the same workplace we left." Workers have gotten used to the flexibility that working from home affords them."
Gurchiek continues on to offer an important statistic based on census data that highlights the growth in remote work as a result of COVID-19. She writes, "The number of people working primarily from home tripled between 2019 and 2021—from about 9 million to 26.6 million, according to the U.S. Census Bureau's newly released 2021 American Community Survey. The data, released Sept. 15, is based on 2021 one-year estimates."
As we previously noted in this piece and in earlier posts, considering the staggering number of workers who were forced into a remote modality because of the pandemic, it is not practical to expect employees to return to the pre-pandemic world of work that was exclusively in-person. Knowing that research has also shown employees also do not want to work entirely remote either, a hybrid schedule that allows for time split between home and the office offers the best of both worlds.
The Hybrid Difference
Research and data have been clear that workers crave – and now expect – flexibility and agility in the workplace. Working from home amid the pandemic afforded people the ability to make some life-altering decisions about how and when they completed their jobs and what they did newfound free time that was previously spent commuting or working in the office. The data now shows workers don't want to give up that level of choice, and since we are at a moment in time with a tight labor market, employees have leverage to demand certain conditions. With a fierce competition for talent, companies that refuse to accommodate flexible scheduling may find it harder to recruit new employees and retain existing employees.
There is a reason a hybrid working has been referred to as the "best of both worlds strategy." Affording employees flexibility such as the ability to pick and choose how, when and where they get their work done has become an increasingly popular choice for companies as they determine their new normal in a post-pandemic professional environment.
As part of Hubstar's "Business Agility in 2022" series, Chris L'Hommedieu, Vice President of Product, spoke in detail about a hybrid modality and its newfound importance in the world of work.
"Hybrid is more than one occupancy strategy," said L'Hommedieu. "You've got work from home, you've got traditional direct assigned, you have scheduled, you have days of the week, you have shift type of occupancy strategies. Looking at the spectrum of all the different ways in which employees or people can interface with the office is important to leverage each one in the best way that you can. To adapt that mix according to the needs of your business to find that equilibrium."
Adjusting for the Times
Understanding what is happening within your real estate portfolio, and subsequently making informed decisions that ensure your organization is operating at its most efficient and effective levels, is the key to success moving forward.
In order to make adjustments that align with your company's post-pandemic, new normal office setting – such as reimagining your physical footprint, subleasing space or downsizing altogether – you must first have data to provide guidance on which spaces are being occupied and when. Only once you know for certain how your existing space is utilized can you decide what is best for the future.
This is where workplace analytics becomes a crucial asset to ensure any major decisions you make regarding your company's future are done based on the right data and trends.
Hubstar offers purpose-built analytics specifically made for real estate.
"When you look at one metric with Hubstar it is fine tuned to present a particular measure in a way that is meaningful to a real estate group," said L'Hommedieu. "The whole idea with Hubstar space utilization is that it is a pre-built out of the box suite of metrics that are purpose built for the needs of a real estate organization and solving very specific use cases in particular getting hybrid right, portfolio rationalization, and understanding how return to office is performing."
Hubstar's data will help you determine what, if any, changes are needed within your company. As a result of making decisions based on data and adjusting accordingly, the overall employee experience in your company will improve by ensuring your space accommodates current and future employee needs. In turn, this will increase productivity which has a positive impact on your bottom line.
In addition to analytics, a workplace scheduling tool, like that offered by Smartway2 can help make it easy for people to return to the office by ensuring they have the space they want and need to get the job done.