How to Scale Commercial Real Estate with Analytics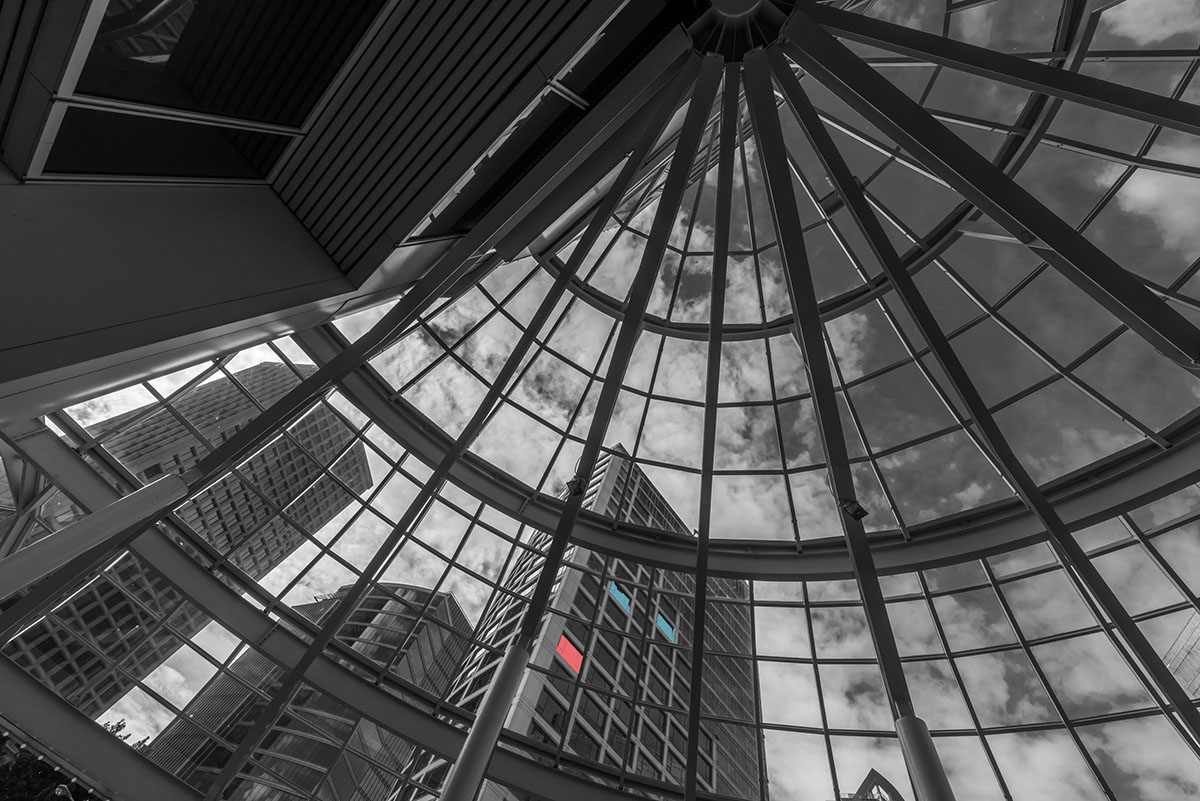 Recent global events and a changing economic environment have left many businesses questioning what is next and how can they prepare for what is to come. While no one knows for certain what lies around the corner, there are ways to build in an agile strategy using data that can put businesses one step ahead.
The International Data Corporation, better known as IDC, recently released a presentation by Amy Loomis, Research Director for IDC's worldwide Future of Work market research service, entitled, "Challenges and Opportunities for Building a Hybrid Work Culture." Loomis's report offers a helpful explanation of the current trends and how they impact the world of corporate real estate (CRE).
Loomis spells out four major conclusions that are particularly important;
At a time of multiple global disruptions, organizations are focused on hybrid work to realize greater operational efficiency and employee productivity. 65% of NA respondents report extremely or very flexible hybrid work models v. 48% in EMEA and 41% in APAC.
43% of global organizations have most of the technologies needed to support hybrid work but still struggle with finding talent and finding ways to drive effective teaming, secure work practices and to establish a culture of trust that supports all employees.
Frequent and two-way communication and collaboration and use of digital workspace tools are key cultural supports. In APAC empathic management is top priority as well.
37% of North American respondents report strong improvement in team productivity ahead of EMEA and 2X higher than APAC. On average on only 2% of organizations across the globe have seen declining team productivity.
The Future is Hybrid
Over the past two years during the pandemic, it has become clear that workers want, crave and now expect flexibility. It has also become clear that the traditional 9 to 5, in-person office work week may no longer be necessary for the vast majority of businesses. As the workforce becomes even more competitive, workers have leverage when accepting jobs. In fact, potential employees may reject a job offer based on whether flexibility and hybrid work modality meet their expectations.
Transitioning from the pre-pandemic traditional, exclusively in-person model to a hybrid model, which many have dubbed the "best of both worlds" approach, will allow many companies to completely change the way they operate.
Making the switch to a hybrid modality may result in dramatic changes for your organization. For example, these could mean office re-designs including repurposing space for improved productivity, switching out direct assigned desks for a desk sharing model and perhaps downsizing.
Before you make any of these big decisions that will have an impact on everything from costs to the employee experience to productivity, it is important that you are informed with real data so you know for a fact that whatever you decide to do is in the best interest of your employees and your company.
Understanding Utilization and Occupancy
Understanding what is happening across your specific real estate portfolio at any given moment will allow you to make the most informed changes based on trends and patterns. As a result, you can make better use of your space, increase productivity and positively impact your bottom line.
Utilization and occupancy insights can provide businesses with the tools and data that they need to take quick and decisive action. These metrics become especially critical when you start to look at measuring the return to the office and success of a hybrid strategy.
In an interview with Chris L'Hommedieu, Vice President of Product at Hubstar, on CRE portfolio rationalization, he says.
"If you're not measuring, you're sort of in the dark in terms of how these different initiatives are going. And with the hybrid strategy and return to office there's a lot of potential for efficiency so if you're measuring, you're able to realize what that potential is."
L'Hommedieu also explains how measuring this data will help businesses far beyond the current issues and will ensure they are better prepared for whatever comes next.
"The current climate is return to office but what's next? What's next is the potential reduction of the portfolio because you don't need the same size portfolio with a hybrid strategy. So, understanding what that potential is, gives you the ability or agility to adapt in the future. When someone, the C suite comes to real estate and says, 'hey, it's number two on the P&L, we want to look to weather the storm of a potential downturn in the economy, what can we do?' Having those plans ready to go up front is huge. So that's agility, the ability to move quickly, and also at the same time, predicting what's next beyond just return to office."
Hubstar: Helping to Scale Commercial Real Estate
Hubstar is a workspace, utilization and occupancy analytics company that will:
Provide you with critical data points on actual real estate utilization and occupancy levels so you can make the most informed decisions on portfolio resizing and cost reductions;
Allow you to determine how employees are using office space and workspace scheduling to deliver an office design built around your employees and drive successful hybrid working; and
Ensure you can accurately measure your specific organization's return to the office.