Why is Space Management Important for Return to Office Strategy?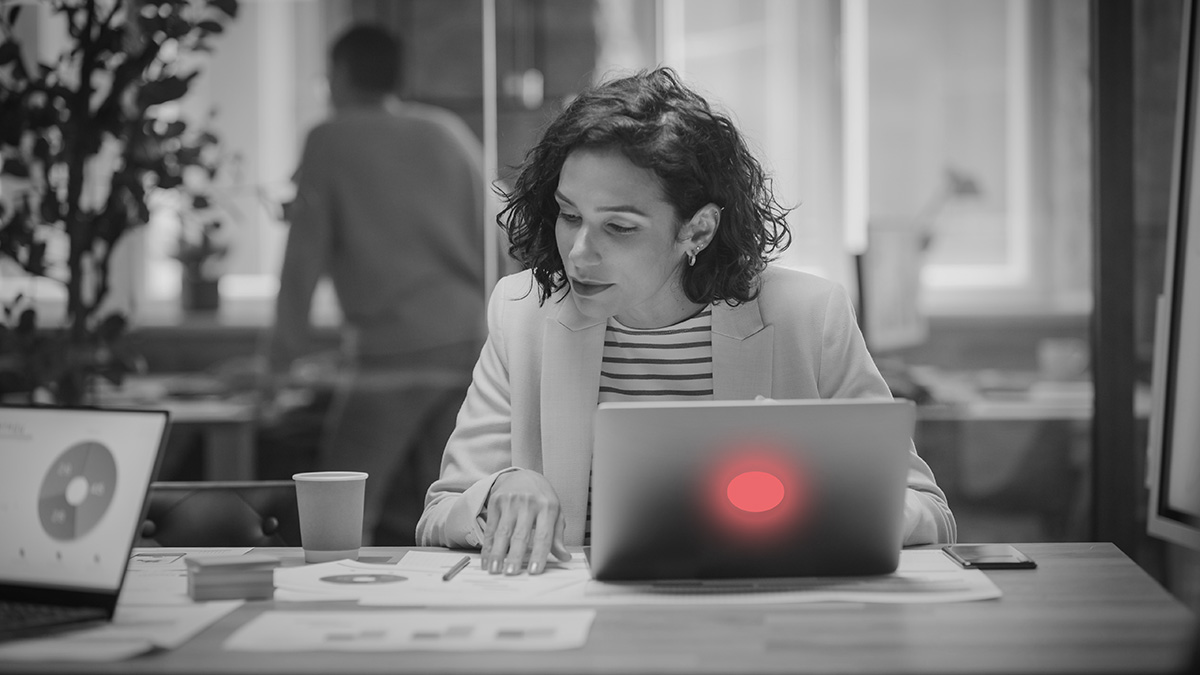 Space management is an essential element when it comes to your return to office strategy. The dramatic changes in the post-pandemic world of work have resulted in a professional environment that is much different than the traditional model employees and employers became accustomed to pre-COVID-19. For many companies, especially those that have adopted a hybrid modality, there are now areas within the office that will likely be used differently than they were prior to 2020. If your office layout was designed for a workforce that came into the office five days a week, you will need to reconfigure your space to meet new working demands. Using space management will enable you, as an employer, to determine the what, how and when areas in your office are being used at any given time. This awareness can help you make data-driven decisions to reduce wasted space, while also improving your bottom line by ensuring more efficient operations.
Return to Office Strategy: Hybrid Work
By now it has become clear that many company's offices operate differently than what was the accepted practice before the pandemic. After COVID-19 forced much of the workforce into a remote period for over a year, and in some cases over two years, companies that have returned to work – or are planning to do so – are responding to their employee's ability to conduct business remotely efficiently and effectively by implementing permanent changes to modality. One major shift for a lot of companies has been to switch to a hybrid work environment.
The hybrid style is often referred to as the "best of both worlds approach" because it puts flexibility and agility front and center. This strategy involves a split of where and when people do their work, allowing for time spent in the office and at home. It is important to note that there is no one-size-fits-all hybrid approach, meaning there are different ways to divide scheduling. Depending on what works best for an individual organization, scheduling can entail, coming to the office on fixed days each week or month, coming to the office for meetings as required or desired, coming to the office for collaborative or social purposes, or any combination in between.
One element that is critical with a hybrid model is space management, because if pre-pandemic your office housed employees that worked in-person five days a week and now employees come into the office a few days per week or month, you must redesign your space accordingly. For example, if before COVID-19 your office had a majority of individual offices, and you have now adopted a hybrid model, it does not make sense to have spaces remain vacant for multiple days at a time, so you are better off constructing shared spaces and implementing a hot desking system.
Space management, which involves overseeing all aspects of your company's physical space, will allow you to see which employees are in the office, when they are working and where they are working, at any given time. Why is this important? Knowing this information will let you to determine if your resources are being properly utilized, so you can make informed decisions such as whether you need to downsize, reorganize, or expand your office footprint.
Space Management: Essential for Return to Office
Earlier in this post we covered what space management is and why it is important when returning to the office. But let's now take it a step further by breaking down some of the critical elements that the space management strategy process entails.
Space management is an all-encompassing, umbrella term that includes earlier items we referenced like space utilization and workplace scheduling software.
Space utilization software tracks the numbers and data, which will allow you to measure and keep track of your space and how efficiently – or inefficiently – it is being used.
Of equal importance, workplace scheduling will enable you to track when employees are planning to work in the office so you can ensure that there is a physical place and adequate resources available for them when they do come to the office.
When thinking about these two elements of space management and how they may benefit your company, you can develop a strong sense as to why workplace management is essential when it comes to the return to the office. By implementing adjustments based on the data that workplace scheduling and space utilization software provides, you will be able to reduce, expand or redesign your real estate portfolio in a manner that can save you money and allow your company to operate more efficiently and effectively. Getting a handle on the information gleaned from workplace scheduling and space utilization software will allow you to make changes that will likely increase employee productivity, which of course can also have a positive impact on your finances. In addition, by setting up your space to optimize your employees experience (EX), you will also likely increase employee happiness and satisfaction, which has proven to benefit your organization overall.
The Numbers
A quick internet search will make clear that much has been written and researched when it comes to what returning to the office means for employees, employers and the world of work in general.
PwC, a multinational professional services network, is one such entity that has done extensive research on the future of work. According to findings in PwC's 2022 Pulse Survey, "Forty-three percent of respondents now offer hybrid work models. Thirty percent have also made remote work permanent in roles that allow for it. Changing processes to reduce reliance on employees, allowing permanent relocation outside of corporate offices and outsourcing are all part of the mix to address labor shortages."
Ben Wigert, Director of Research and Strategy, Workplace Management at Gallup, an analytics and advisory company, authored an informative piece based on Gallup's substantial research. Gallup conducted research that surveyed more than 140,000 U.S. employees since the onset of the pandemic.
Based on that research, Wigert reported in his piece, entitled "The Future of Hybrid Work: 5 Key Questions Answered With Data," "When asked where they plan to work long term — according to the plans their employer communicated — remote-capable employees confirmed that a hybrid work schedule will be the predominant office arrangement going forward. About 53% expect a hybrid arrangement, and 24% expect to work exclusively remotely. These changes will result in an office environment like we have never seen before, nearly doubling the number of people who will be working remotely at least part of their week (compared with pre-pandemic numbers)."
Preparing for Office Return
Whether your company has already returned to the office or is planning to do so, undertaking this process comes with multiple variables because there is still uncertainty about health and safety, work scheduling and social interaction.
Based on the research done by Gallup that we cited above. Gallup compiled a list of recommendations that employers should consider before making the transition to a hybrid work modality.
We are sharing Gallup's list with you below:
Where are employees working now, and where will they work in the future?
What happens if organizations do not support remote flexibility?
Why do many remote-ready employees prefer hybrid work?
What will the future workweek look like?
How can we make hybrid work more productive and engaging?