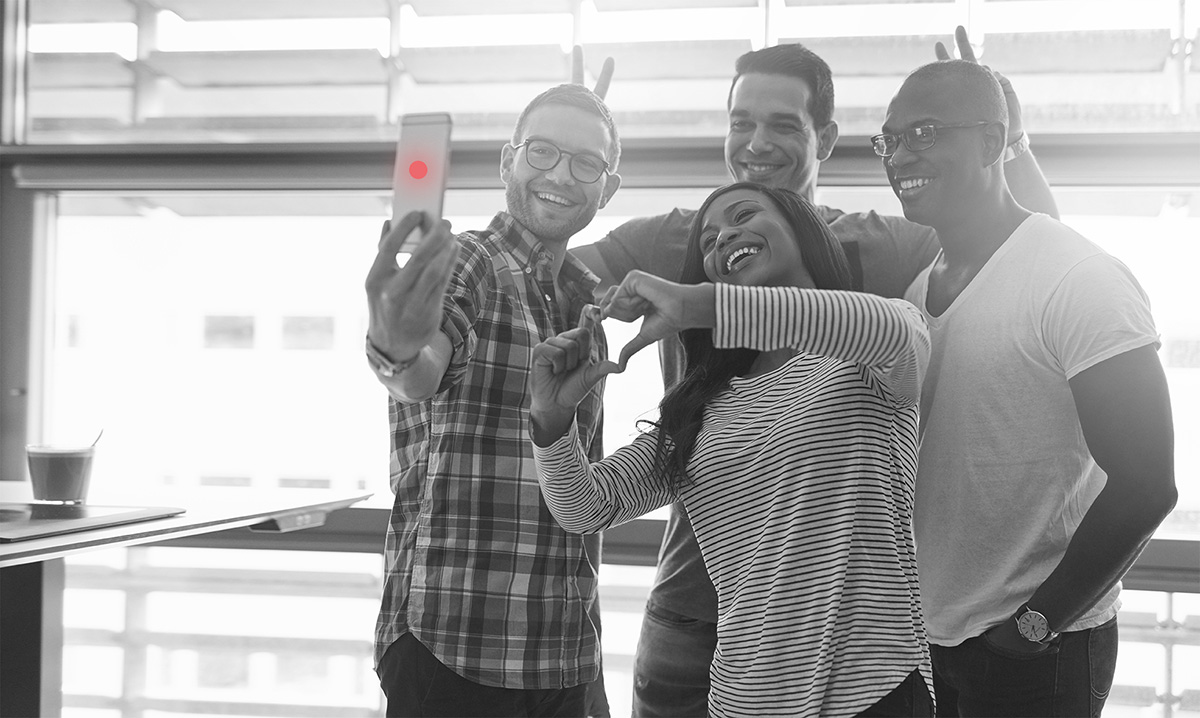 Why is Space Management Important for Employee Experience?
HubStar
, Posted July 18, 2022
Employee experience is fast becoming a top priority for businesses across the globe. Why? Because, happy and satisfied employees are more productive, are known to stay with their company's longer, and can have a major impact on your bottom line. There is a lot that goes into keeping EX, but one big factor you might not have considered prior is a good space management strategy. So, why is space management such a critical factor when it comes to employee experience?
Space Management in a Nutshell
Space management incorporates all aspects of your company's physical workspace from the office to parking and any shared areas in between.
A good space management strategy can make a huge difference. Service Works Global, a provider of integrated workplace management systems for facilities and real estate, writes extensively on the subject of benefits to space management. "An organization with well-managed space can respond quickly as situations change, adjusting to business expansion and shrinkage, efficiently managing departmental moves and changes and ensuring the space available is also used to its optimum efficiency, saving money. A well-managed space ensures a more productive, and usually efficient, workforce."
Space Management: More Benefits
Delving a bit deeper into those benefits, MRI, a real estate software company, shares the following list of benefits.
Little-to-no wasted space
Know what space is used for at all times
Forward-plan for company growth
Adapt the workplace for modern ways of working
Increase energy efficiency
Boost employee satisfaction levels
Protect the wellbeing of your workforce
A foundation for total facilities management
Space Management and Employee Experience Go Hand in Hand
This leads us to our initial point of why is space management so critical when it comes to employee experience?
The way in which an office is set up can have a major impact on how productive an employee is. It can also affect how happy they are. Really, the set-up of an office can affect everything from how much social interaction workers have, to if they have a relaxing space to decompress, and even how stressed they are.
Here's a good example to consider. If an employee is fighting for a parking spot every day, that can affect their mood, and overall impressions of having to go into the office.
Take that one step further, if you've transitioned to a hybrid setting involving hot desking… can your employees easily find a space to work? Or is figuring out where to work a daily battle? Piecing together… every element of the way your office is set up and runs can effect how your employees perceive their job and effect their overall experience.
Good Space Management
A good space management strategy is made up of two very important elements: workplace scheduling software and space utilization software.
A good scheduling software like that offered by Smarway2 will enable you to book desks, conference rooms and anything else in advance allowing managers and employees to feel confident when they come into work.
Space utilization software, like that offered by Hubstar will let you see which spaces are actually being used and to what level. This is incredibly important in allowing you to assess whether or not your office is functioning in an efficient and effective manner. If it is not, you will have a good sense of what spaces workers are using to help you re-organize to maximize your space.
Growing Importance of Employee Experience
Willis Towers Watson, an insurance company, that has done research on employee experience wrote in June of 2021 that, "More than 9 in 10 employers make enhancing the employee experience a top priority for post-pandemic success."
According to the 2021 employee experience survey completed by Willis Towers Watson, "92% of organizations are prioritizing EX enhancements over the next three years, up from 52% prior to the pandemic. The same study found that employers believe EX drives engagement (81%), employee well-being (80%), productivity (79%) and overall business performance (78%), thereby creating value for employees and the business."
Improving EX
Beyond, a good space management strategy how can you improve EX at your company?
Lumapps, an employee experience platform, shares 10 ways to improve EX.

1. Deliver Excellent Communication
2. Respond to Feedback
3. Focus on Employees
4. Promote Diversity and Inclusion (D&I)
5. Provide Meaningful Work
6. Make Management Supportive
7. Create a Positive Work Environment
8. Offer Growth Opportunities
9. Cultivate Trust in Leadership
10. Use the Right Tools
A recent Forbes article written by Michael Timmes, a Forbes council member, outlines
"five things business leaders can do to improve their EX initiatives."
Understand EX.
Tap into HR technology.
Magnify well-being.
Promote professional development.